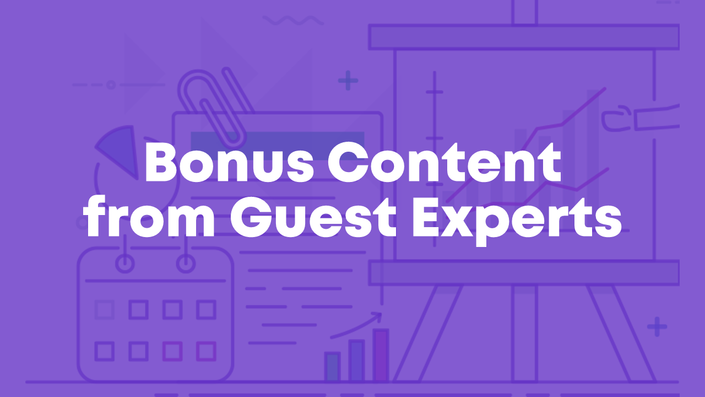 Bonus Content from Guest Experts
Get started with Tableau & R... Make a report cover... Make a one-pager... and a dozen more advanced lessons brought to you by guest experts.
I've invited my trusted colleagues to take your skills to the next level. You'll dabble in R and Tableau... design a beautiful report cover... learn how these data visualization techniques apply specifically to presentations... select photographs to complement your graphs... and even design easy-to-follow tables.
Guest experts work in a variety of different industries and they specialize in a variety of different software programs.

Guest experts include: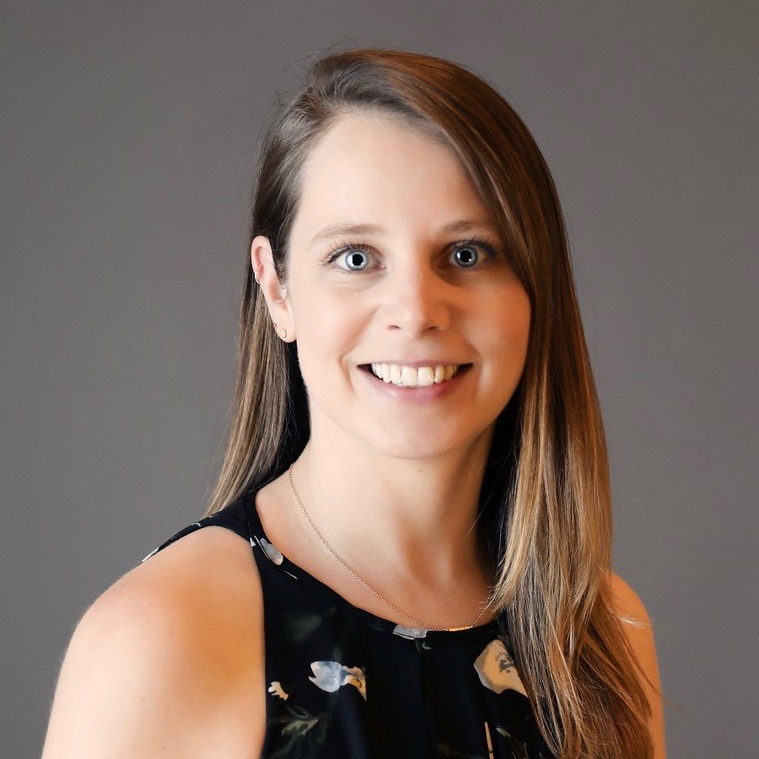 Lyssa Wilson Becho
Lyssa Wilson Becho is a project manager at The Evaluation Center and a Doctoral Candidate in the Interdisciplinary PhD in Evaluation at Western Michigan University. Her interests lie in improving the way we conduct evaluation through research on evaluation theories and methods, as well as creating useful and understandable evaluation reports through information design. She is dedicated to empowering programs to tell their story through increasing evaluation capacity, data literacy, and general excitement about the power of evaluation.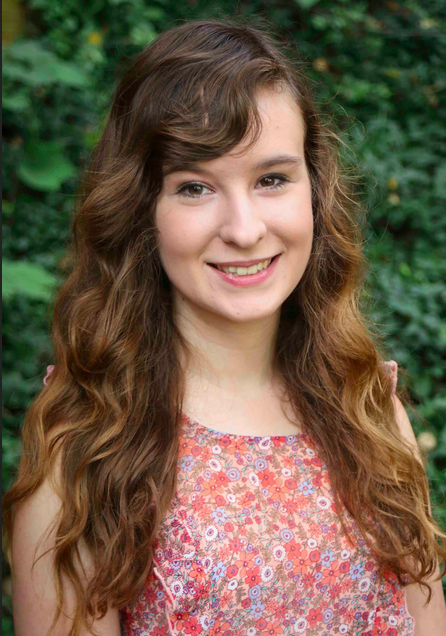 Brenna Butler
renna Butler is currently a PhD student at the University of Tennessee, Knoxville in the Evaluation, Statistics, and Measurement program. She also holds a BS in Psychology from Penn State. She enjoys learning about the psychology behind effective data visualizations, along with higher education assessment and evaluation.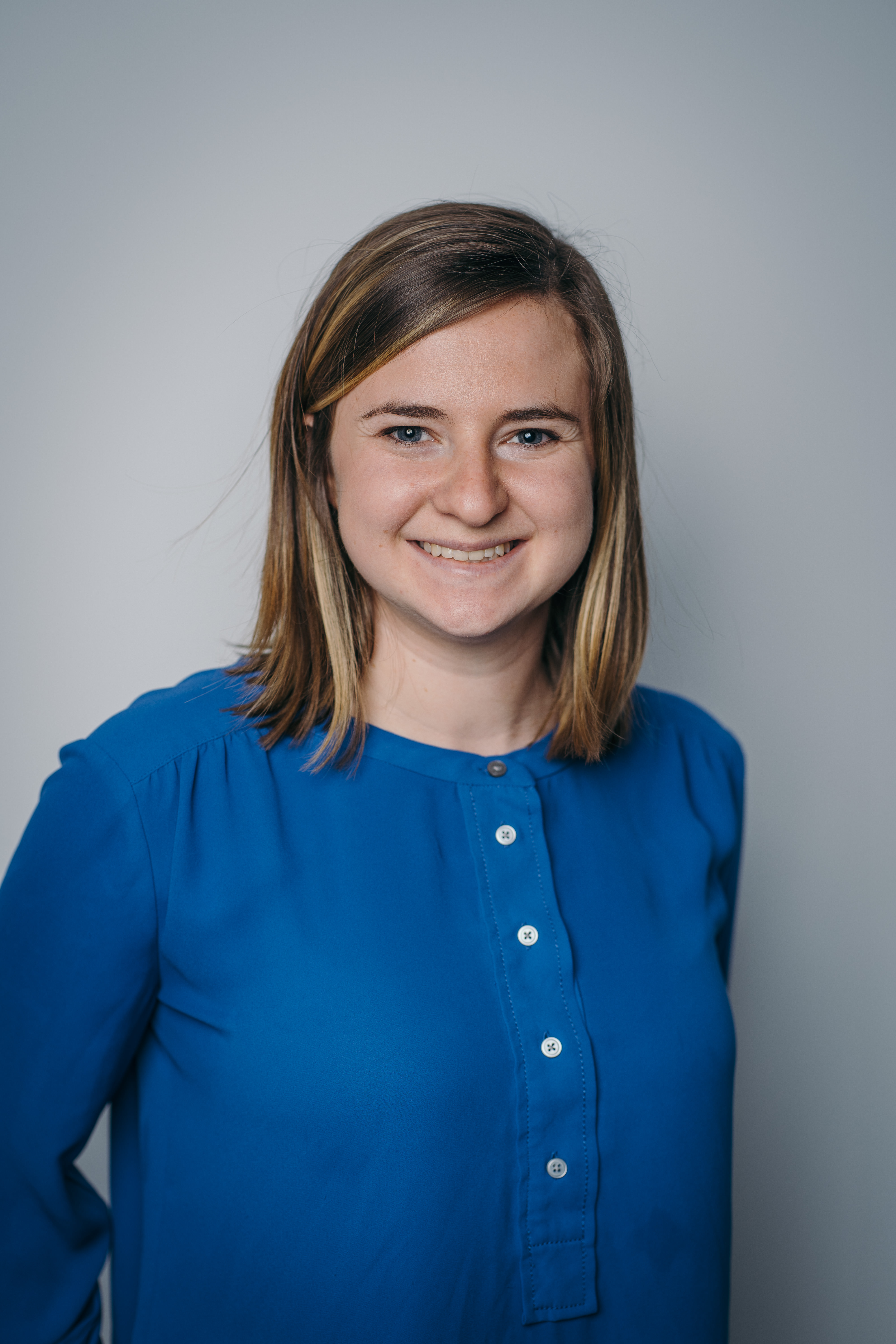 Sara DeLong

Sara DeLong is passionate about strategic information design and data visualization that creates an impact. She currently lives in Denver and works in public health and communications. Working in public health in nonprofit and government settings has taught her that the most effective communications materials are collaborative, community-driven, and bold with color. Sara enjoys the challenge of taking complex content and transforming it into visually engaging materials that lead to action.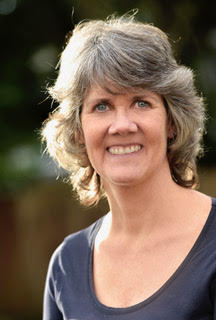 Kylie Hutchinson
Kylie Hutchinson took her first course in evaluation in 1988 and was forever hooked. After winning the Canadian Evaluation Society's Student Competition and several years of working for nonprofits, she leapt into evaluation consulting. For many years she delivered the Canadian Evaluation Society's Essential Skills Series in British Columbia and has provided training on a variety of evaluation topics for organizations such as the American Evaluation Association, Canadian Evaluation Society, African Evaluation Society, Danish Evaluation Society, and the US Centres for Disease Control. Kylie has a passion for translating evaluation theory into practical tips and products for evaluators in the trenches including a mobile learning course on evaluation for senior managers. She is the author of A Short Primer on Innovative Evaluation Reporting, Evaluation Failures: 22 Tales of Mistakes Made and Lessons Learned, and Survive and Thrive: Three Steps to Securing Your Program's Sustainability. Kylie tweets regularly on evaluation topics at @EvaluationMaven.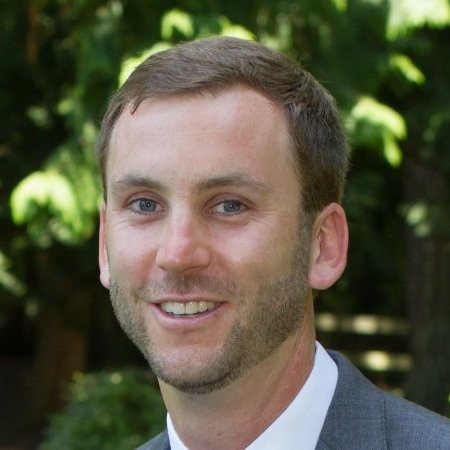 David Keyes, Ph.D.
David Keyes is the founder of R for the Rest of Us. Through online courses, workshops, and custom trainings, he helps people and organizations learn R, the most powerful tool for data analysis and visualization (which also happens to be free). In addition to training folks to use R, David offers data visualization services. Working with foundations, research and evaluation organizations, and others, David's clear and compelling visualization of data helps organizations to increase their impact. Connect with David on Twitter @dgkeyes and follow R for the Rest of Us for tips on starting your R journey @rfortherest.
Amelia Kohm, Ph.D.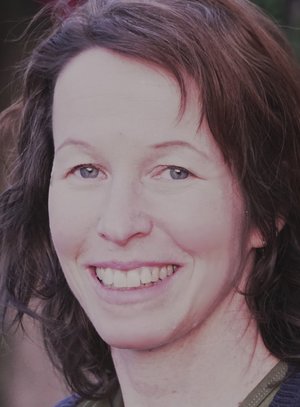 Amelia Kohm, Ph.D. is the founder of Data Viz for Nonprofits, which helps organizations to effectively and beautifully present their data on websites, reports, slide decks, interactive data dashboards and more. Amelia has more than 20 years of experience studying, funding, and evaluating human services, primarily as a researcher at Chapin Hall at the University of Chicago, a child policy research center.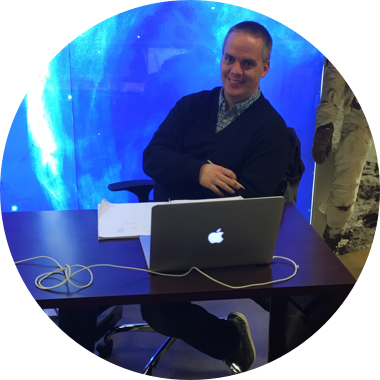 Chris Lysy
Chris Lysy is a professional data designer and illustrator constantly exploring the overlap between contemporary design practice, digital communications, and data science. You will find examples of Chris' work and his cartoons at freshspectrum.com.
Emma Perk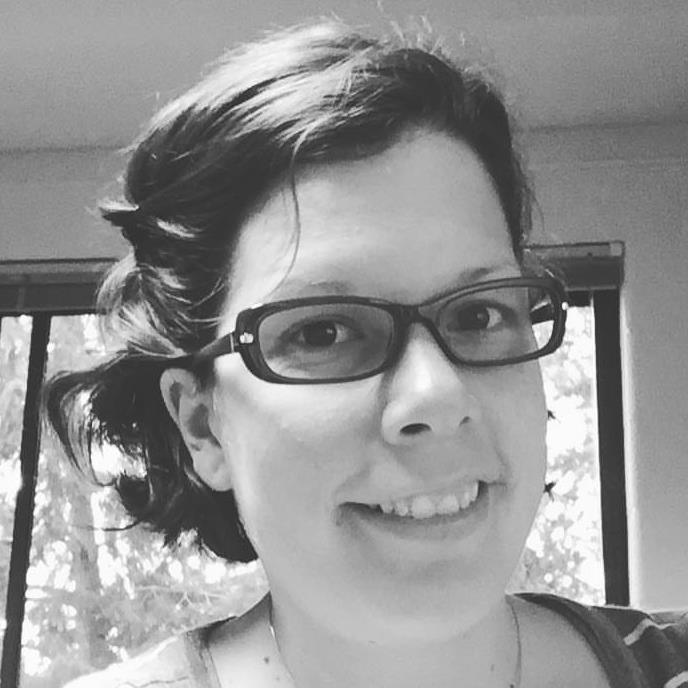 Emma Perk is the co-principal investigator for EvaluATE, the evaluation support center for the National Science Foundation's Advanced Technological Education program and co-creator of Creating One-Page Reports. Her interests lie in improving evaluation communication to increase use through data visualization, data storytelling, and document design. She serves as EvaluATE's co-principal investigator, project manager, and outreach coordinator. She also leads the evaluation for two Upward Bound grants located in Southwest Michigan.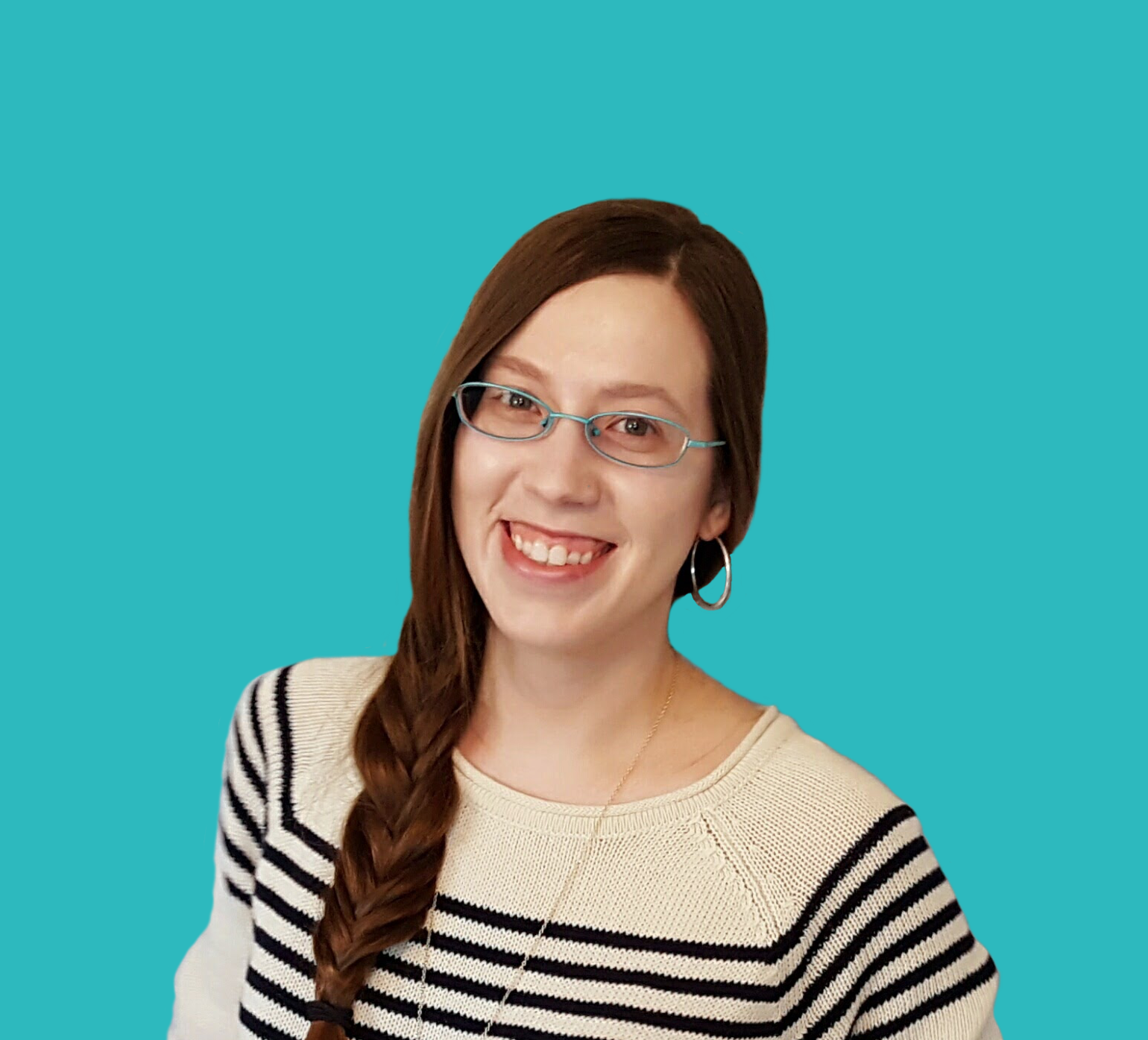 Echo Rivera, Ph.D.
Dr. Echo Rivera has a PhD in Community Psychology and over 12 years of research and evaluation experience. Through her work in academic and applied settings, she noted a widespread need for more effective presentations that went beyond text, templates, and bullet points. Her goal is to increase the impact and use of information across a variety of disciplines, such as academia, science, evaluation, and social research. Her strategies will help you learn how to tell data-based stories that will resonate and increase the likelihood that your audience will actually understand, remember, and use your information.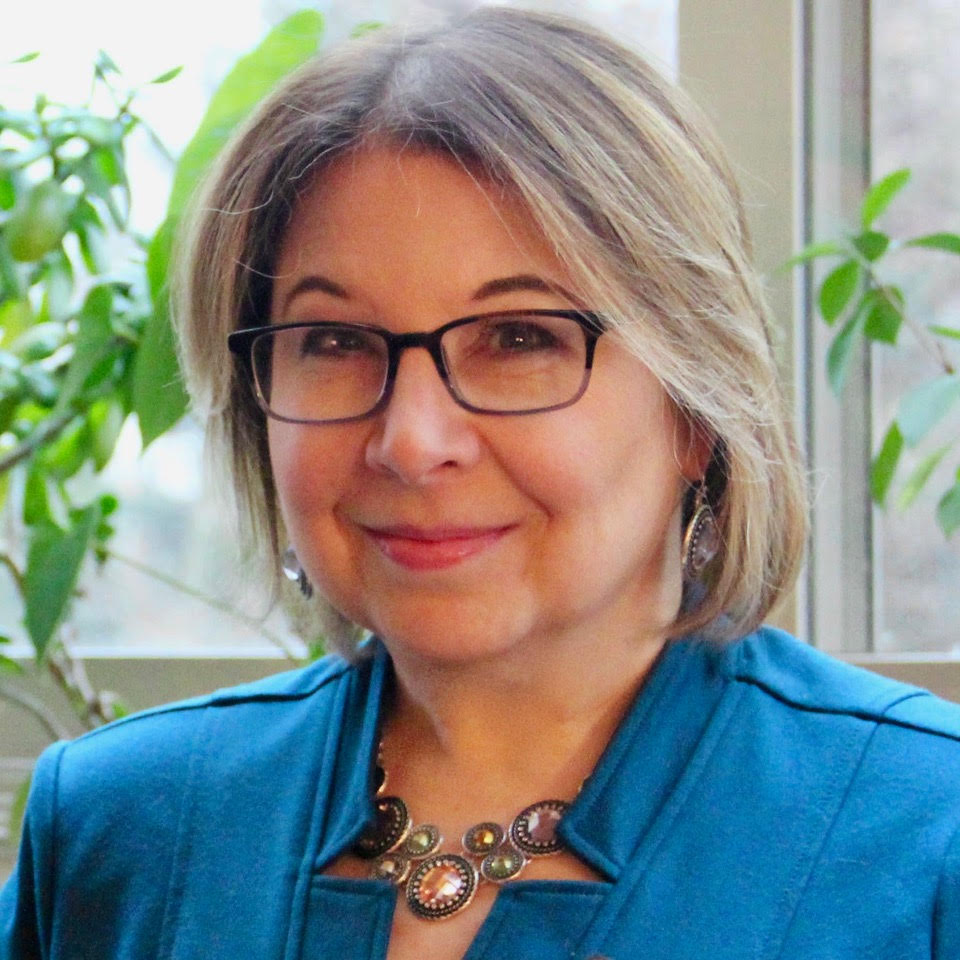 Sheila B. Robinson, Ed.D.
Sheila B. Robinson, Ed.D of Custom Professional Learning, LLC, is an educator, consultant, and program evaluator with a passion for professional learning. She designs and facilitates professional development courses on program evaluation, survey design, data visualization, and presentation design. Sheila is an active American Evaluation Association member where she is Lead Curator and content writer for AEA365 Tip-A-Day By and For Evaluators, their daily blog on program evaluation, and Coordinator of the Potent Presentations Initiative (p2i). She is also a regular content writer for Frontline Education. Sheila has taught graduate courses on program evaluation and professional development design at the University of Rochester's Warner School of Education. Her book, Designing Quality Survey Questions was published by SAGE Publications in 2018.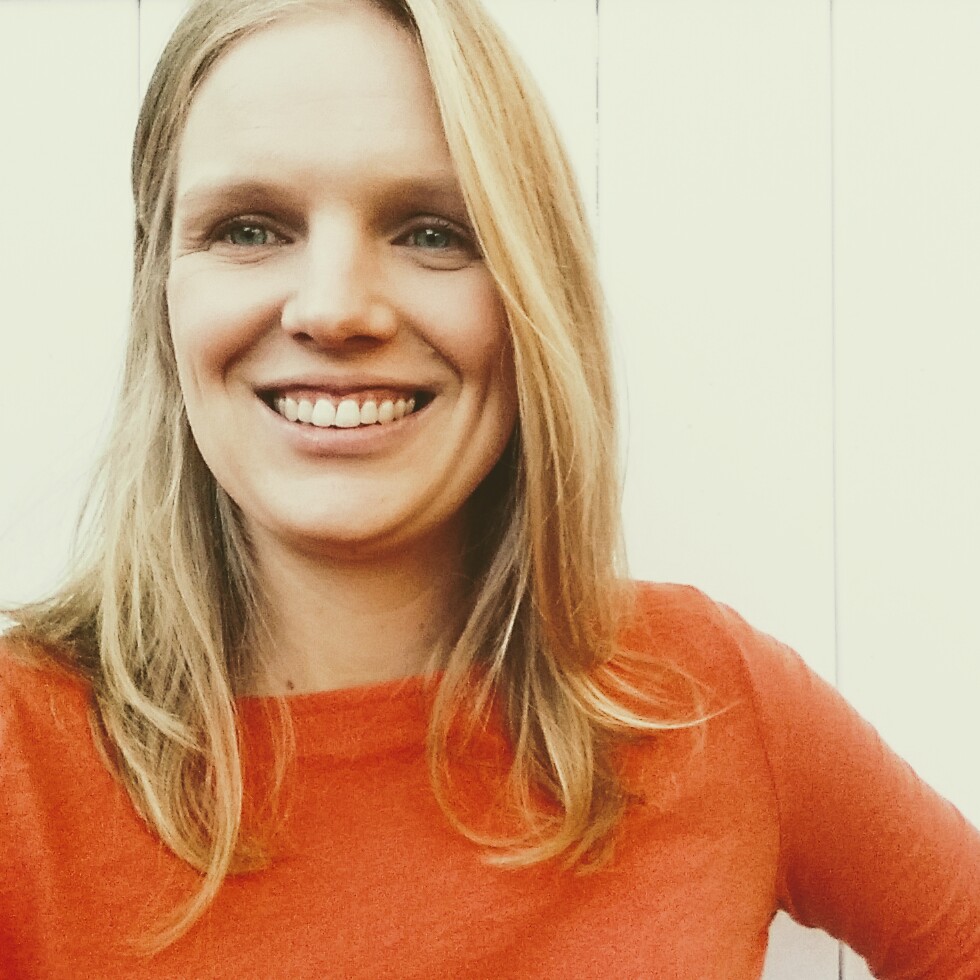 Elissa Schloesser
Elissa Schloesser helps transform your complex info and smart ideas into enlightening designs. She brings over 10 years of experience creating information graphics and designs that effectively communicate plans, make educational resources more engaging, and report results in a meaningful way. She holds a Master of Planning in Public Affairs and a Bachelor of Science in Design. Learn more about her work at www.myvisualvoice.com.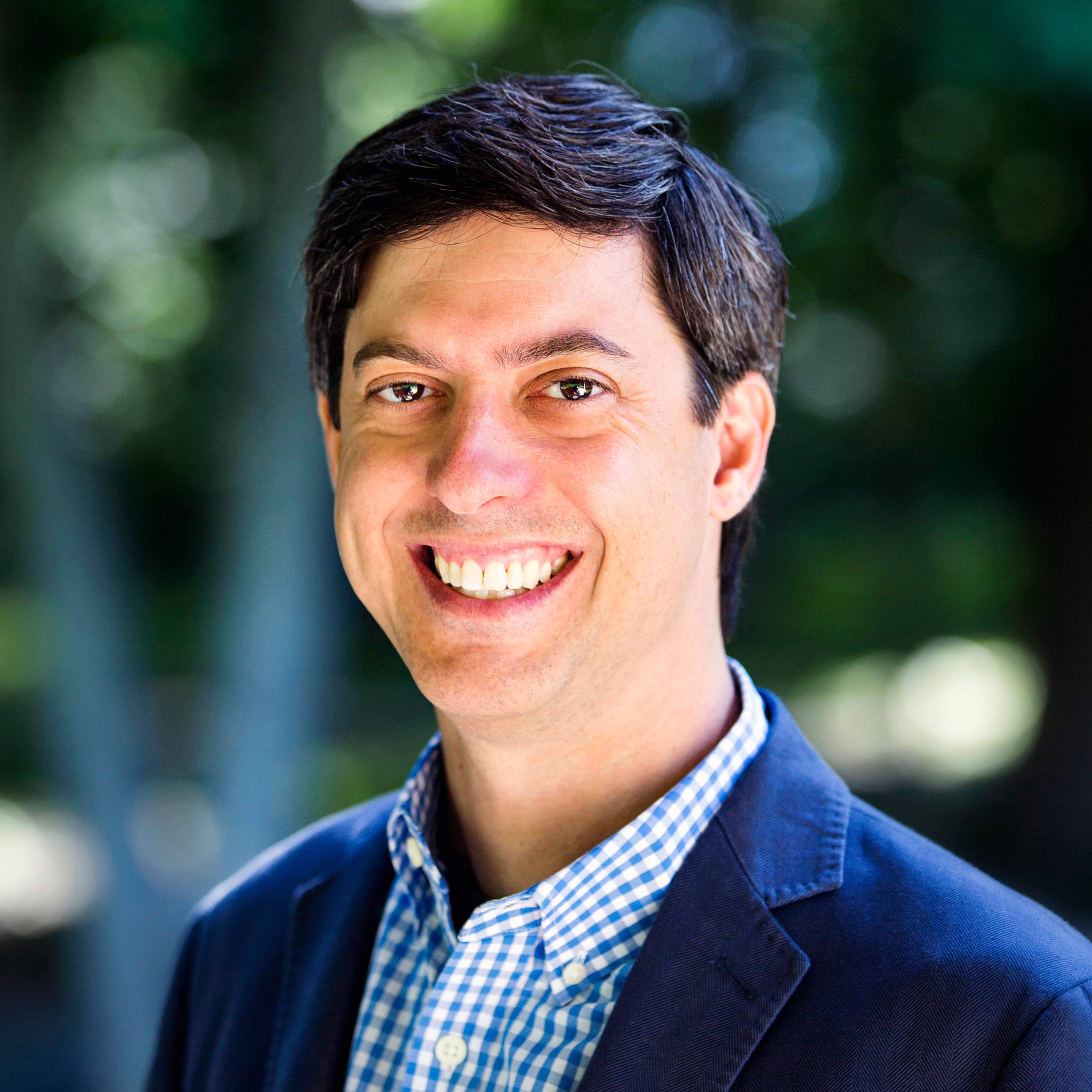 Jon Schwabish, Ph.D.
Jon Schwabish is an economist, writer, teacher, and creator of policy-relevant data visualizations. He is considered a leading voice for clarity and accessibility in how researchers communicate their findings. His book Better Presentations: A Guide for Scholars, Researchers, and Wonks helps people improve the way they prepare, design, and deliver data-rich content. He is on Twitter @jschwabish.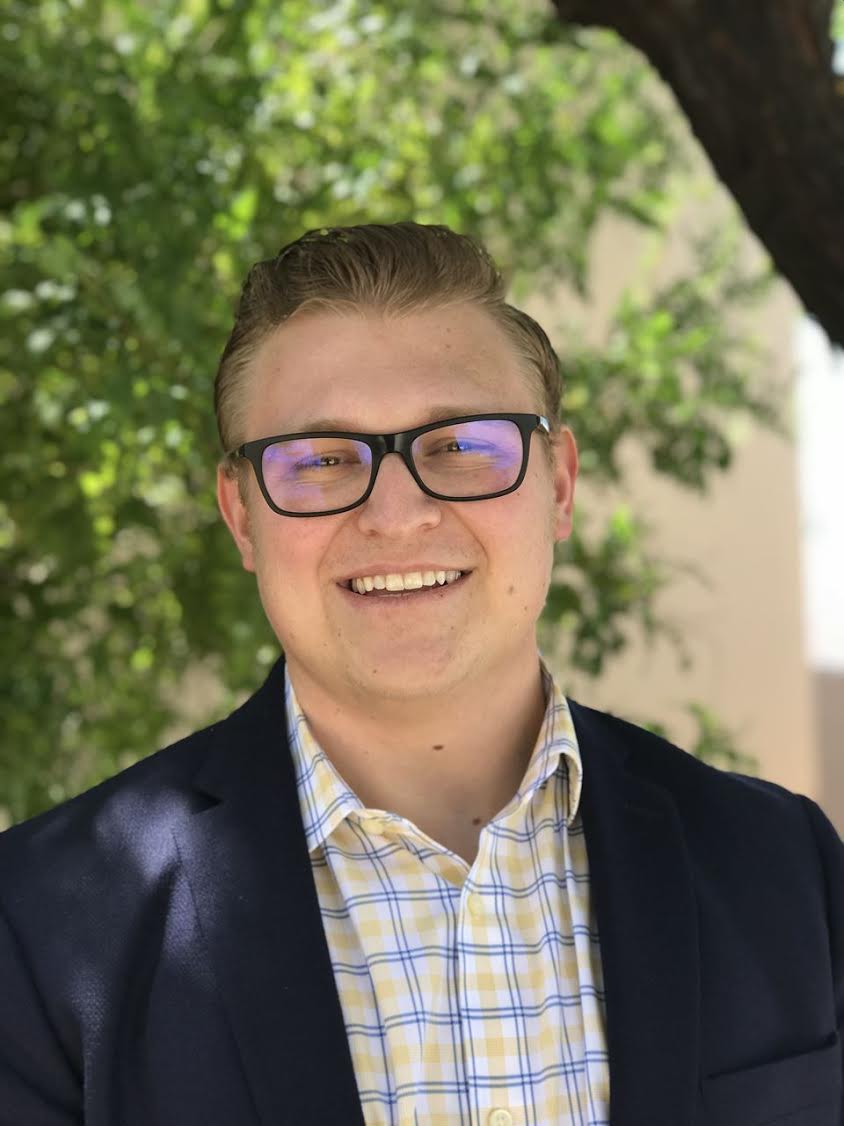 Deven Wisner
Deven Wisner is a capacity builder for data-driven decision making across a variety of disciplines, including regulatory consulting, human capital, finance, and marketing. In addition to overseeing Human Capital & Business Analytics for two organizations and acting as the Principal consultant for Wisner Analytics, Deven teaches at the University of Arizona, South. At the root of all his work is a passion or empowering individuals to utilize evidence-based decision making as an effective method for achieving their goals and objectives.
Nick Visscher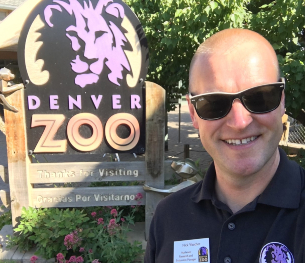 Nick Visscher is the Audience Research & Evaluation Manager at Denver Zoo in Colorado. His academic background is in Museum Education, and Zoo & Aquarium Science. Before the Zoo he was an instructor in the Museology Graduate Program at the University of Washington where he taught courses in Audience Research & Evaluation and fell in love with the process of data visualization, and presentation design. He wishes to thank Ann for this blog and the continued inspiration it provides! You can email Nick at [email protected] or follow him on Instagram @nickvsppt.
Course Curriculum
Jon Schwabish on Better Tables
Available in days
days after you enroll
Emma Perk and Lyssa Becho on Creating One-Page Reports
Available in days
days after you enroll
Elissa Schloesser on Creating a Beautiful Report Cover
Available in days
days after you enroll
What does an online course look like inside?
I talk with you like a real person, not a monotone robot reading off a boring script.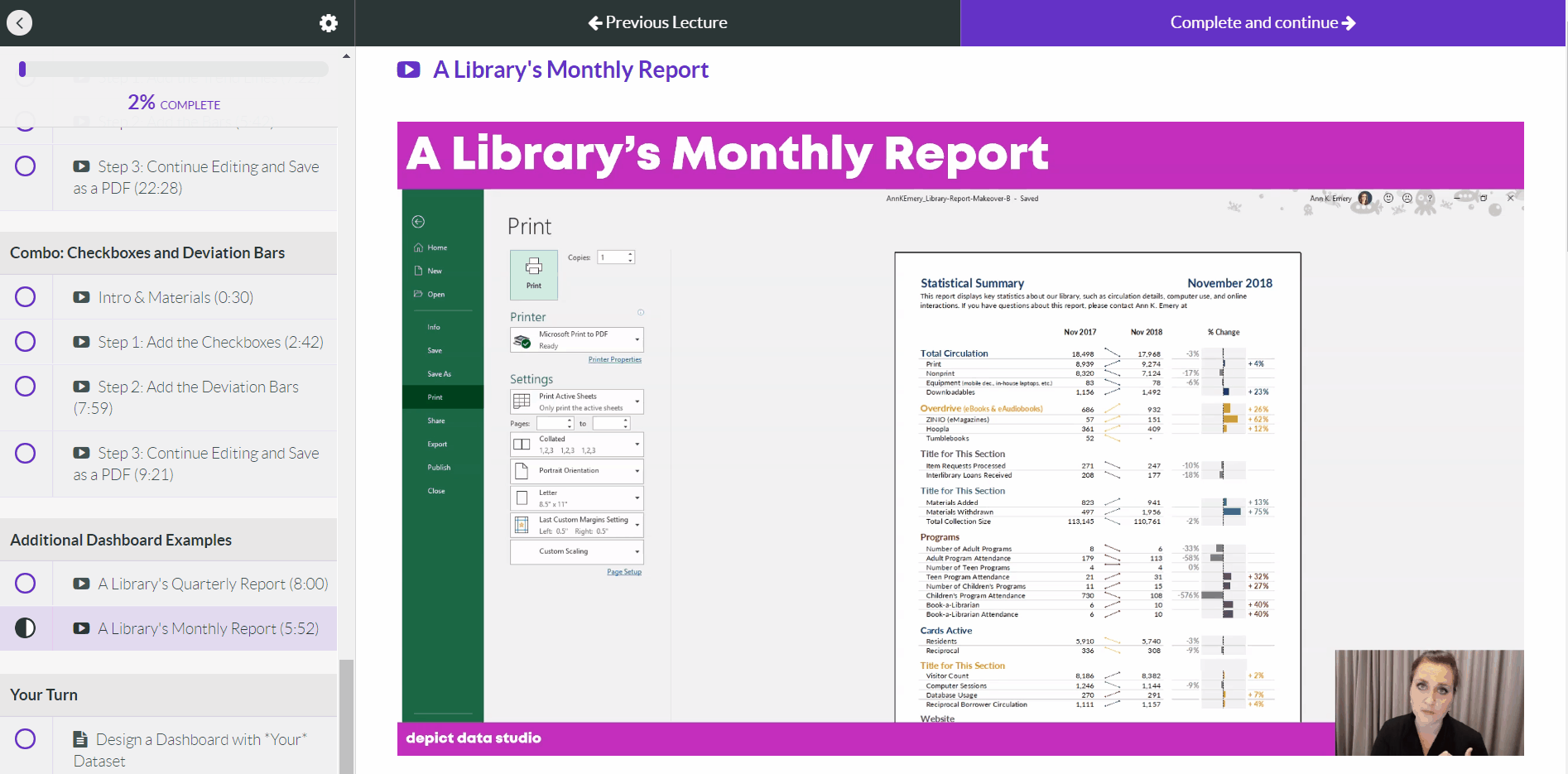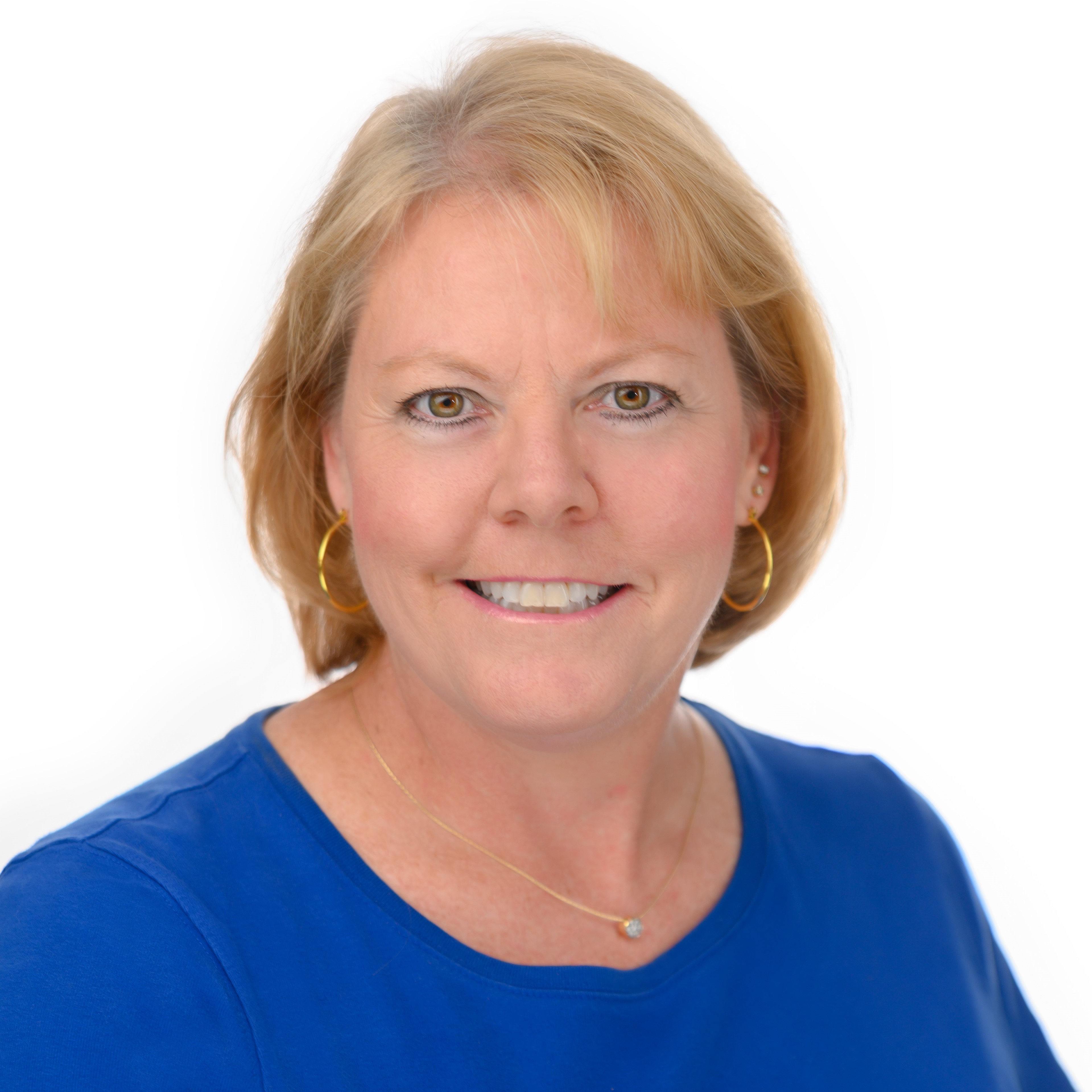 "This course was invaluable to helping me up my game significantly regarding how I analyze, visualize, report, and present data findings.
After completing most of the course modules, I had the opportunity to visualize data and compile a report based on a large and relatively complex survey. My time-sensitive task was to distill and present the potentially overwhelming volume of data in a way that my client could use to inform upcoming professional development sessions and revisions to the program. Before analyzing the data, I reviewed key modules I knew I would need and approached dataviz and report-writing in a whole new way.
Working in PowerPoint, I used a custom color for each section, full-page photos for section dividers, and carefully worded titles on each page.
My client loved the report, saying that not only was the information easy to understand, but the logical layout, graphics, and color-coding helped them navigate and comprehend the data more easily than in prior reports written by me or other researchers.
When we met as a group to discuss how to best utilize the findings, the report was easily viewable and navigable on the large LED screen, which allowed us to work efficiently and target our discussion to the key issues called out in the report.
The combination of well-constructed graphs with self-explanatory headings, liberal use of white space, custom color coding, and user-friendly report-writing techniques made me a hero to my client who hates nothing more than slogging through long reports with too much text and incomprehensive data tables"
- Dr. Martha Brown, Founder & President, RJAE Consulting