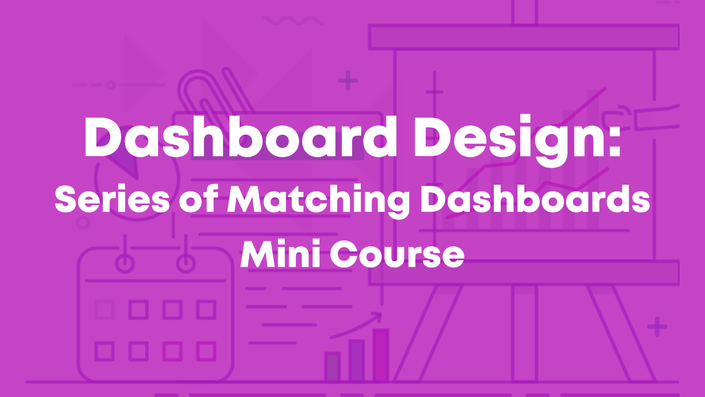 A Series of Matching Dashboards (Mini Course)
The Absolute Beginner's Guide to Churning Out Identical One-Pagers
Do you need a series of matching dashboards?
One per program, school, or state?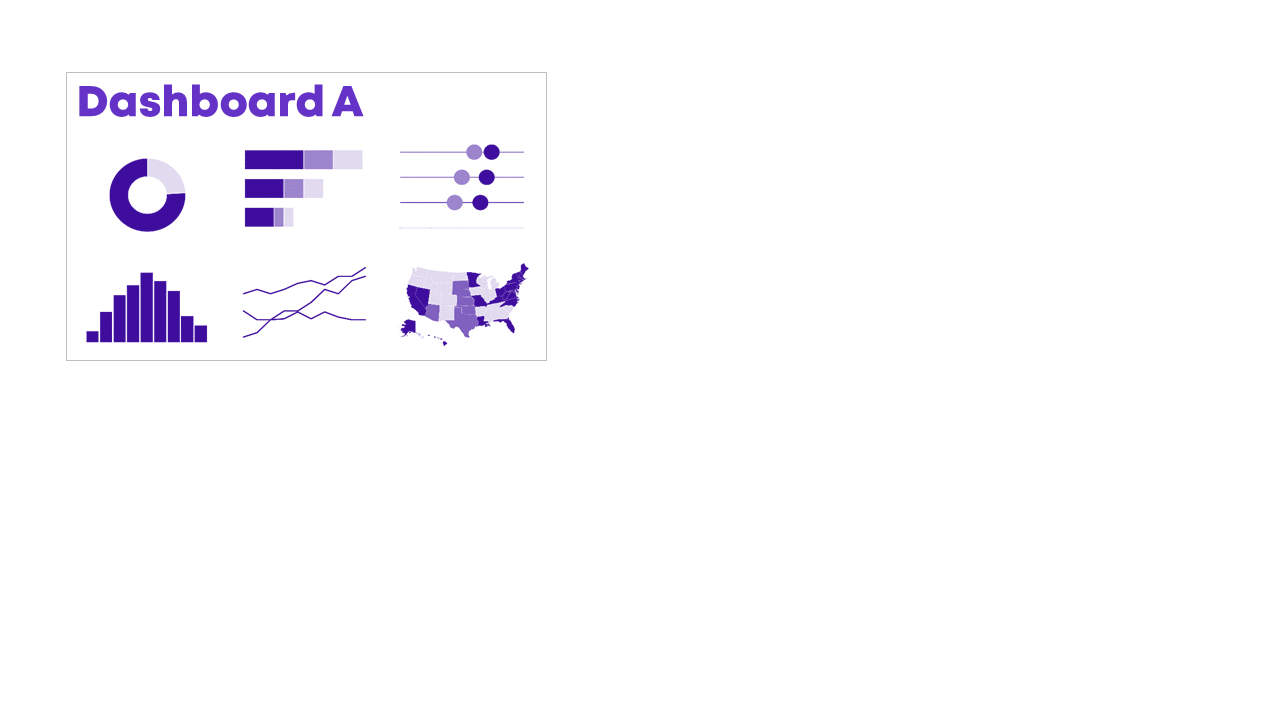 Copying and pasting is tedious and destined for typos.
Instead, produce a series of matching dashboards through the magic of lookup functions and drop-down menus.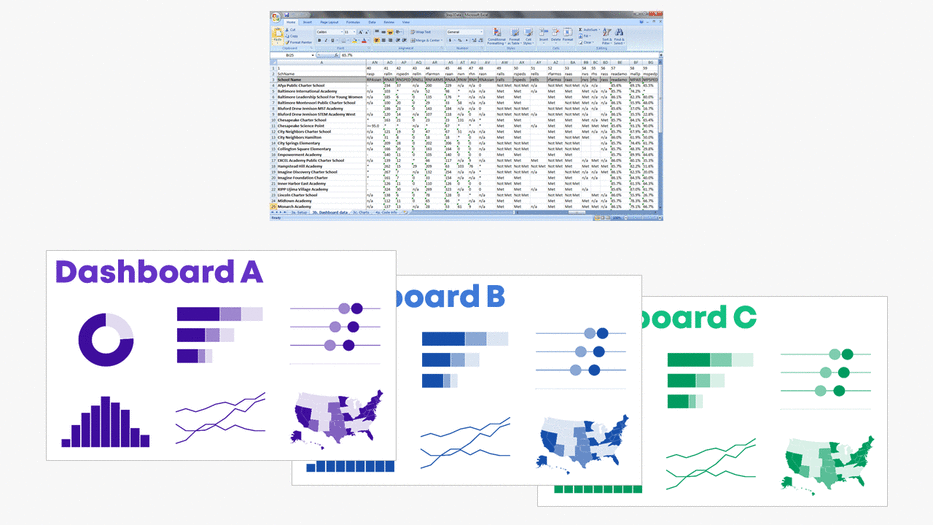 Save time with our automation process.
You'll learn techniques like lookup functions and drop-down menus.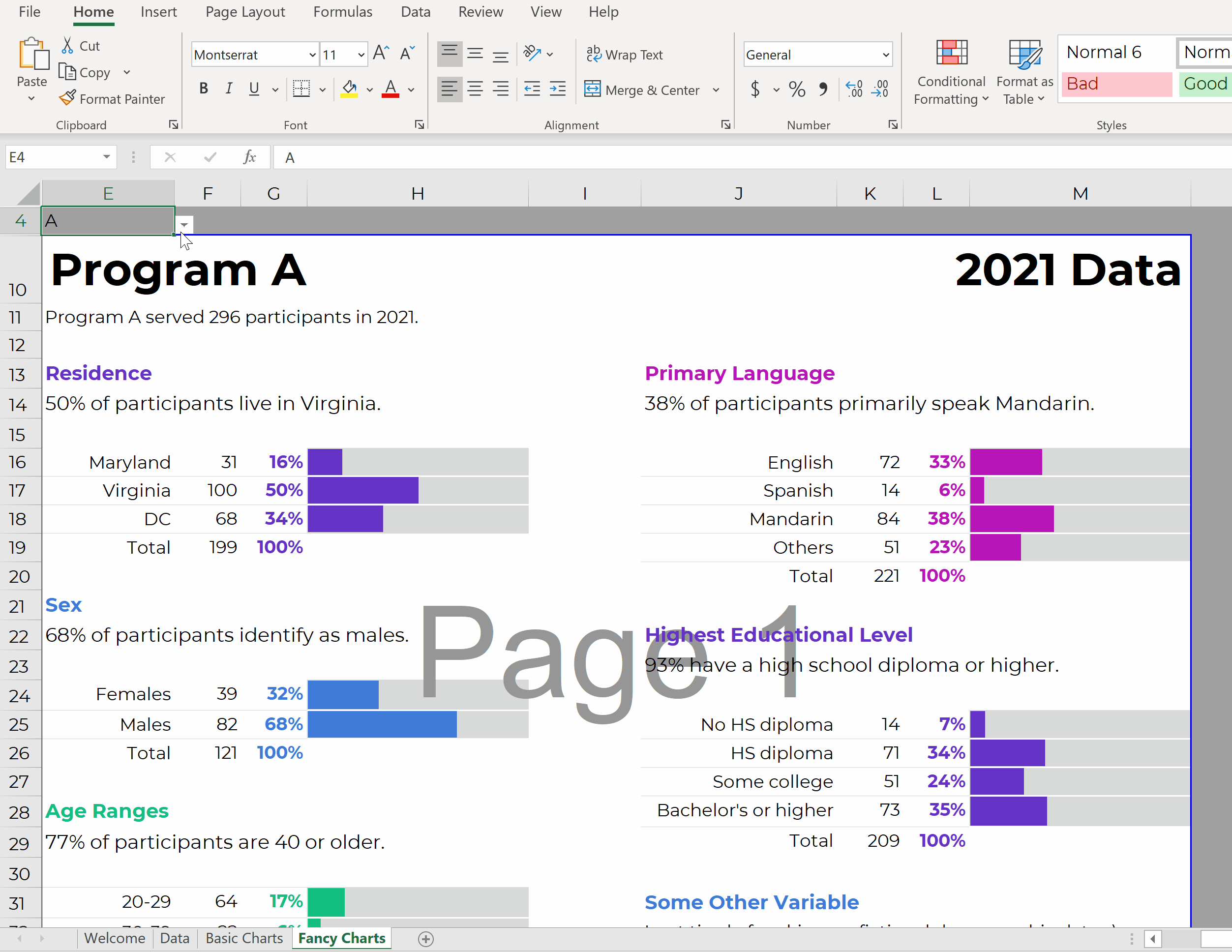 What's Included in this Mini Course?
2 case studies on churning out a series of one-pagers in Excel
2 sample templates to download and adapt to your project
Discussion boards to ask questions
Lifetime access so you don't feel rushed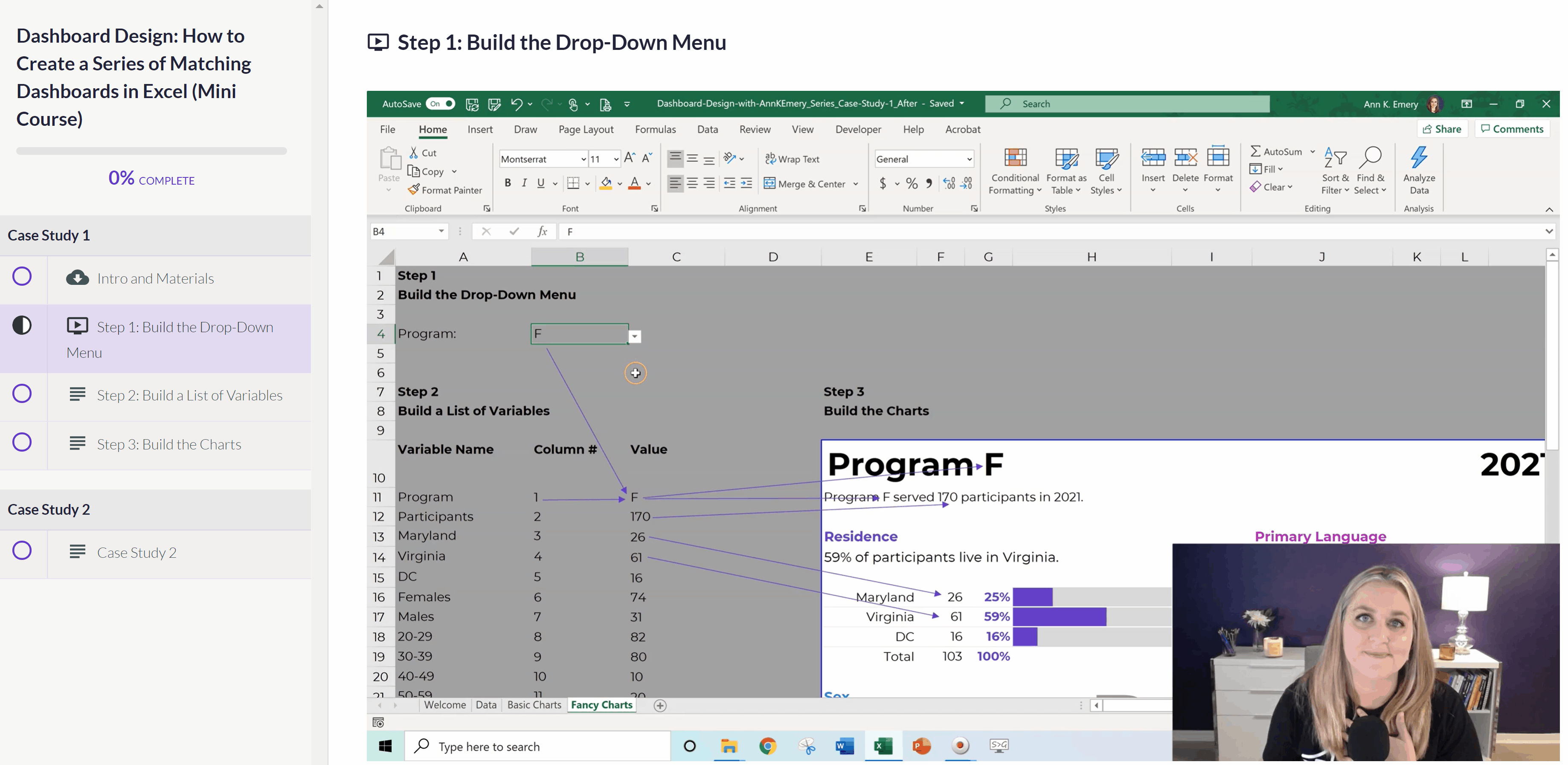 Your Instructor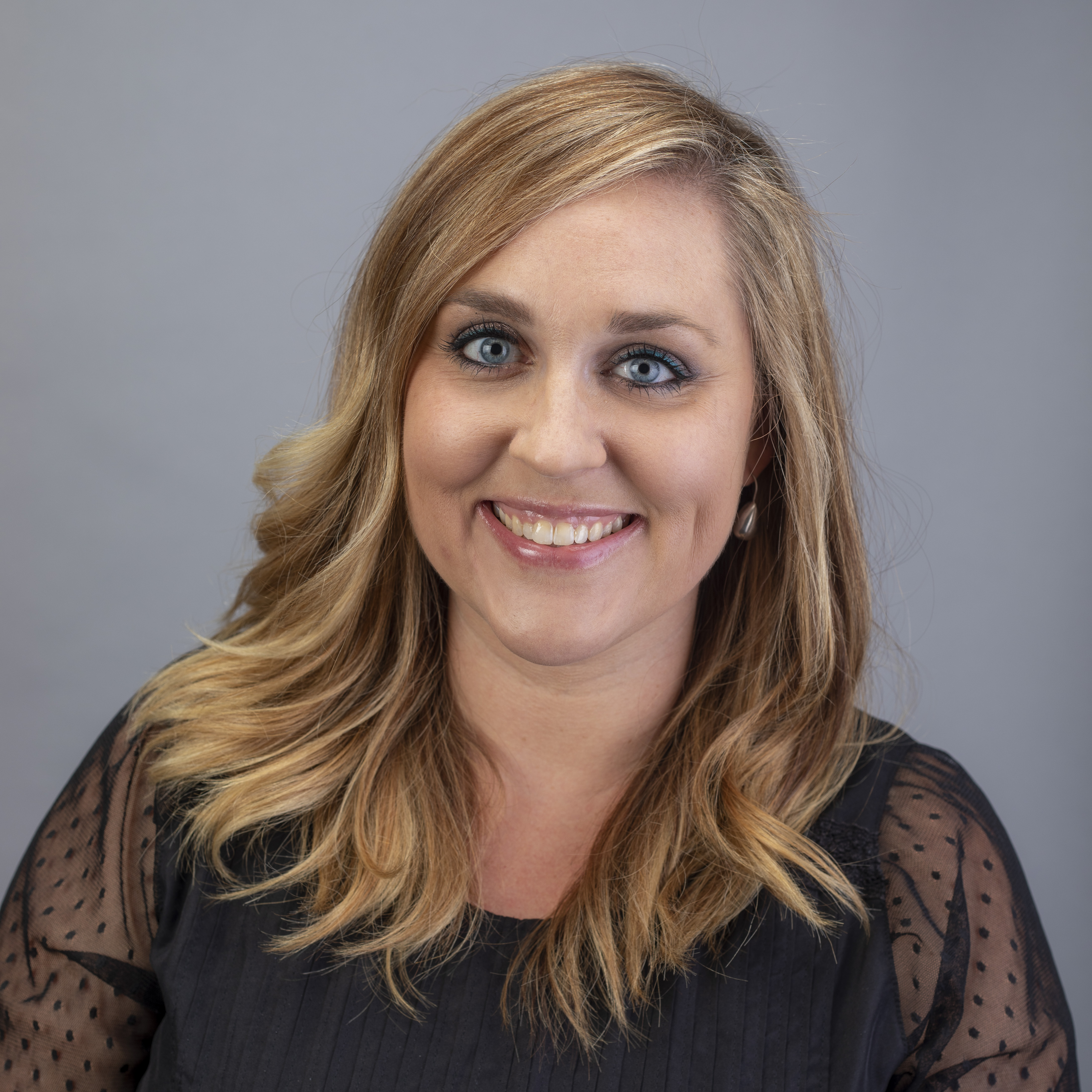 Ann K. Emery is an internationally-acclaimed speaker who equips organizations to get their data out of dusty spreadsheets and into real-world conversations.
Each year, she delivers over 100 keynotes, workshops, and webinars with the aim of equipping organizations to visualize data more effectively.
She has been invited to speak in 30 states and 10 countries; 5,400 people have enrolled in her online training academy; and she has consulted to 200 organizations, including the United Nations, Centers for Disease Control, and Harvard University.
She earned a Bachelor's degree from the University of Virginia and a Master's degree from George Mason University.
After traveling full-time as a digital nomad, Ann now resides in Florida along with her husband and three children.

4,800+ participants from around the globe
have already taken the leap into better reports, slideshows, dashboards, and infographics through our online courses.