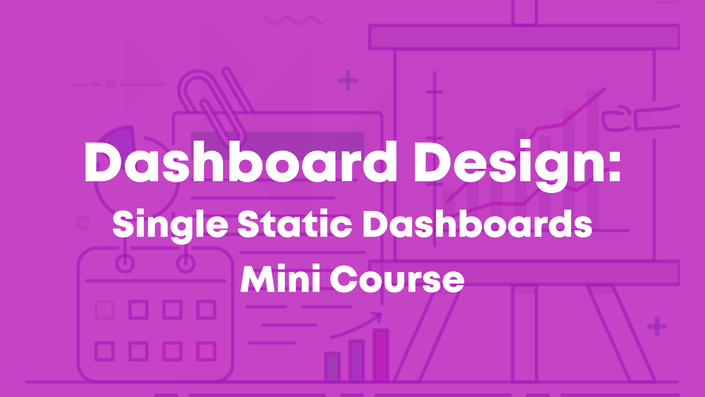 Static Dashboards in Excel (Mini Course)
The Absolute Beginner's Guide to Making One-Pagers in Excel
Yes, you need a one-pager.
Leaders have more important things to do than read Dusty Shelf Reports.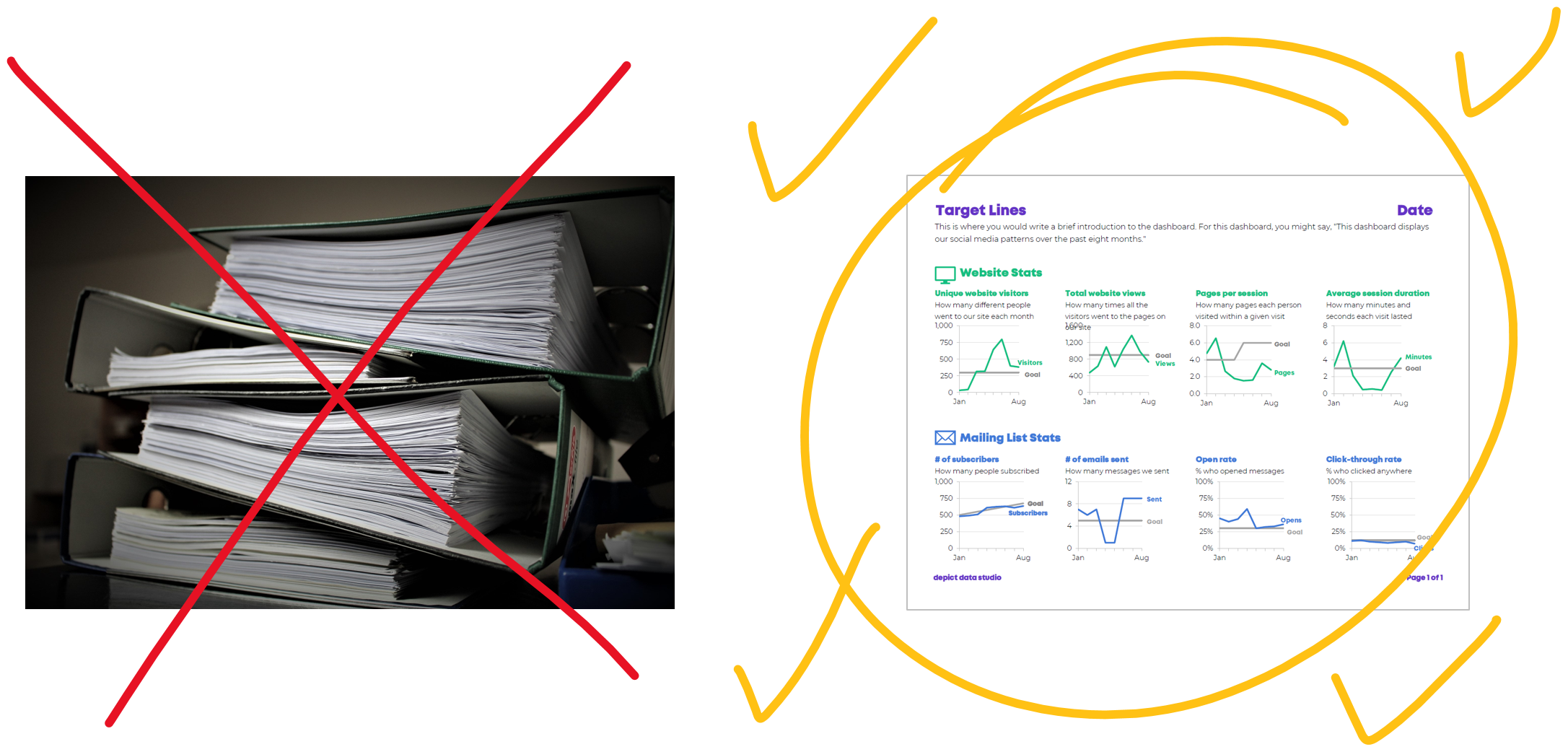 No, not this one-pager.
Here's what my work looked like in 2009...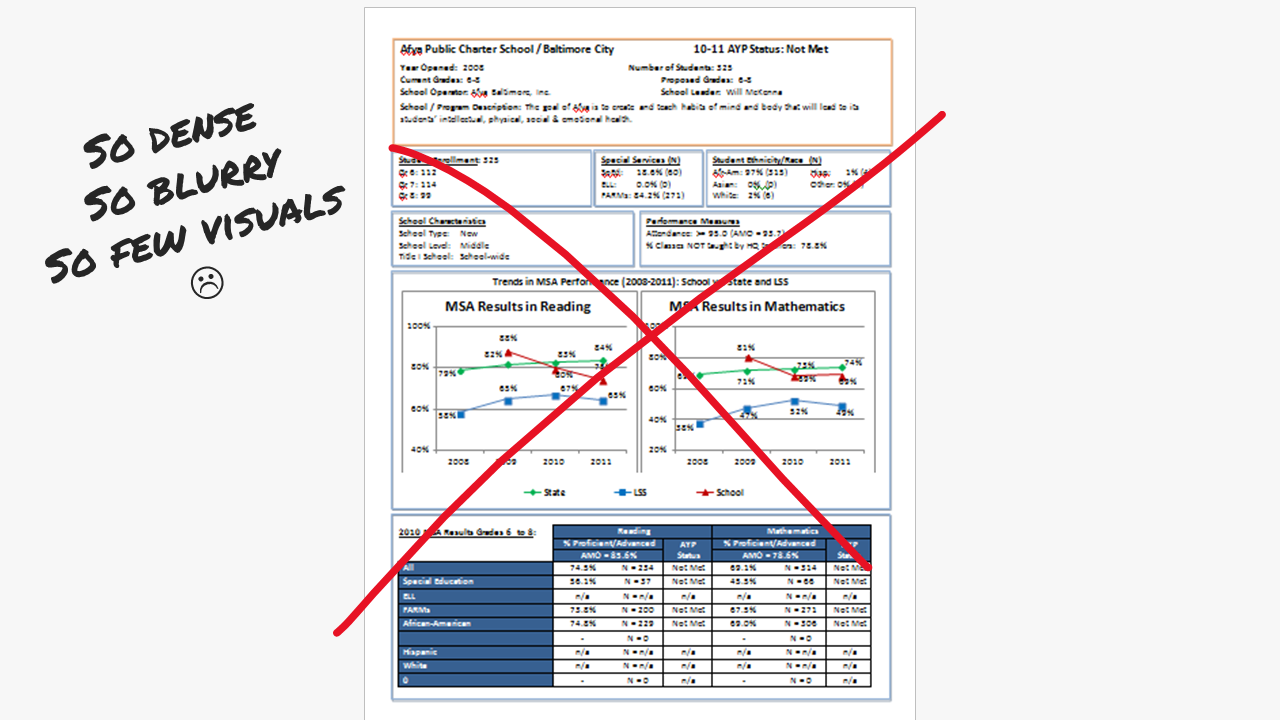 More of these dashboards, please.
Design dashboards that inform, inspire, and look great--all from the comfort of spreadsheet software you already have, like Excel.

Wait, what? There's no way you did that in Excel.
Stop searching for the perfect software program. You're already sitting on a gold mine.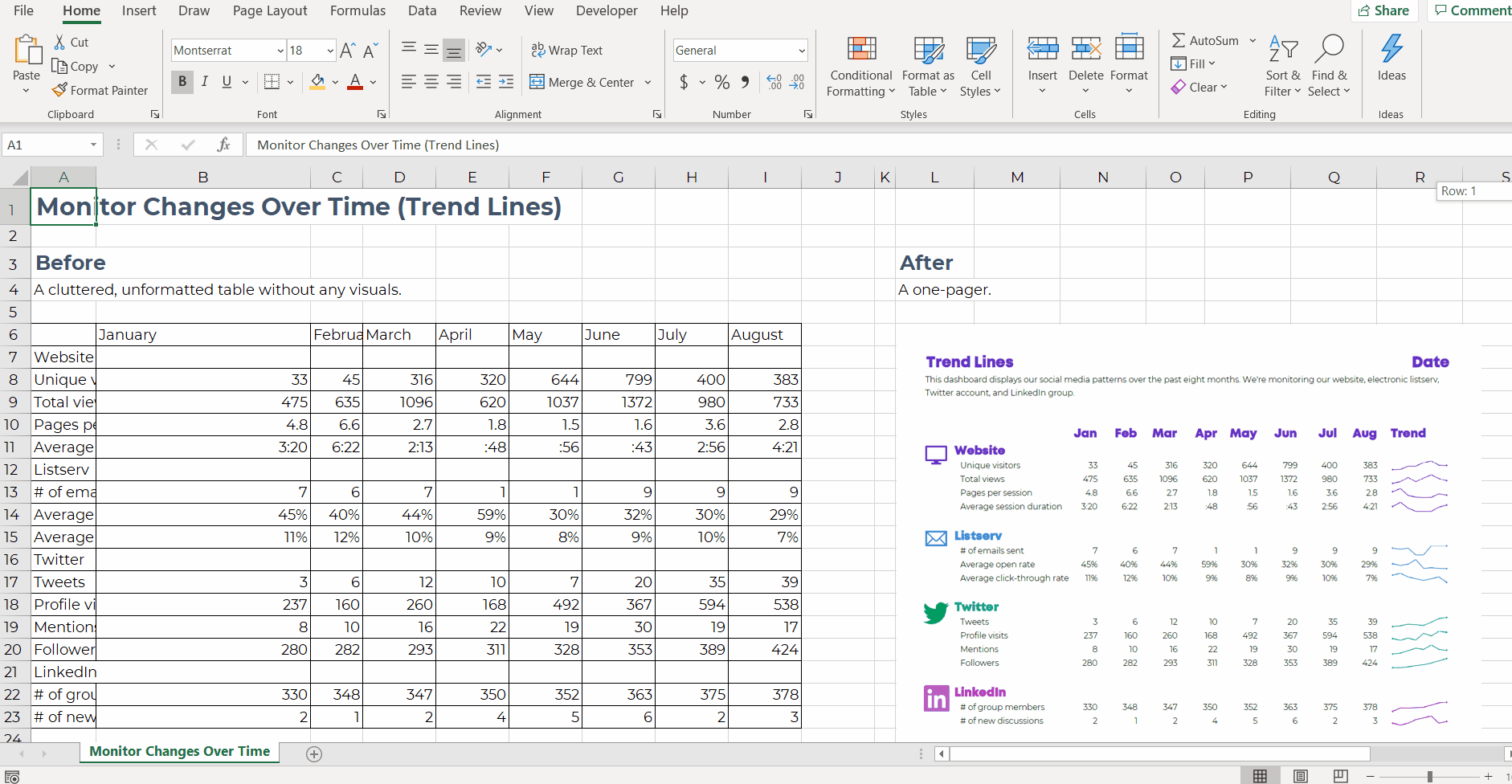 But how do I share these dashboards with my audience?
The completed dashboards get shared with your audiences as PDFs.
Your dashboards will make outstanding printouts for your staff meetings, board meetings, and conference sessions.
You can also share your polished masterpieces as email attachments.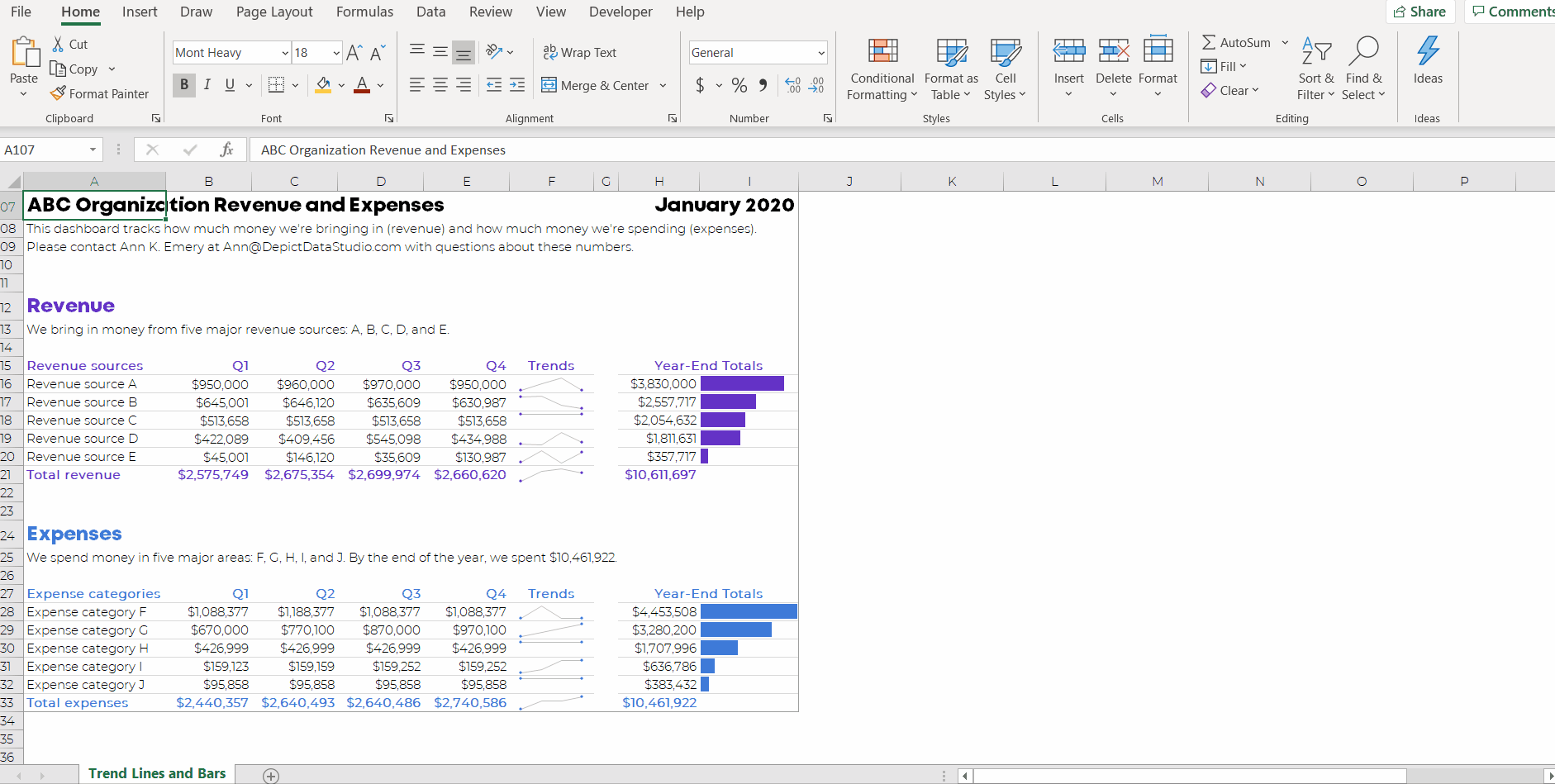 What about interactive dashboards?
Save your boss time. Send them a one-pager.

Don't make them remember another password to another dashboard software program. Don't make them click through a million drop-down menus and checkboxes to find the insights they're looking for.
Static dashboards deliver the right information to the right person at the right time.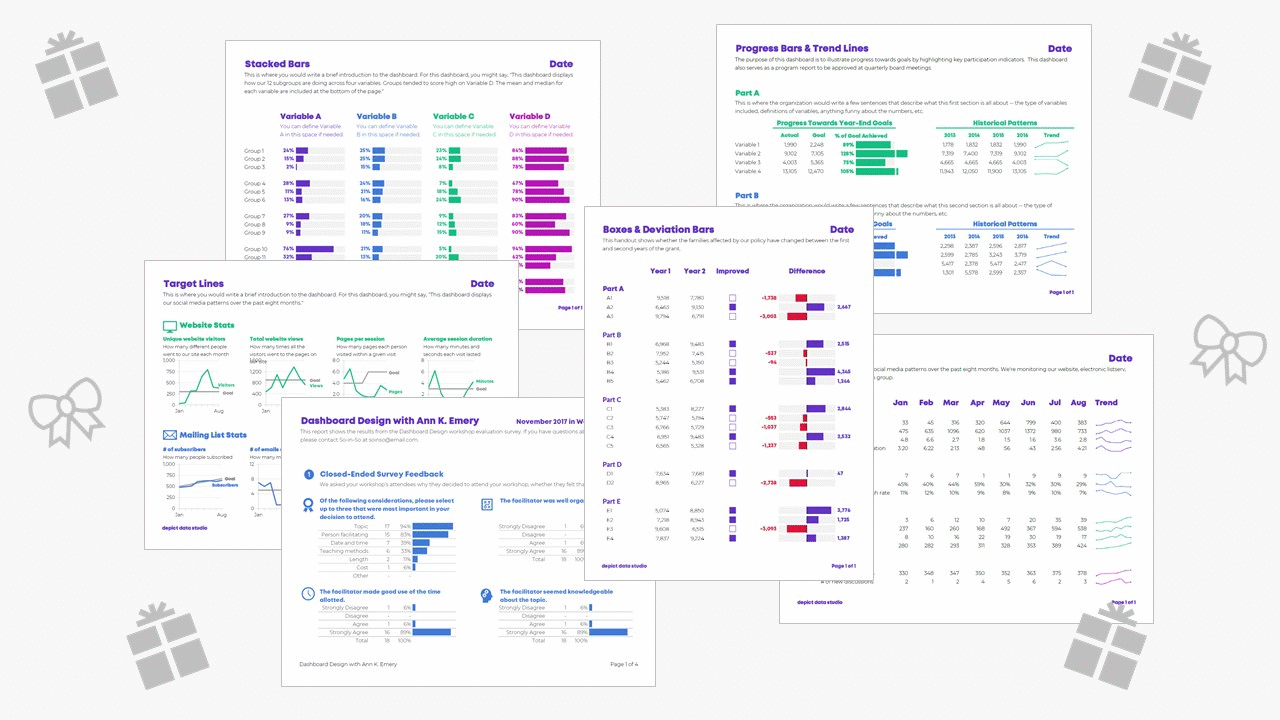 What's included in this Mini Course?
I'm going to transform you into the dashboard hero that your organization needs. Here's what's included to make that happen.
Video lessons that you can watch anytime (the equivalent of my half-day Dashboard Design: Single Static Dashboards workshop)
2 dashboard templates to download and adapt for your projects
Discussion boards to ask questions and post your own work
Weekly emails to cheer you on
Lifetime access so you don't feel rushed
Examples from a variety of industries (public health, youth development, education, juvenile justice, museums, and more)
Discussion Boards to Ask Questions
Every module includes discussion boards where you can ask questions, comment on the lessons, and share your own tips with the community.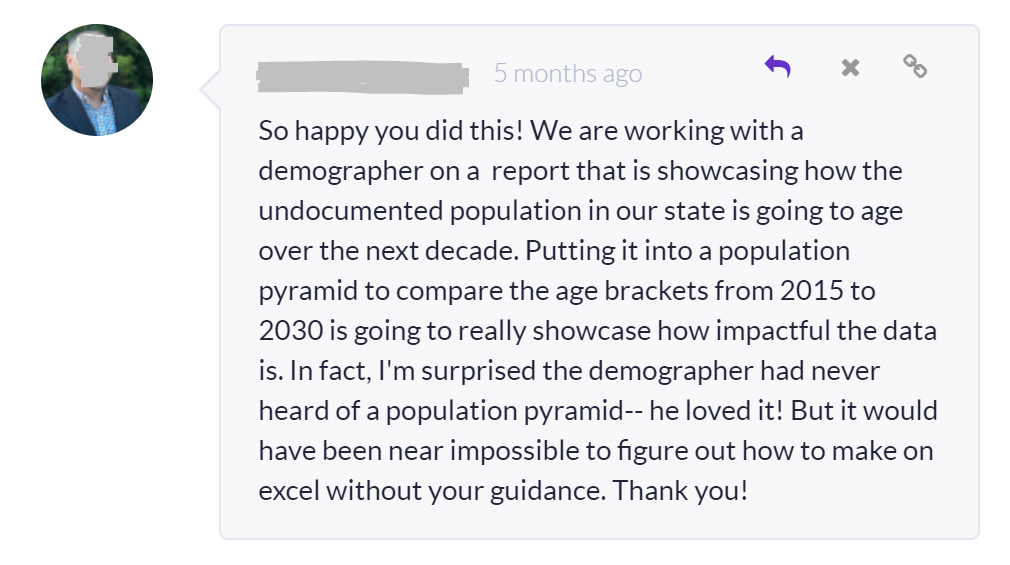 Weekly Emails to Cheer You On
I know you're going to skip straight to the juicy Excel magic tricks, but I'm going to email you on Mondays around 11 am EST and pretend like we're working through the course one module at a time.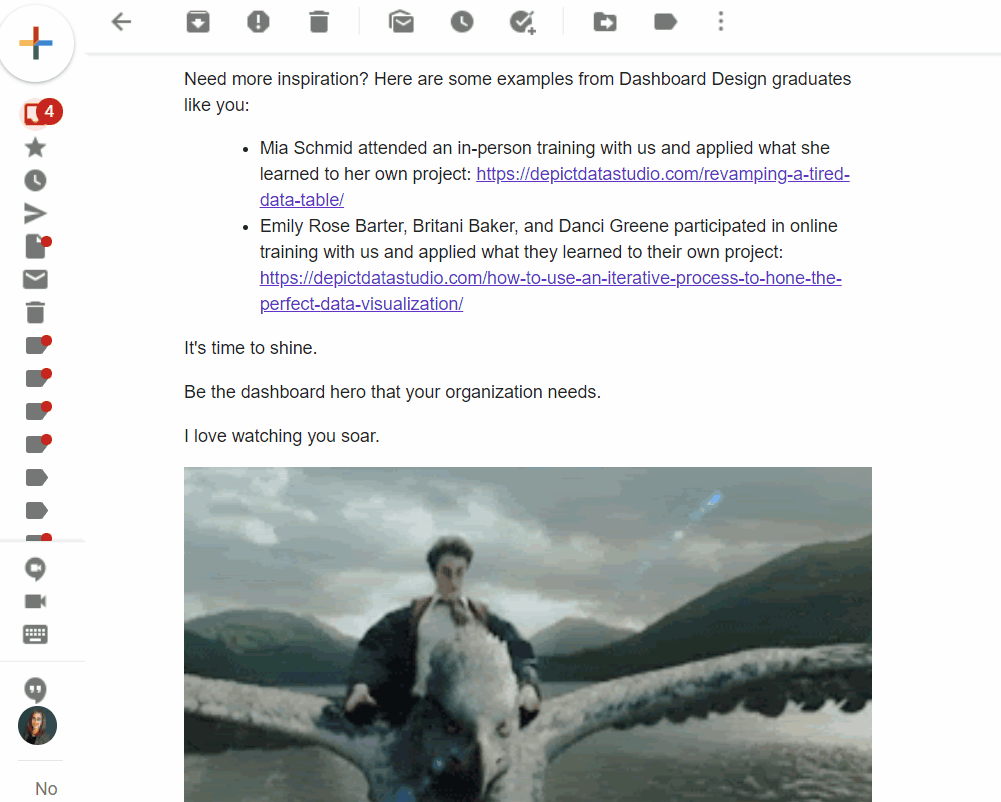 Your Instructor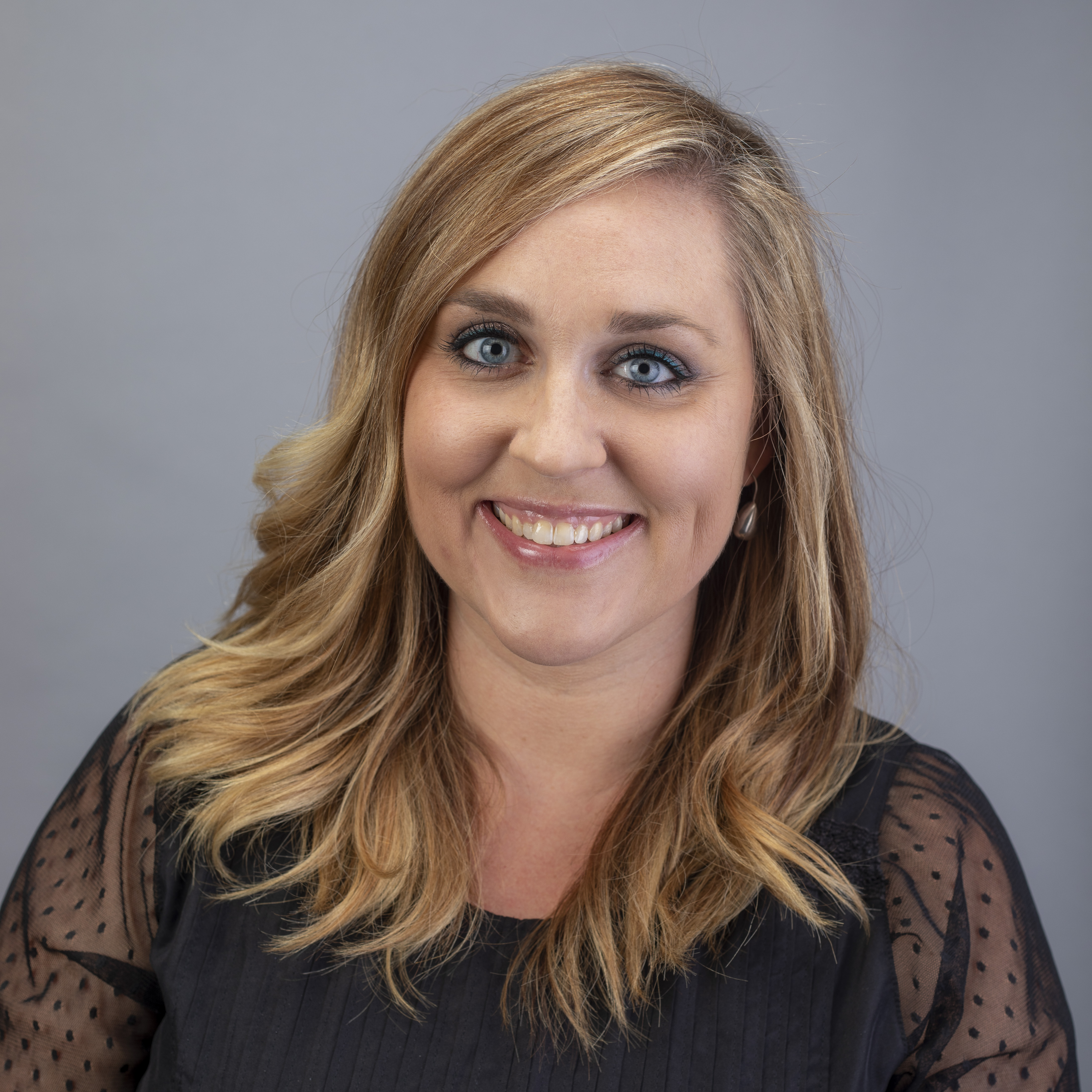 Ann K. Emery is an internationally-acclaimed speaker who equips organizations to get their data out of dusty spreadsheets and into real-world conversations.
Each year, she delivers over 100 keynotes, workshops, and webinars with the aim of equipping organizations to visualize data more effectively.
She has been invited to speak in 30 states and 10 countries; 5,400 people have enrolled in her online training academy; and she has consulted to 200 organizations, including the United Nations, Centers for Disease Control, and Harvard University.
She earned a Bachelor's degree from the University of Virginia and a Master's degree from George Mason University.
After traveling full-time as a digital nomad, Ann now resides in Florida along with her husband and three children.

4,800+ participants from around the globe
have already taken the leap into better reports, slideshows, dashboards, and infographics through our online courses.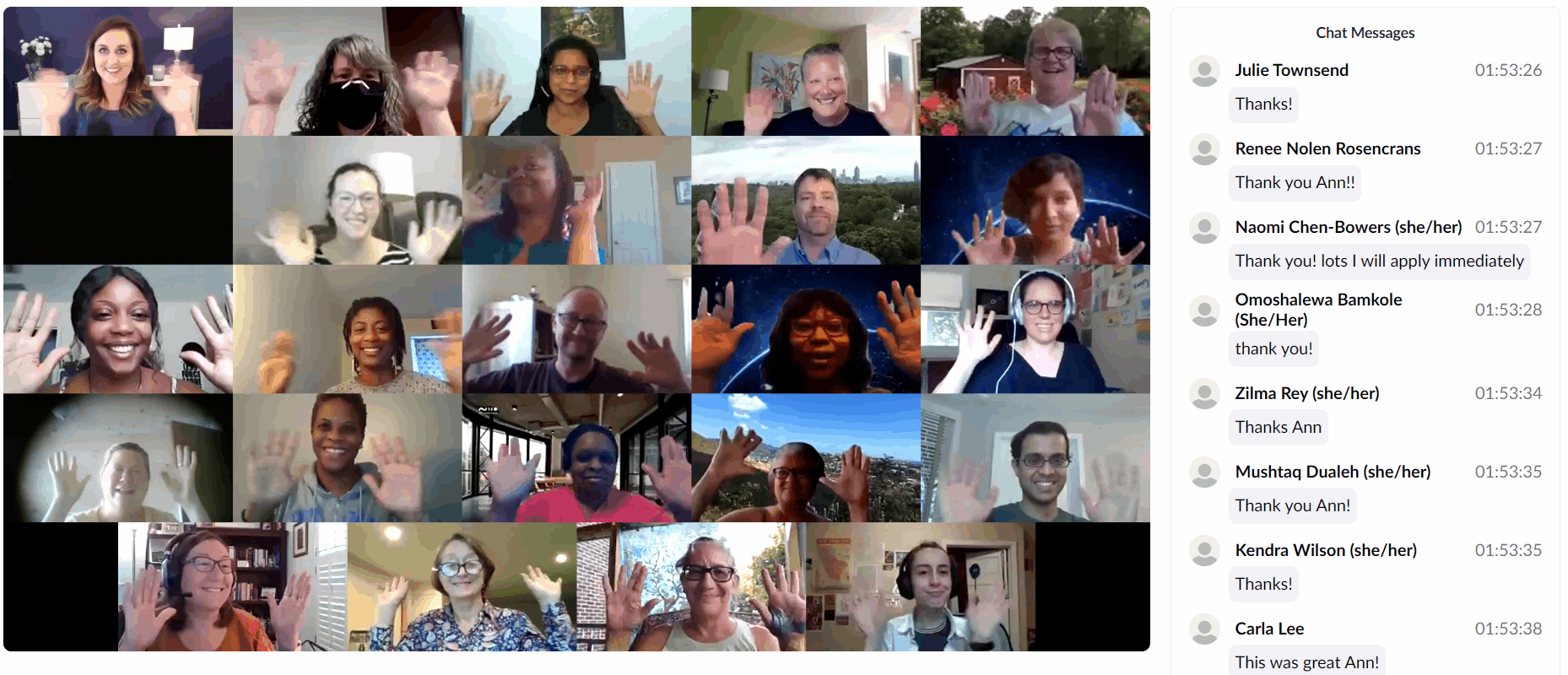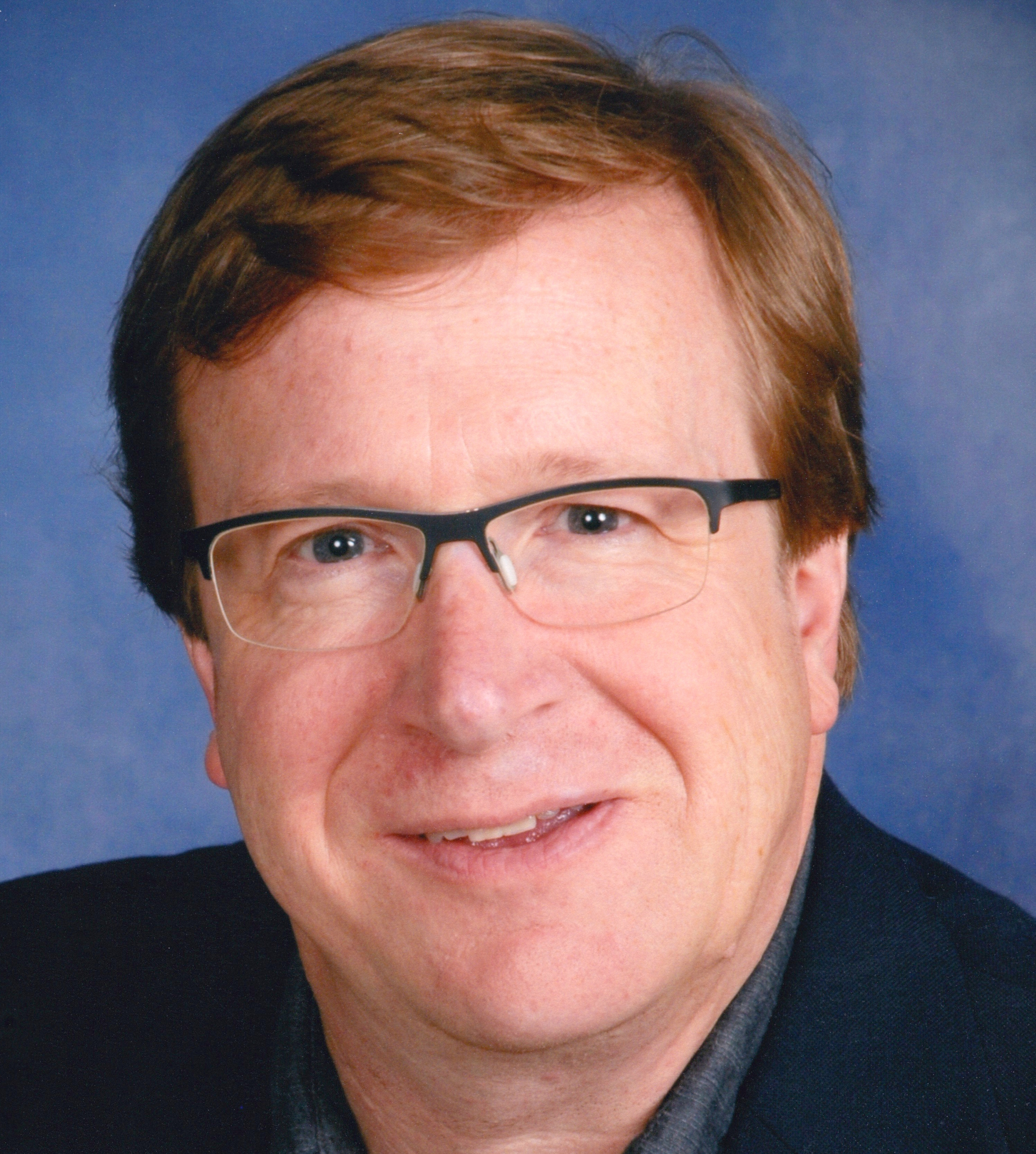 "As a former teacher now working as an ecology center director, I came to the course with a bit of a different background and purpose. While I will certainly use the tools and ideas from the course for standard non-profit management and reporting tasks, my primary goal was to expand my ability to engage teachers and kids with data. Working through this mini-course has helped me to conceptualize the design and deliverables for a "dashboard based" curriculum project I'm working on. For that, upper elementary-grade students will be working with a variety of data representations (including graphs, tables, and maps) linking their local region with distant places, and working with data showing patterns of seasonal change and annual variations in their own communities. Ann's creative synthesis of software skills, data analysis, and page design come together to spark my own thinking about how to do this most effectively.
Particular highlights for me included the the ways different components of the Microsoft Office suite are used -- well beyond the basics and defaults -- and the ways they can be integrated most effectively. Who knew Excel could be used for a page layout? Or Power Point to generate publishable documents? An added benefit of this focus on creative and intensive use of core software helps me avoid scattering my learning across a wide range of tools. My experience has been that getting really good at the software you use is more useful than being adequate at a buffet menu of software options. Ann Emery's courses help me to do just that.
- Bob Coulter, Missouri Botanical Garden