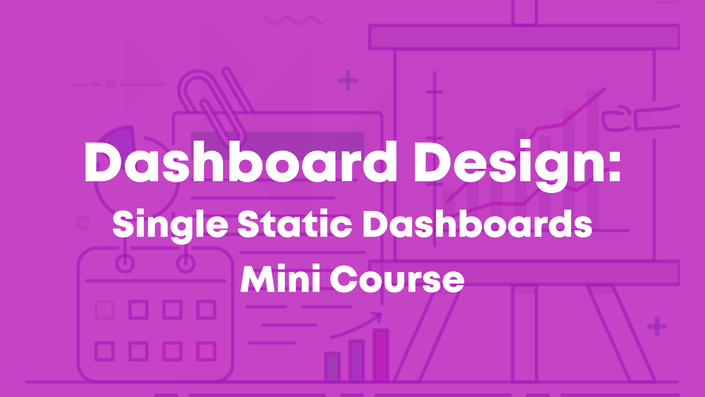 Dashboard Design: How to Make Static Dashboards in Excel (Mini Course)
Design static one-pagers in Excel that inform, inspire, and look great.
Enroll in Course
Yes, you need a one-pager.
Leaders have more important things to do than read Dusty Shelf Reports.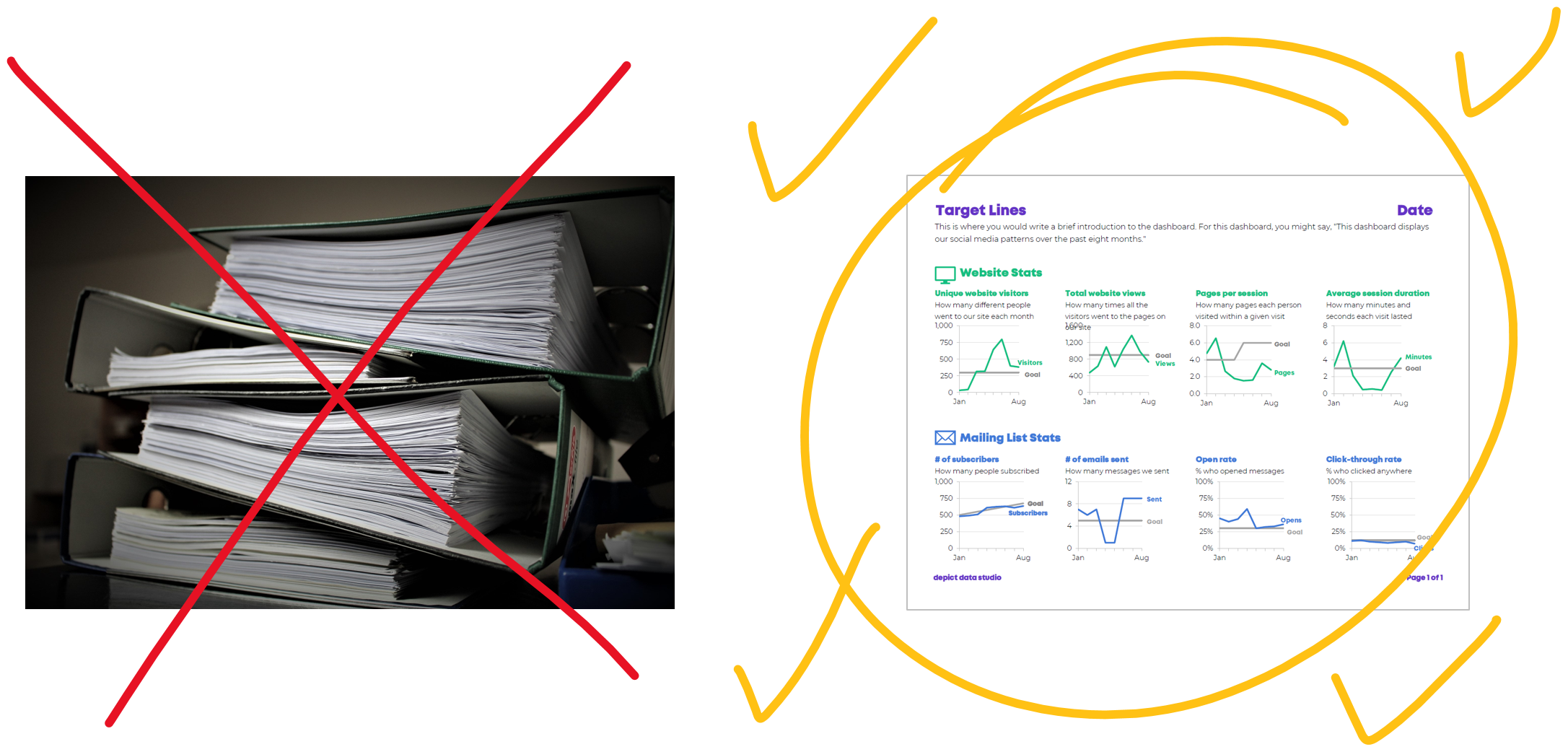 No, not this one-pager.
Here's what my work looked like in 2009...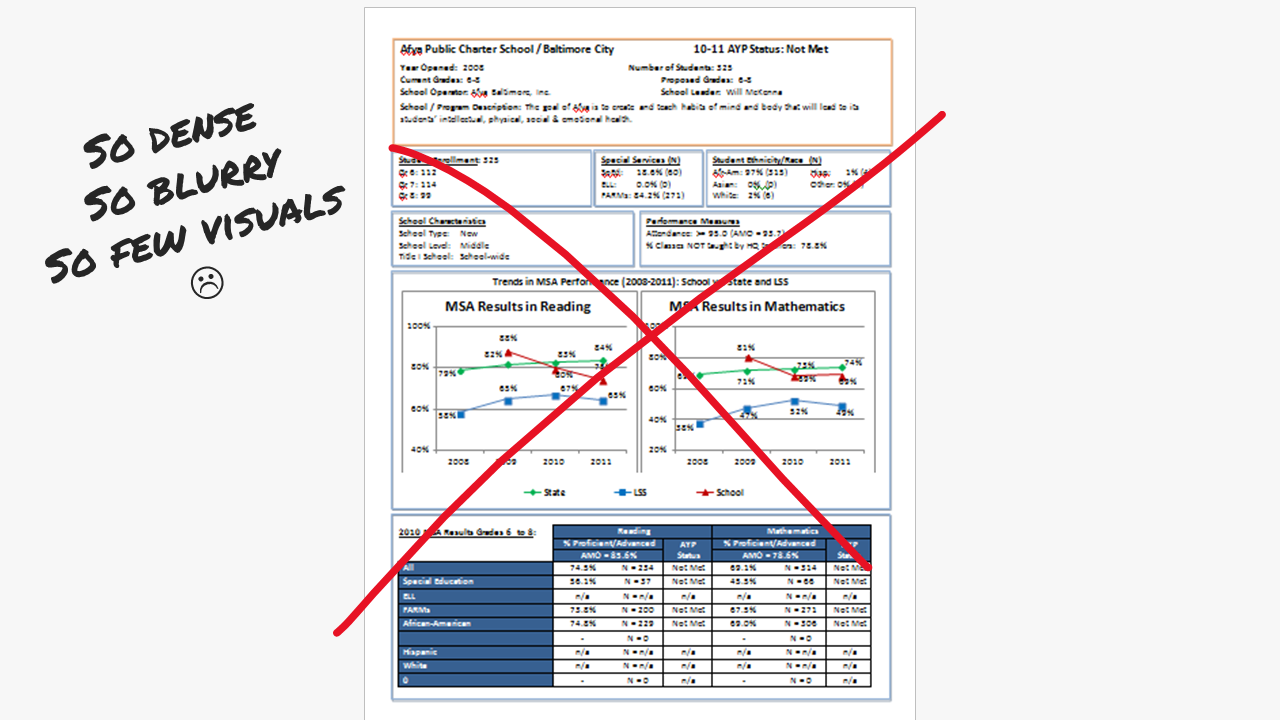 More of these dashboards, please.
Design dashboards that inform, inspire, and look great--all from the comfort of spreadsheet software you already have, like Excel.

Wait, what? There's no way you did that in Excel.
Stop searching for the perfect software program. You're already sitting on a gold mine.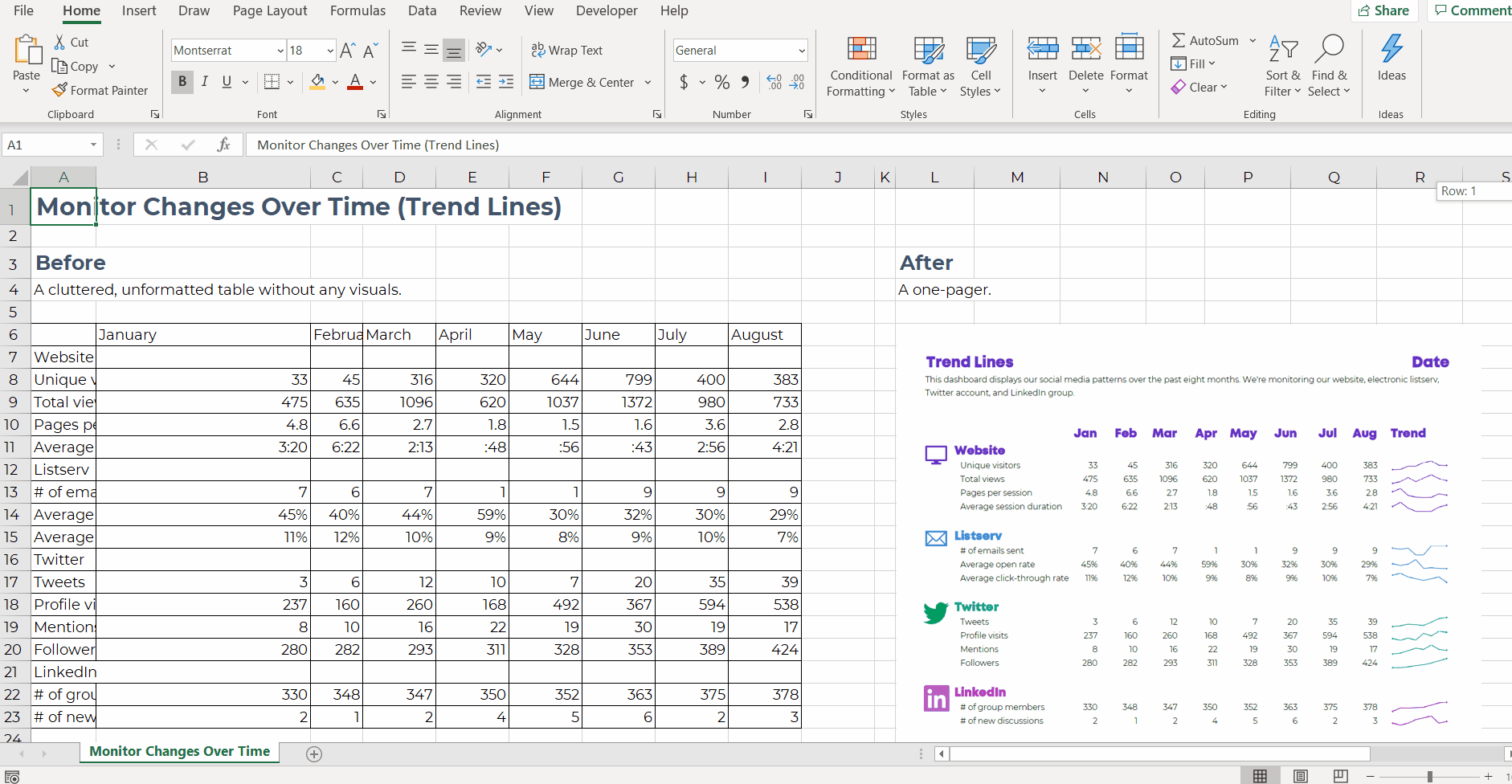 But how do I share these dashboards with my audience?
The completed dashboards get shared with your audiences as PDFs.
Your dashboards will make outstanding printouts for your staff meetings, board meetings, and conference sessions.
You can also share your polished masterpieces as email attachments.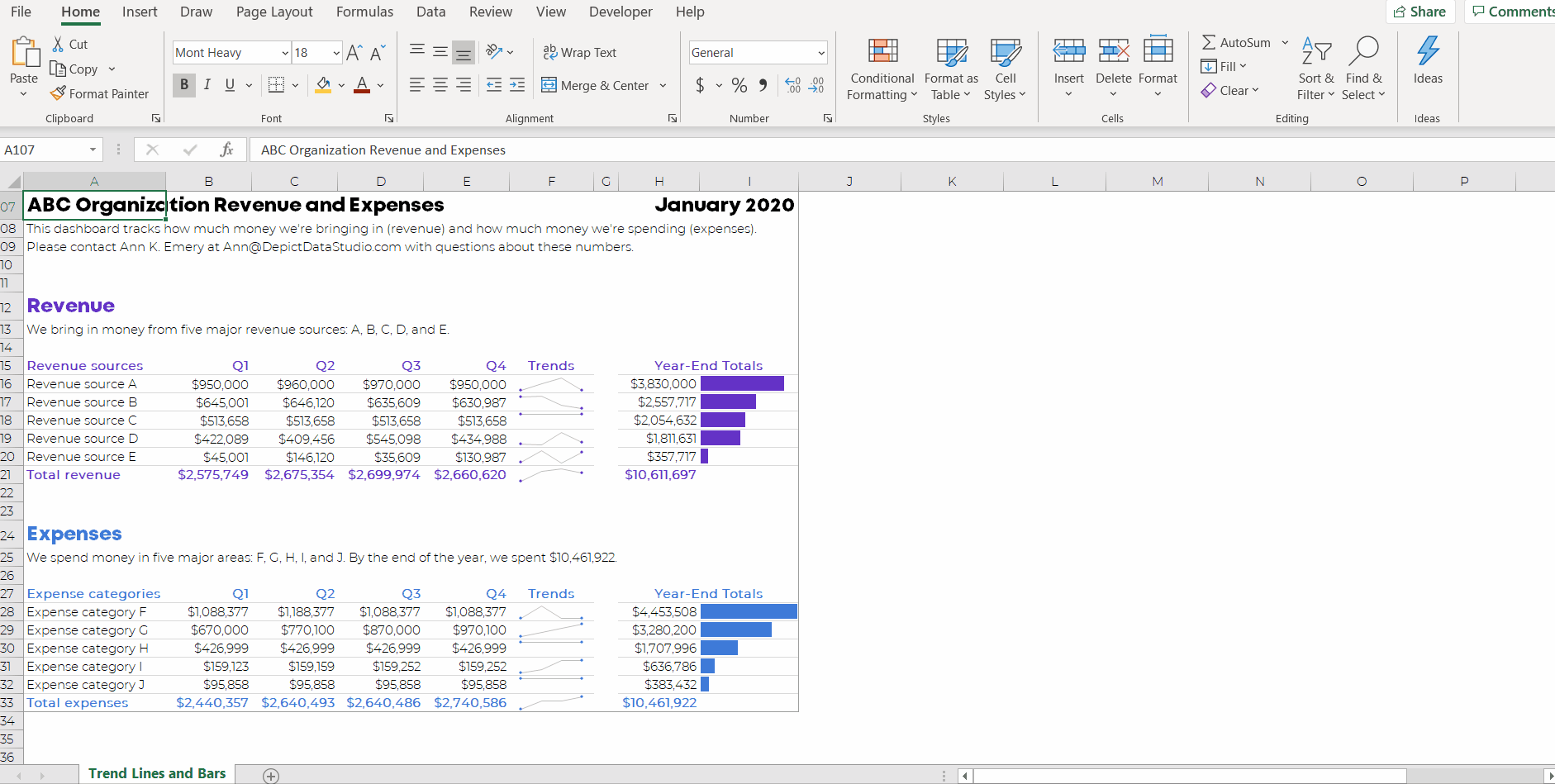 What about interactive dashboards?
Save your boss time. Send them a one-pager.

Don't make them remember another password to another dashboard software program. Don't make them click through a million drop-down menus and checkboxes to find the insights they're looking for.
Static dashboards deliver the right information to the right person at the right time.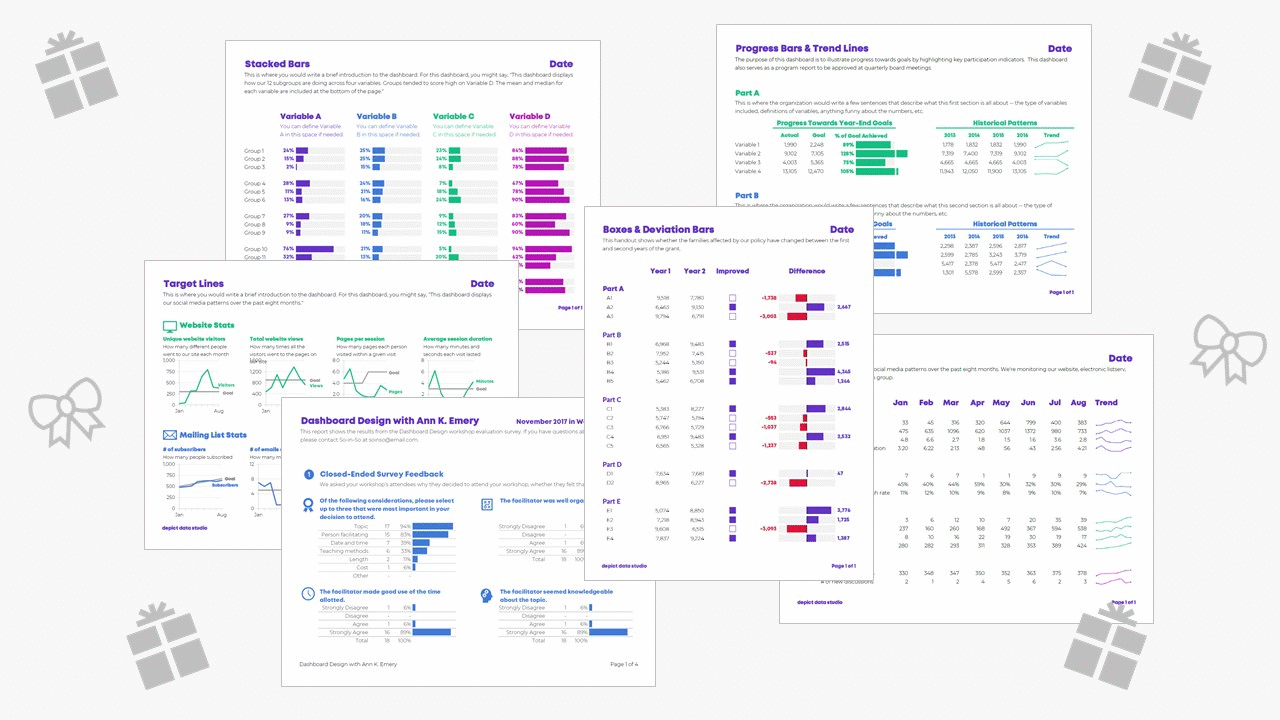 What's included in this Mini Course?
I'm going to transform you into the dashboard hero that your organization needs. Here's what's included to make that happen.
Video lessons that you can watch anytime (the equivalent of my half-day Dashboard Design: Single Static Dashboards workshop)
2 dashboard templates to download and adapt for your projects
Discussion boards to ask questions and post your own work
Weekly emails to cheer you on
Lifetime access so you don't feel rushed
Examples from a variety of industries (public health, youth development, education, juvenile justice, museums, and more)
Discussion Boards to Ask Questions
Every module includes discussion boards where you can ask questions, comment on the lessons, and share your own tips with the community.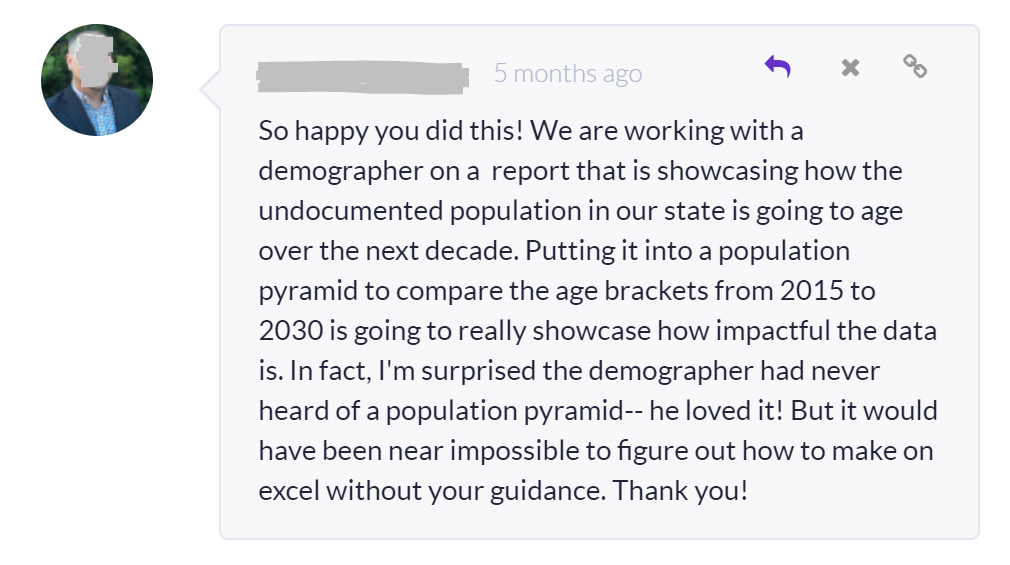 Weekly Emails to Cheer You On
I know you're going to skip straight to the juicy Excel magic tricks, but I'm going to email you on Mondays around 11 am EST and pretend like we're working through the course one module at a time.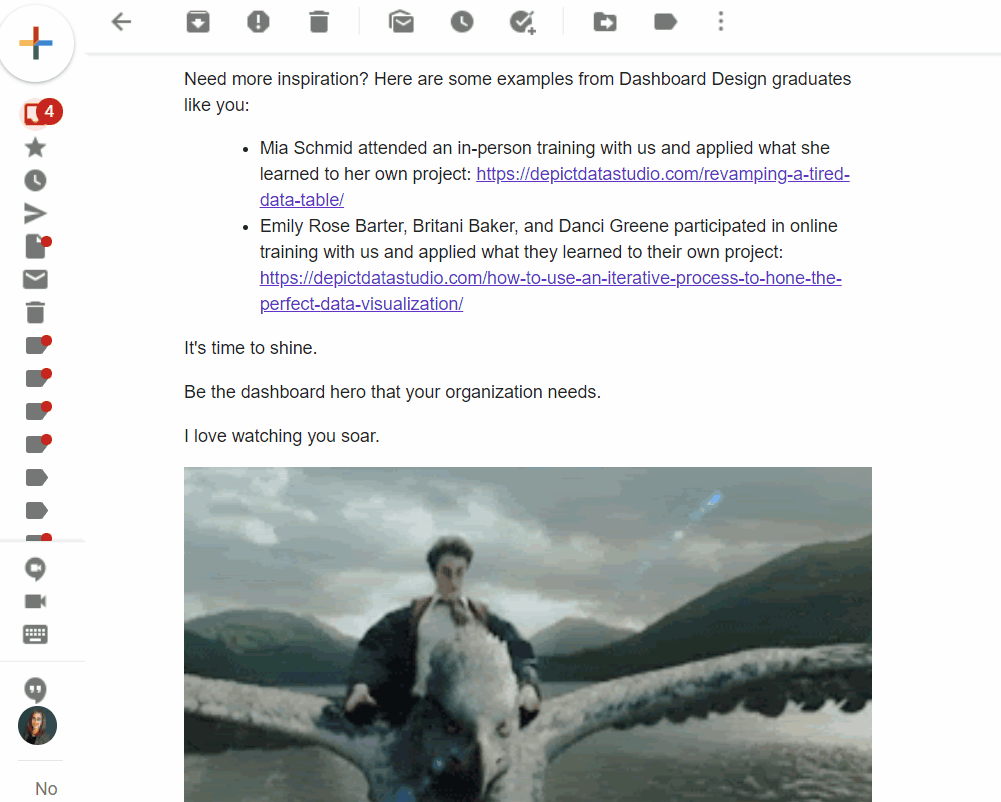 3,927+ participants from around the globe
have already taken the leap into better reports, slideshows, dashboards, and infographics by participating in our online courses.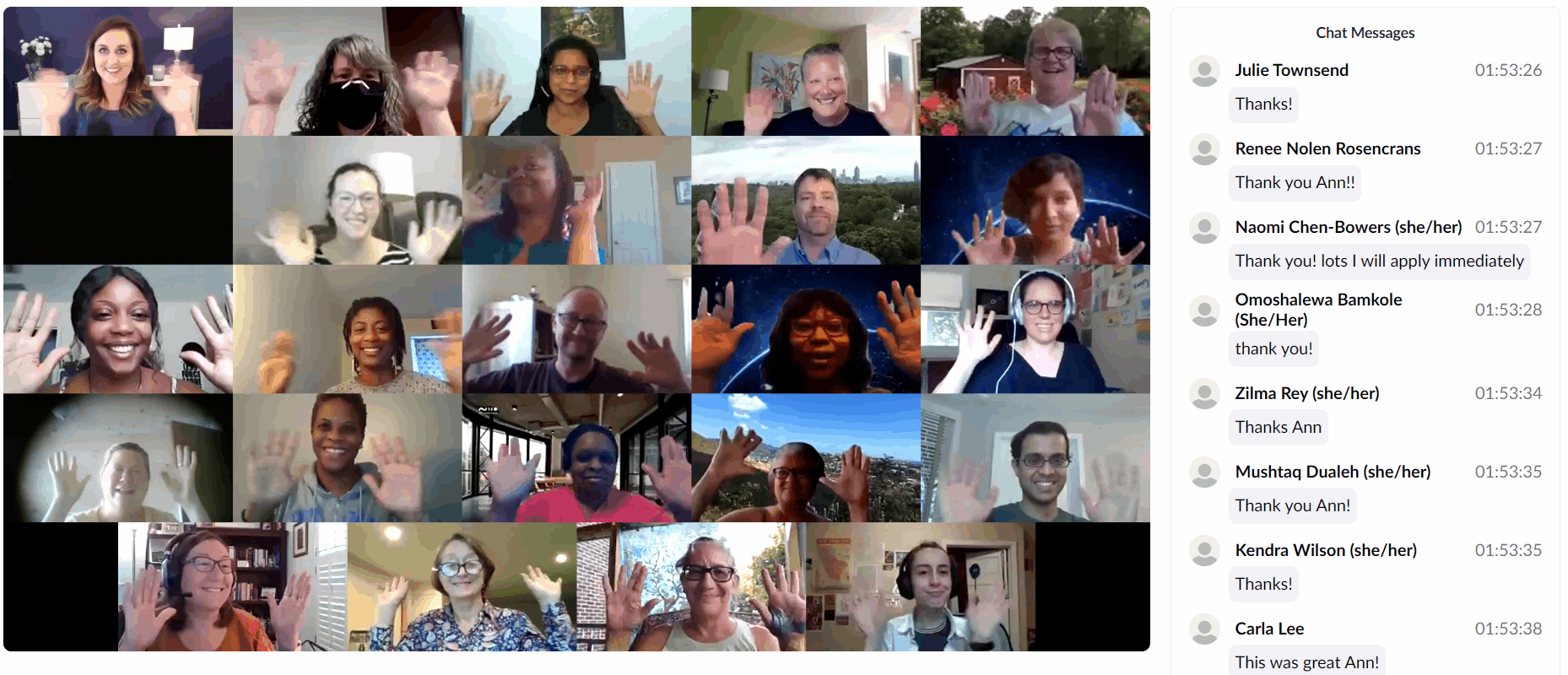 Your Instructor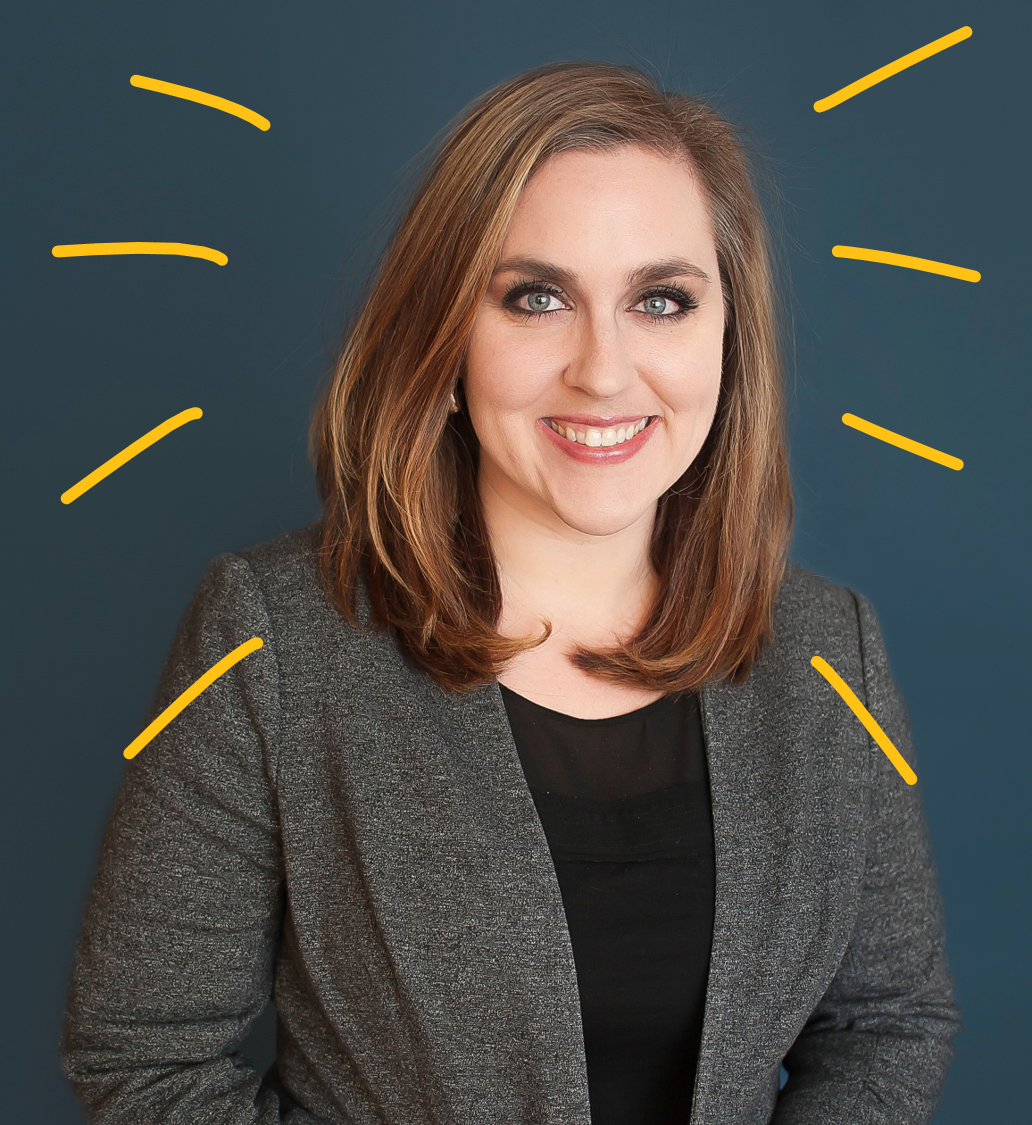 Each year, I lead dozens of in-person workshops for thousands of people. My online courses bring those skills to you, too.
Depict Data Studio also consults to the United Nations, State Department, and Centers for Disease Control, plus dozens more foundations, nonprofits, film companies, banks, hospitals, and universities worldwide.
Your data deserves to be out in the world--actionable, talked about, used--not gathering dust in spreadsheets.

Frequently Asked Questions
How long do I have access to the course?
Indefinitely.
Can't I just find this information on the internet or in books?!
No. I've given workshops and webinars on Dashboard Design, but you won't find these techniques in books, blog posts, or YouTube lessons.
I know you're a perfectionist and always update your courses.
Yes, and you'll receive all future updates and additions.
What if I didn't read anything on this page and assumed we were going to cover interactive dashboards?
Contact us in the first 30 days and we will give you a no-questions-asked full refund.