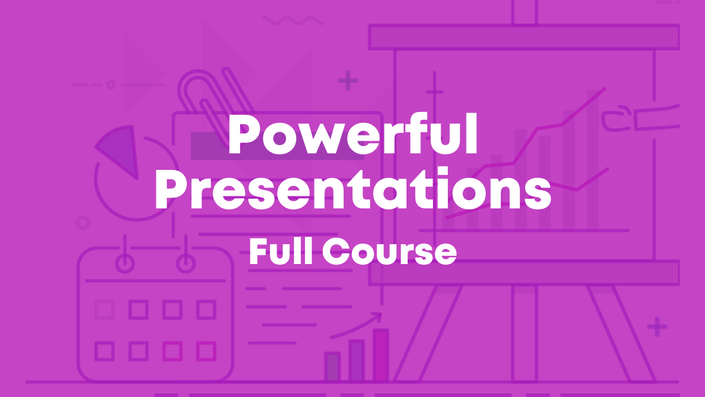 Powerful Presentations (Full Course)
Design and Deliver Presentations for Maximum Impact
Are you delivering Death by PowerPoint?
Here's what my old presentations looked like: tiny text, mismatched images, and disorganized content. Death by PowerPoint leaves you looking unprofessional... and leaves your audience confused.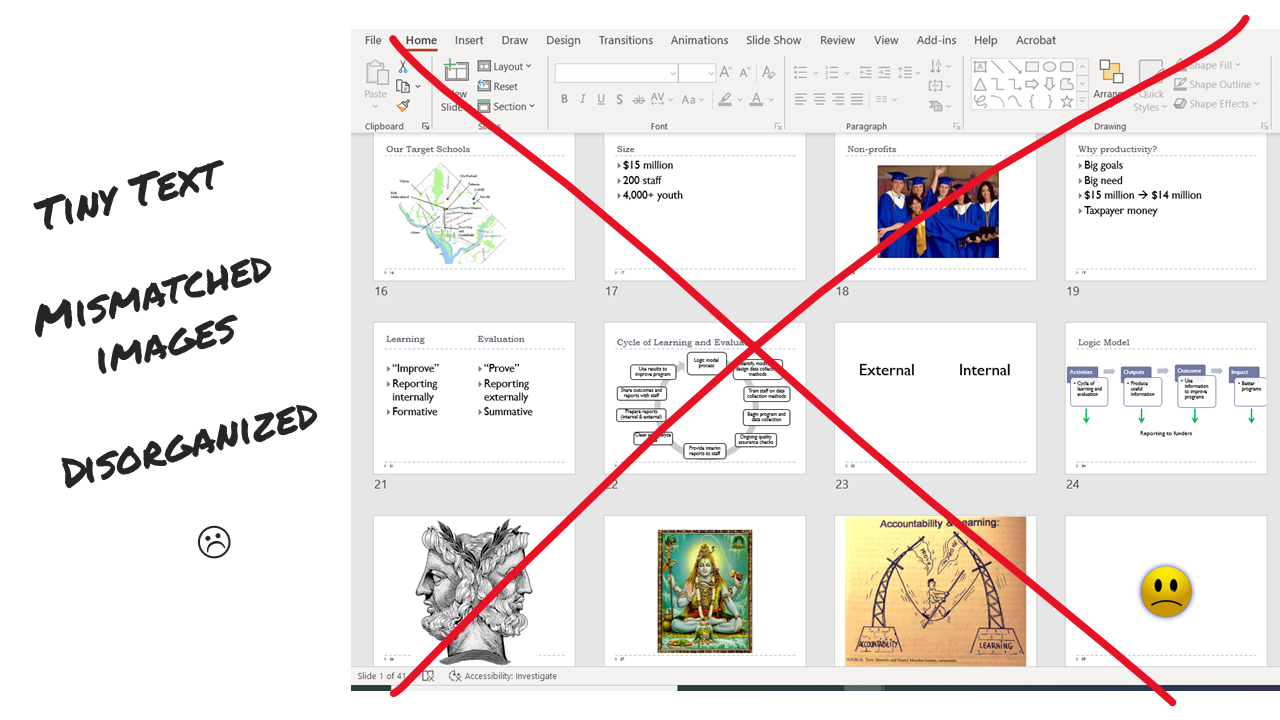 Your audience deserves an organized presentation.
Divider Slides can organize your content into manageable chunks.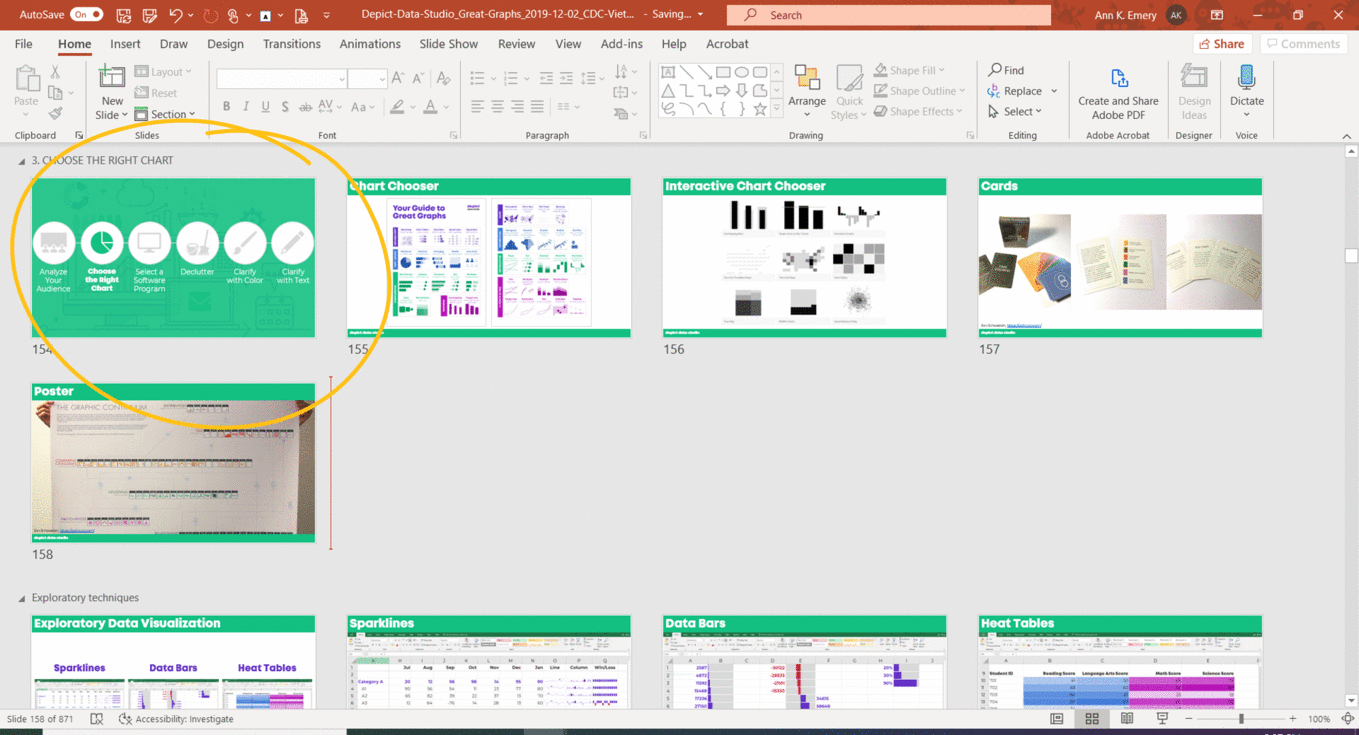 Your audience craves a variety of visuals.
Not just bullet points. And not just graphs.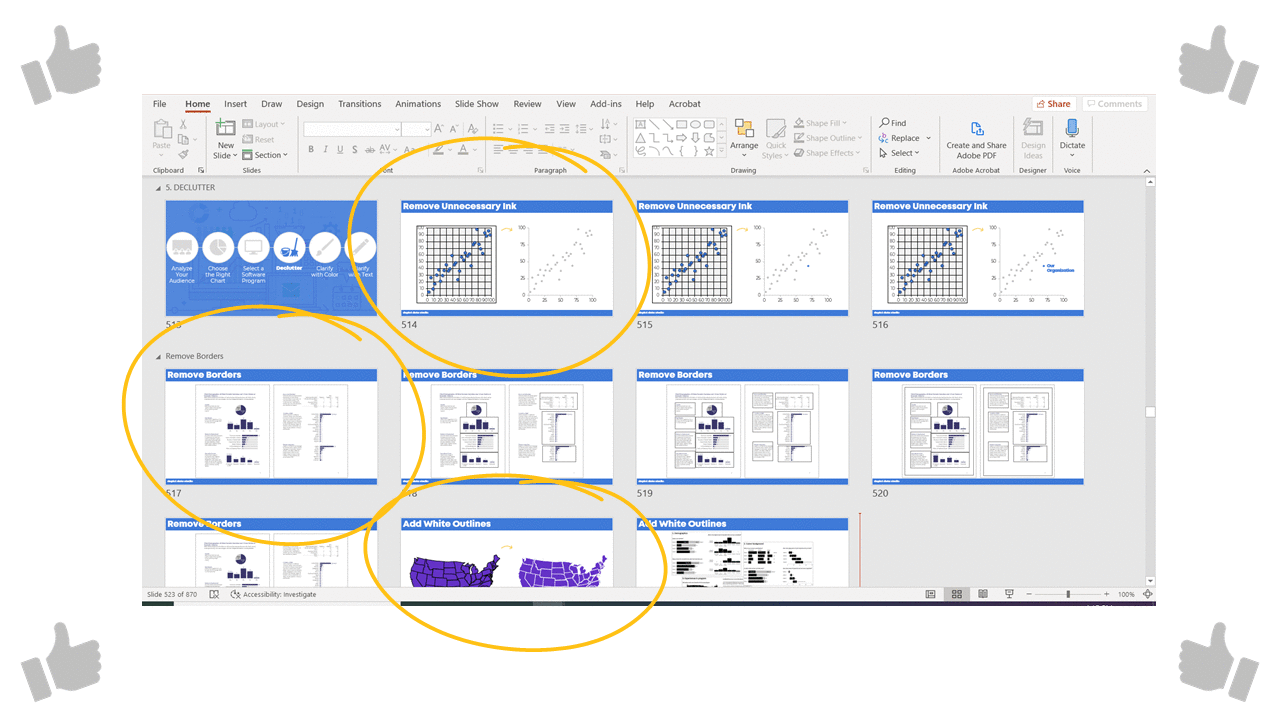 Your audience craves takeaway messages.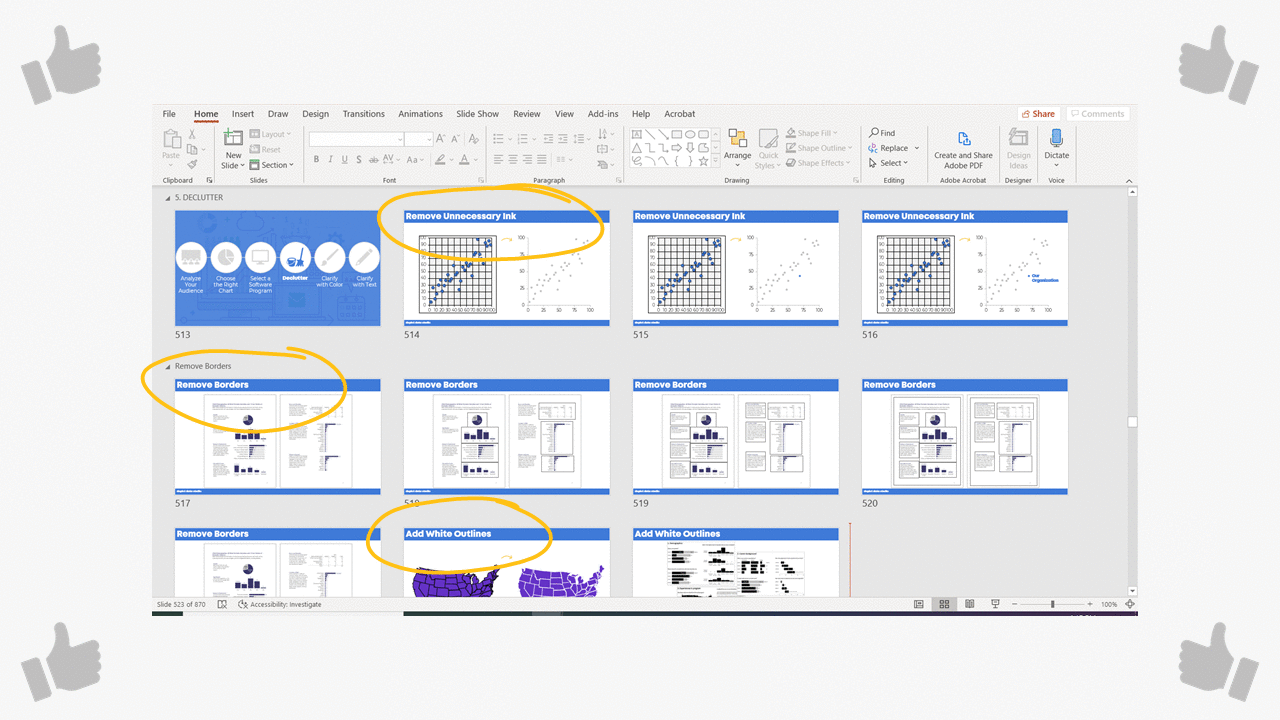 What's included in this course?
I'm going to transform you into the presentation hero that your organization needs. Here's what's included to make that happen.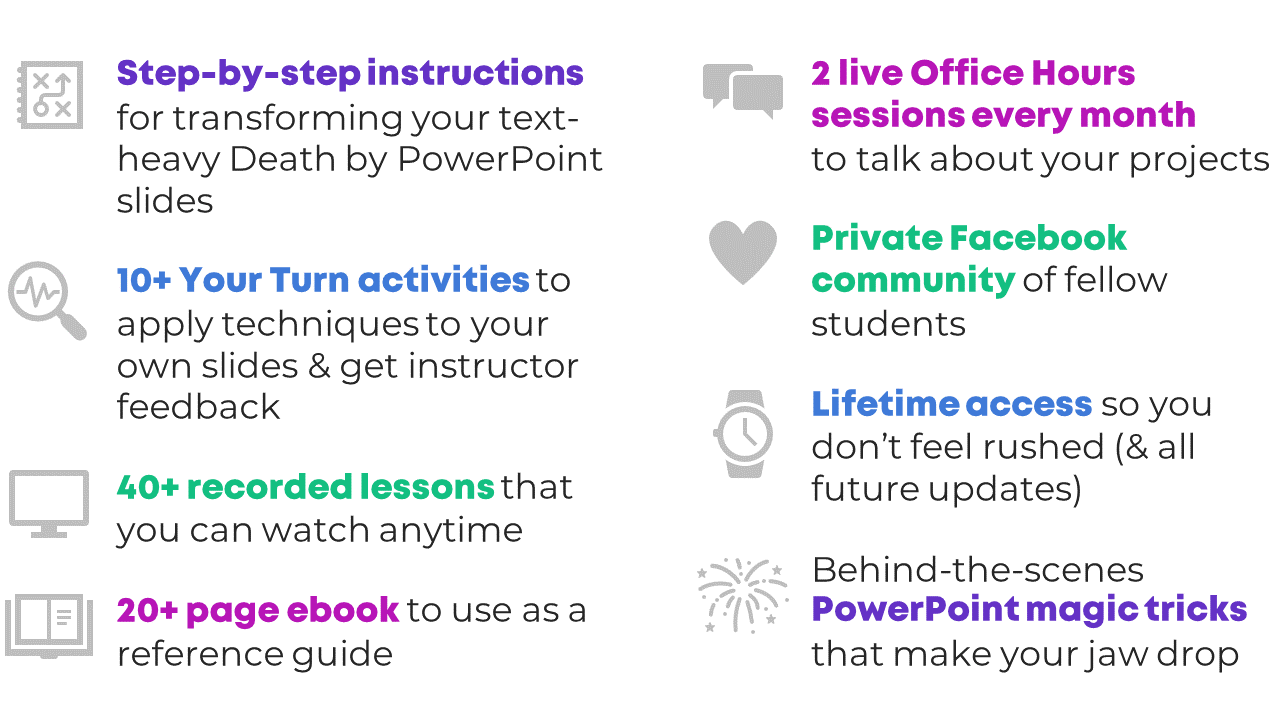 How is this similar to your other courses?
The skills you build in each course are complementary, but not overlapping.

Scientists, researchers, and evaluators often need to communicate data in a variety of formats, from full-length technical papers, to infographics, to live presentations at conferences and staff meetings. This training focuses on presentations.


Your Instructor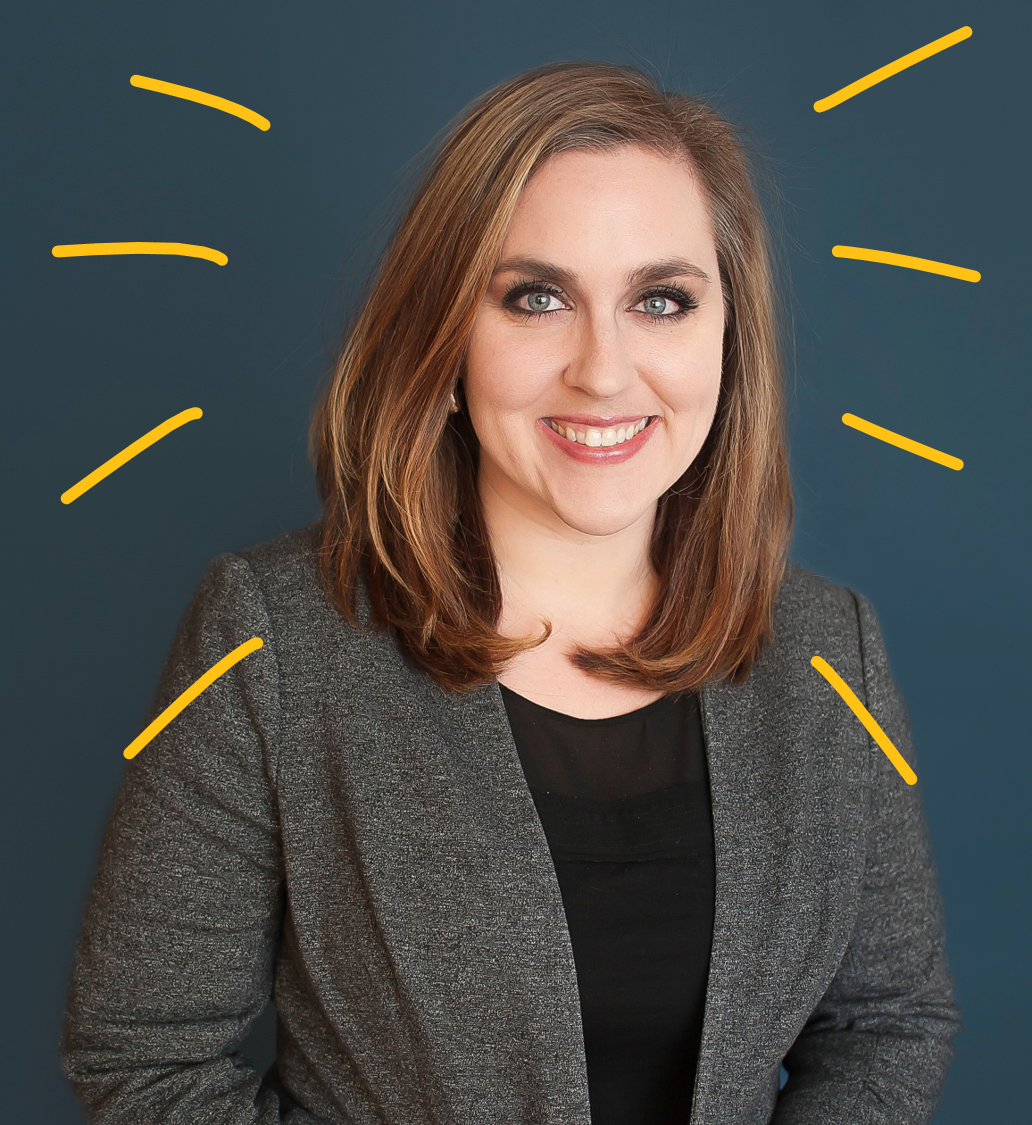 Each year, I lead dozens of in-person workshops for thousands of people. My online courses bring those skills to you, too.
Depict Data Studio also consults to the United Nations, State Department, and Centers for Disease Control, plus dozens more foundations, nonprofits, film companies, banks, hospitals, and universities worldwide.
Your data deserves to be out in the world--actionable, talked about, used--not gathering dust in spreadsheets.

3,312+ participants from around the globe
have already taken the leap into better reports, slideshows, dashboards, and infographics.

This is a full length course. We have mini and full-length courses available on data analysis, data visualization, dashboards, and slideshows.
What does an online course look like inside?
I talk with you like a real person, not a monotone robot reading off a boring script.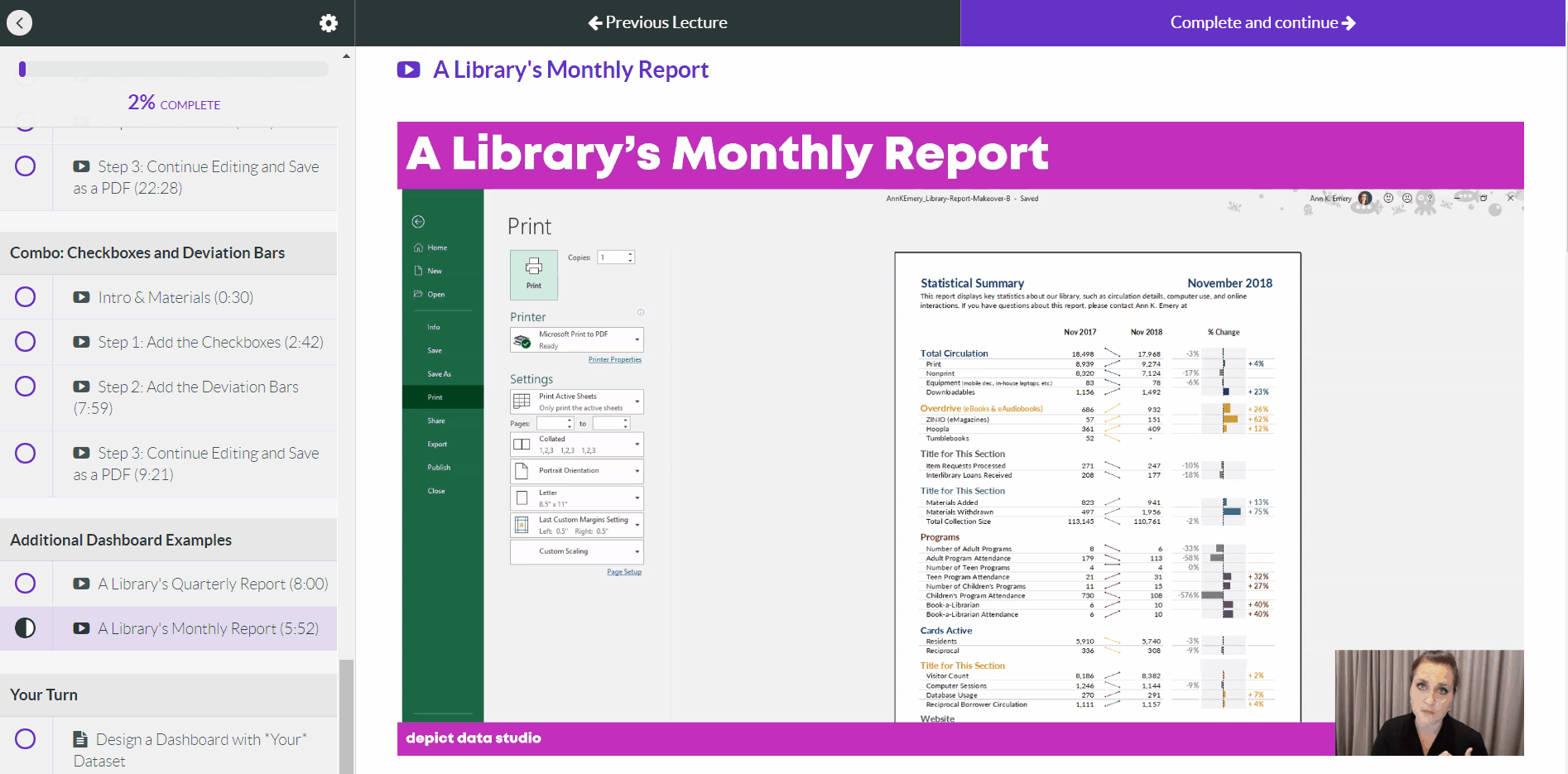 Course Curriculum
Busting Presentation Myths
Available in days
days after you enroll
Frequently Asked Questions
When does the course start?
We're recording the lessons in spring and summer 2020 so the content will be available after that. Pre-registration for early birds is open now.
How long do I have access to the course?
Indefinitely. I used to limit access to just 12 months. I wanted to encourage you to get in here and learn with me, but instead it just stressed you out, so I'm not cutting off your access anymore.
I know you're a perfectionist and always update your courses.
Yes, and you'll be grandfathered-in to all future updates to this course.
What if I am unhappy with the course?
Contact us in the first 30 days and we will give you a no-questions-asked full refund.