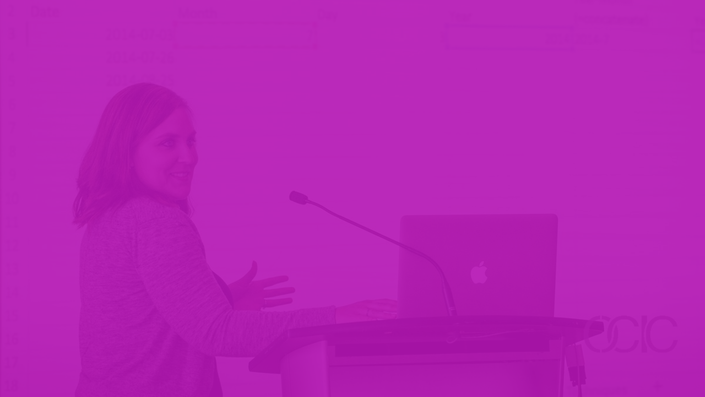 Powerful Presentations
Avoid Death by PowerPoint
There's no one-size-fits-all approach to data visualization.
Graphs are supposed to be formatted differently for reports, one-pagers, dashboards, and presentations. Here's what my old presentations looked like: tiny text, mismatched images, and disorganized content. Yikes...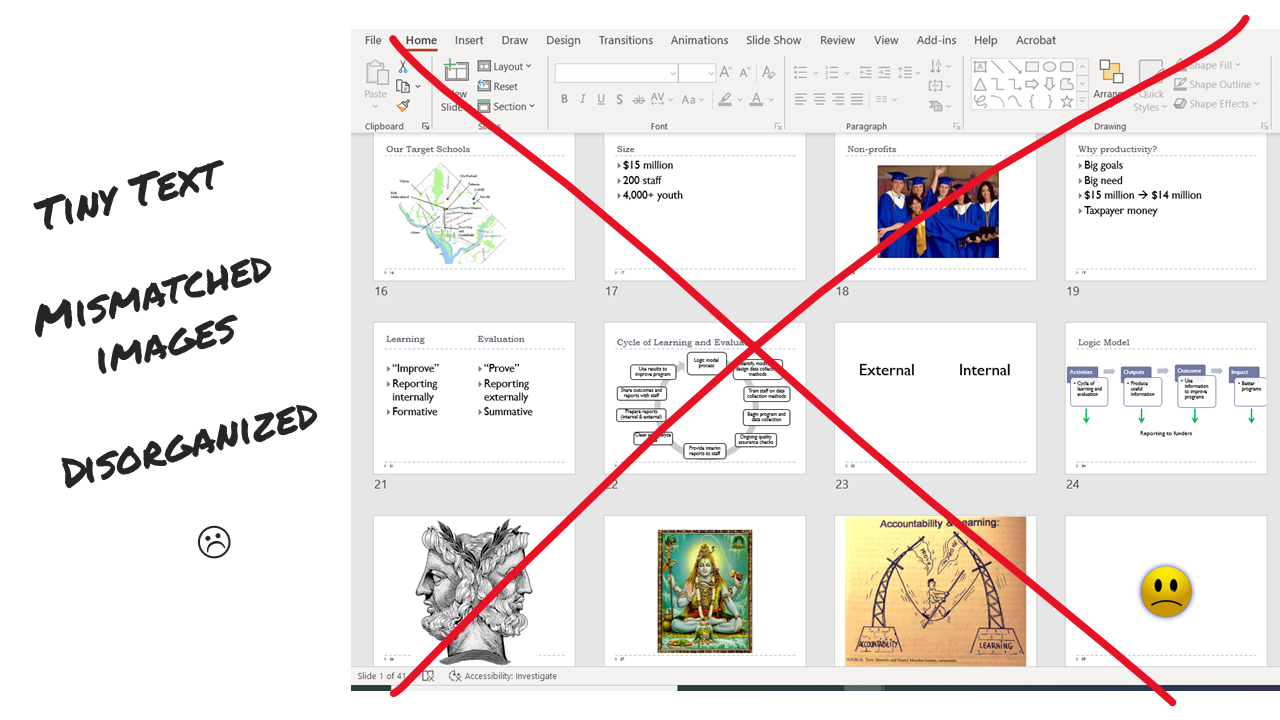 Transform into a Powerful Presenter
Over the past decade, I've delivered hundreds of presentations for thousands of people in 30+ states and a dozen countries. Ask me anything about:
speaking at conferences,
developing multi-day workshops,
delivering keynote speeches,
being interviewed on podcasts, and
presenting virtually over Zoom, YouTube, or through online courses.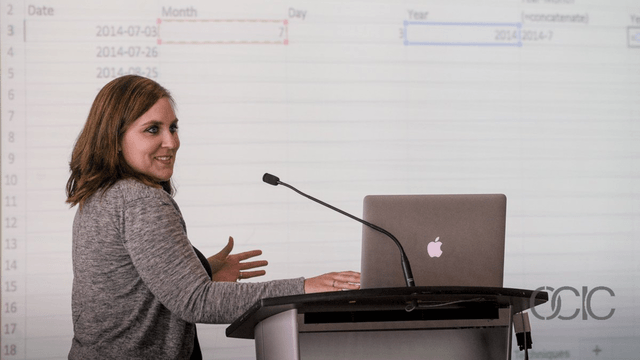 I'm going to transform you into the powerful presenter that your organization needs. Here's what's included to make that happen.
80+ video lessons that you can watch anytime (the equivalent of my two-day Powerful Presentations workshop)
Step-by-step process to deliver data-driven presentations that engage audiences
Your Turn activities after every lesson to post your own work and get the instructor's feedback
Office Hours sessions (almost) every week to review your drafts and hear from guest speakers
6 additional Live Trainings just for participants in this cohort
Powerful Presentations ebook with our checklists and case studies
Private Data Vizards community of fellow participants
Weekly emails to cheer you on
Lifetime access so you don't feel rushed
Examples from a variety of industries (public health, juvenile justice, museums, and more)
Behind-the-scenes PowerPoint magic tricks guaranteed to make your jaw drop
80+ Video Lessons to Watch Anytime
You'll get lifetime access to 80+ video lessons--the equivalent of a two-day training. You can watch these lessons anytime around your own schedule.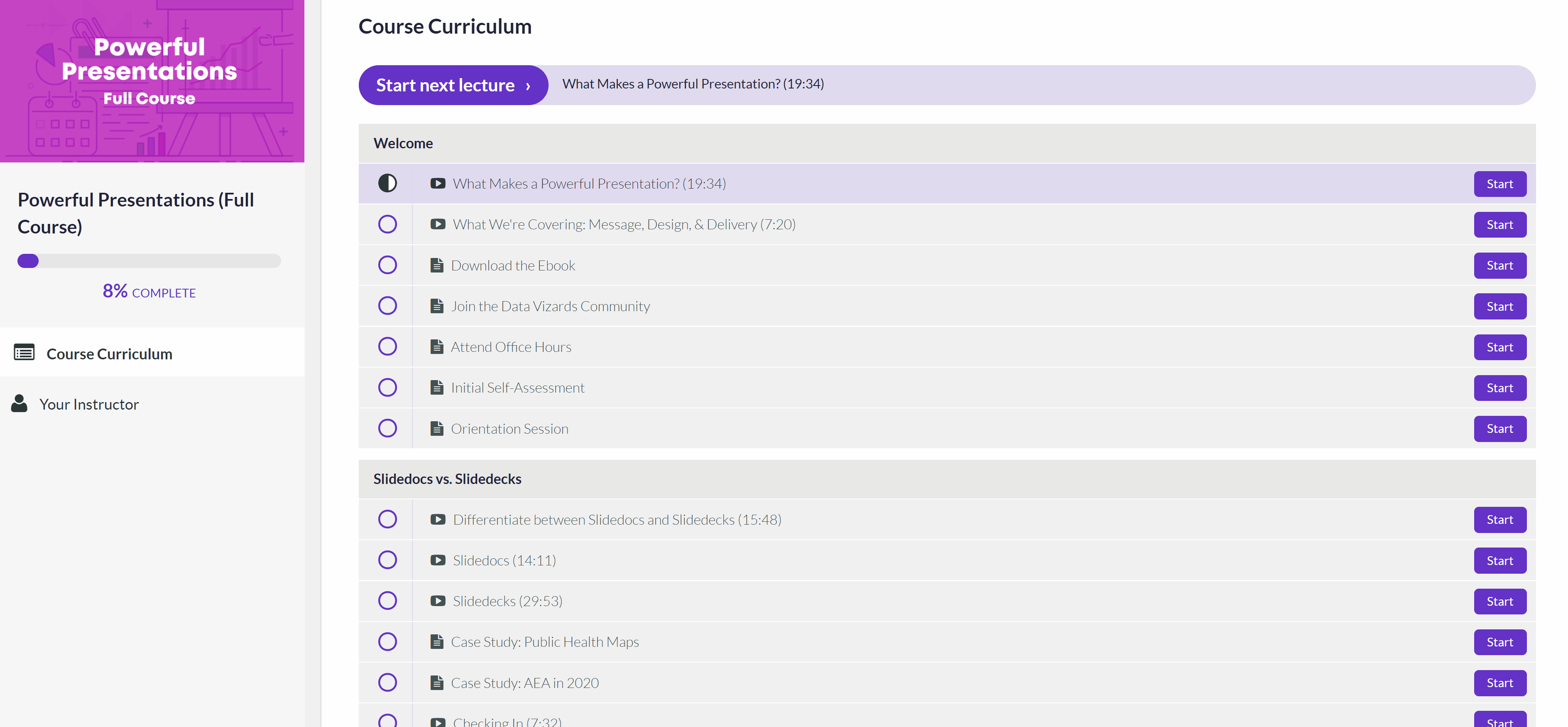 Step-by-Step Process

We'll walk through the Powerful Presentations Ripple Effect, a step-by-step process for ensuring that your data actually informs decisions.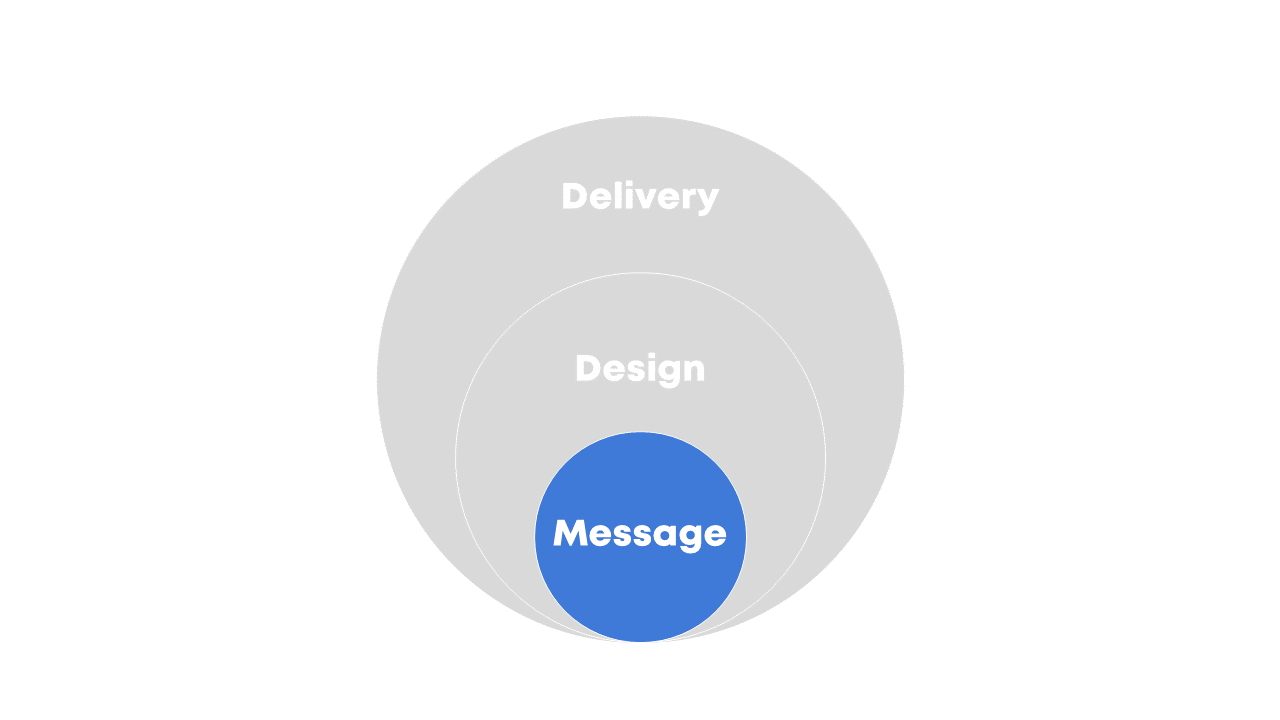 Here's what you'll master inside each module.
Slidedocs vs. Slidedecks
(6 lessons, 2 hr. 7 min.)
You'll master critical presentation lingo: differentiating between slidedocs (standalone documents) and slidedecks (presentation slides).
Sample activities:
Slidedocs vs. Slidedecks: Post a screenshot of a recent slide that you made. Is your example currently more of a slidedoc or a slidedeck? Which one should it be?
Slidedocs: Transform one of your slides into a slidedoc. Follow the 5 characteristics. Post before/after screenshots and describe your changes.
Slidedecks: Transform one of your slides into a slidedeck. Follow the 5 characteristics. Post before/after screenshots and describe your changes.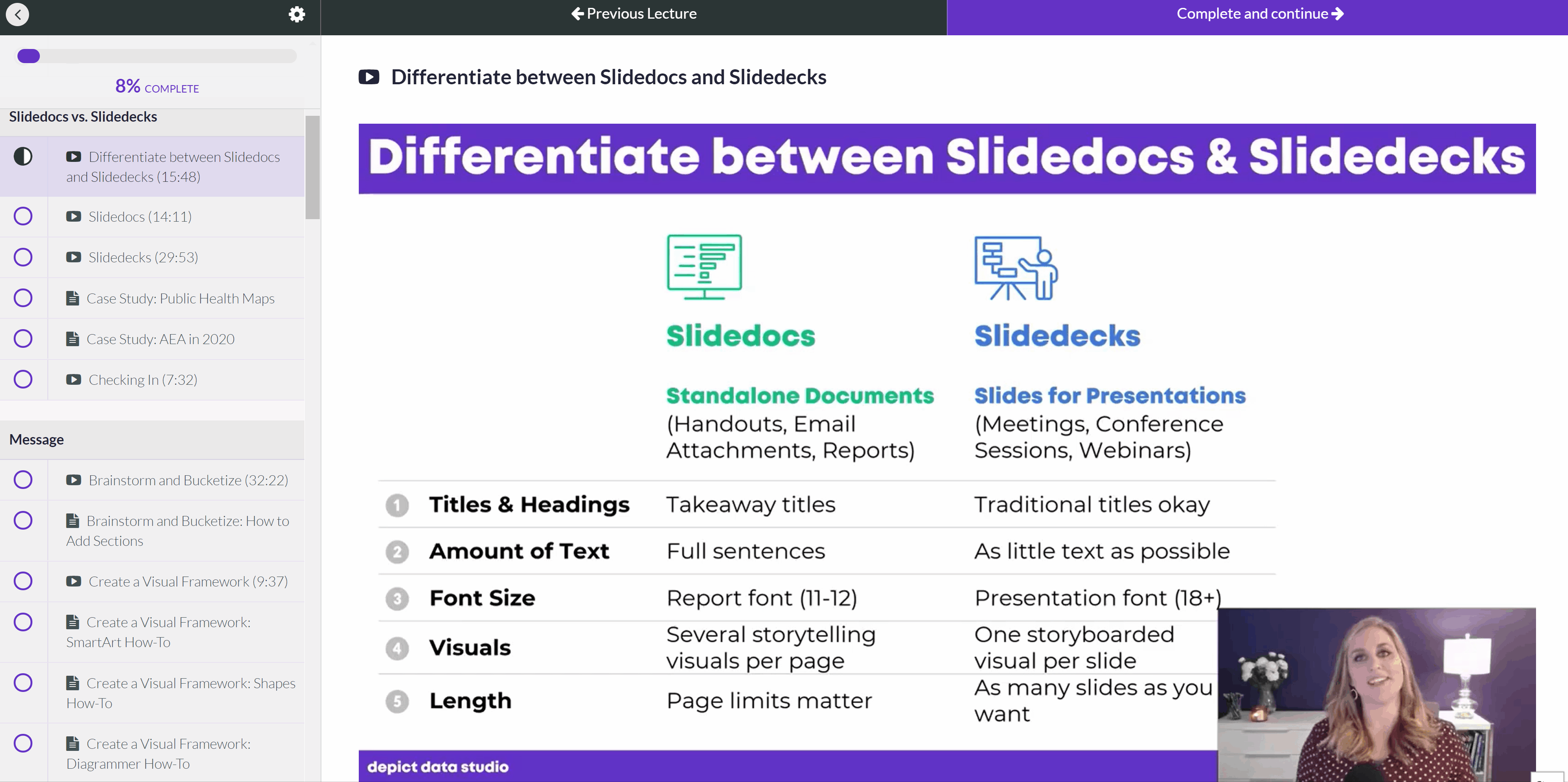 Message
(16 lessons, 3 hr. 24. min.)
In Message, you'll practice my top eight techniques for crafting a message that's tailored to your audience, like bucketizing your findings, writing the takeaway tweet in advance, incorporating action-oriented activities, and designing a visual framework.
Sample activities:
Brainstorm and Bucketize: Brainstorm a long list of everything that might go into your presentation. What are the 3-5 buckets for your presentation?
Create a Visual Framework: What type of framework fits your topic the best? (Step-by-step process? Pyramid? Cycle?) Comment and reflect on your thought process. Create a visual framework using shapes, SmartArt, or Diagrammer. Post a screenshot here and comment about your thought process. Use your visual framework to (1) Provide an overview, (2) Introduce buckets, (3) Reinforce buckets with mini frameworks, and (4) Establish consistency across the slidedoc.
Open with Intention: Share a draft of your opening story. Post a screenshot of your presentation agenda.
Plan the Activities and Call-to-Action Closing: Share an example of an activity you've used. Comment and provide context: How long was your presentation? When did the activity take place? How did it go?
Decide How the Audience Should Feel: Plan in advance: I want my audience to feel _____. I want my audience to think _____. I want my audience to do _____.
Write the Takeaway Tweet in Advance: What's the takeaway tweet for one of your upcoming presentations?
Collect & Use Audience Feedback: What are the most useful feedback questions you've encountered? How have you used that feedback to improve future presentations?
Kill Your Darlings: Go through your outline or existing slides. Decide what to keep. Comment about your decision-making process.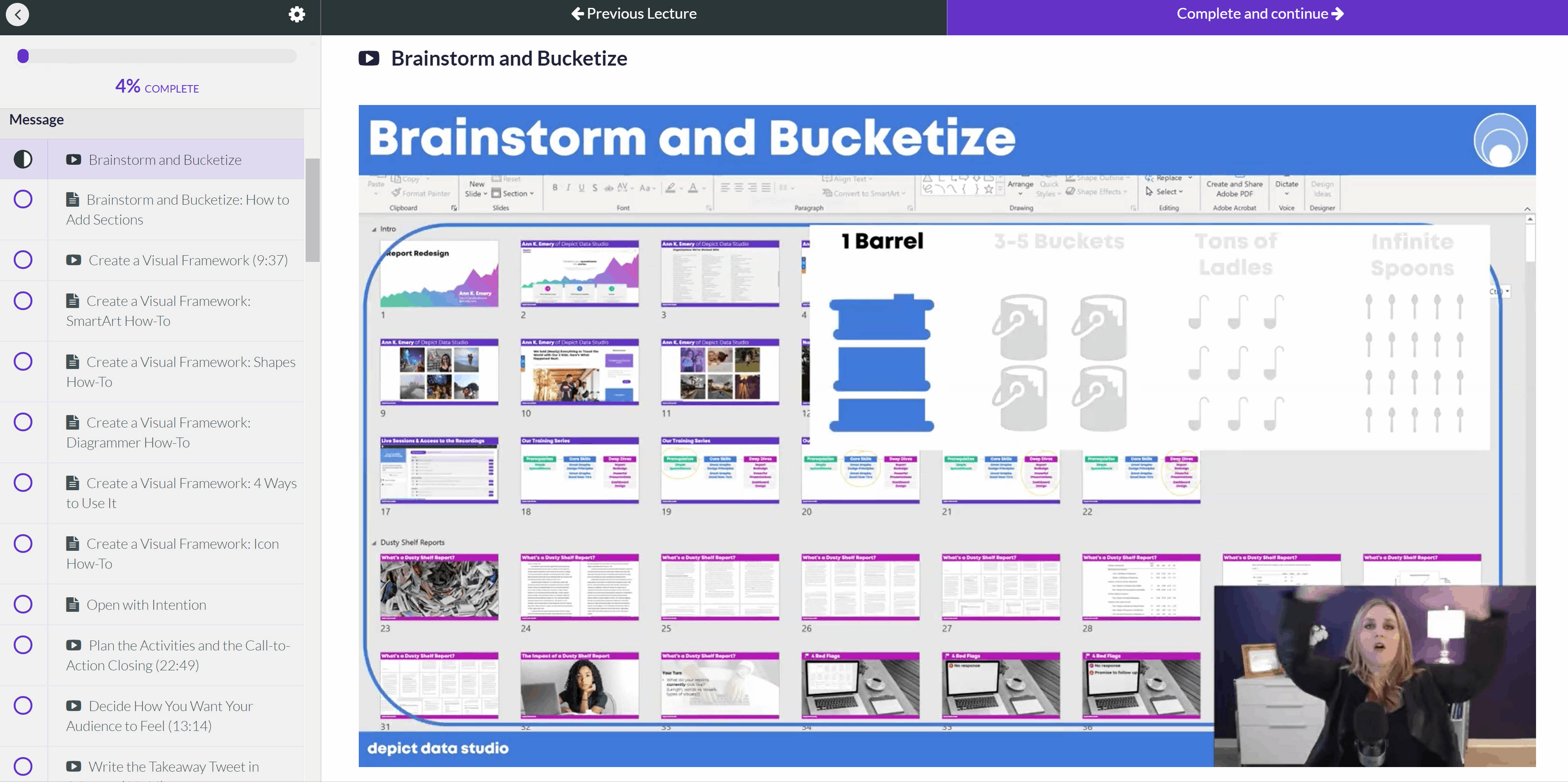 Design

(16 lessons, 2 hr. 54 min.)
In Design, you'll apply your brand colors, fonts, photographs, and icons; you'll create color-coded divider slides; and follow my checklist of 15+ Ideas for visuals to ensure that every slide has a powerful visual.
Sample activities:
Brand with Custom Colors: Locate your color codes. Set up your Theme Colors. Post a screenshot here.
Brand with Custom Fonts: Locate your official fonts. Install custom fonts if needed. Set up your Theme Fonts. Post a screenshot here.
Brand with Photos: Find out if your organization has custom photos. Or, collect stock photos. Post a screenshot here.
Brand with Icons: Find out if your organization has custom icons or other visuals. Or, collect stock icons. Post a screenshot here.
Match the Aspect Ratio to the Screen/Page: Time permitting: Match the aspect ratio to the screen or page. Time crunched: Just use widescreen for everything. Post a screenshot here.
Match the Background Color to the Room Lighting: Time permitting: Match the background color to the room lighting. Time crunched: Just use dark text against a white background for everything. Post a screenshot here.
Create Color-Coded Divider Slides: Create one of the four types of Divider Slides. Post a screenshot here.
Set Up the Slide Master: Tweak your organization's existing Slide Master. Or, create your own Slide Master to save time. Post a screenshot here.
Aim for 1+ Visual Per Slide: Open a recent slidedeck. How many slides had visuals? Post your numbers here (e.g., 3 of 8 slides had visuals).
15 Ideas for Body Slides: Open a recent slidedeck. How many different types of visuals did you use? My challenge for you: Double that number in your next slideshow!
Bullet Points into Graphs and Photos: Open a text-heavy slide. Add one of the visuals from the checklist.
Here's an excerpt of the checklist you'll use to banish bullet points from your slides.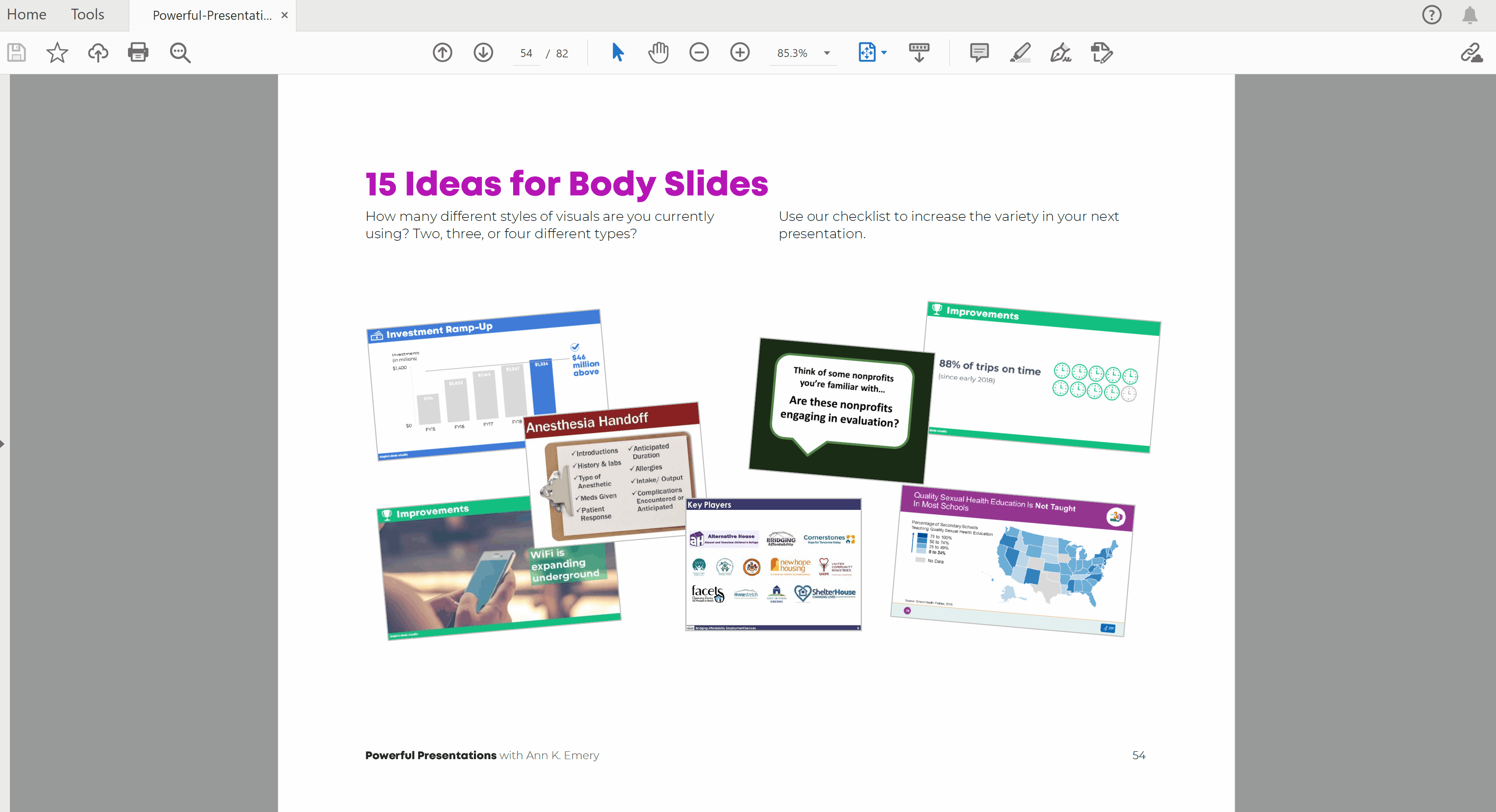 Delivery

(32 lessons, 4 hr. 11 min.)
Finally, in Delivery, you'll storyboard your dense graphs and ensure that your tech set-up and public speaking skills are top-notch.
Sample activities:
Storyboarding: Choose a complicated slide from your presentation. Break up the content over multiple slides (to match your speaking points).
Speaking In-Person and On Camera: Apply what you've learned about microphones, webcams, eye contact, lighting, speakers, backgrounds, hand gestures, energy, ease, and reducing filler words.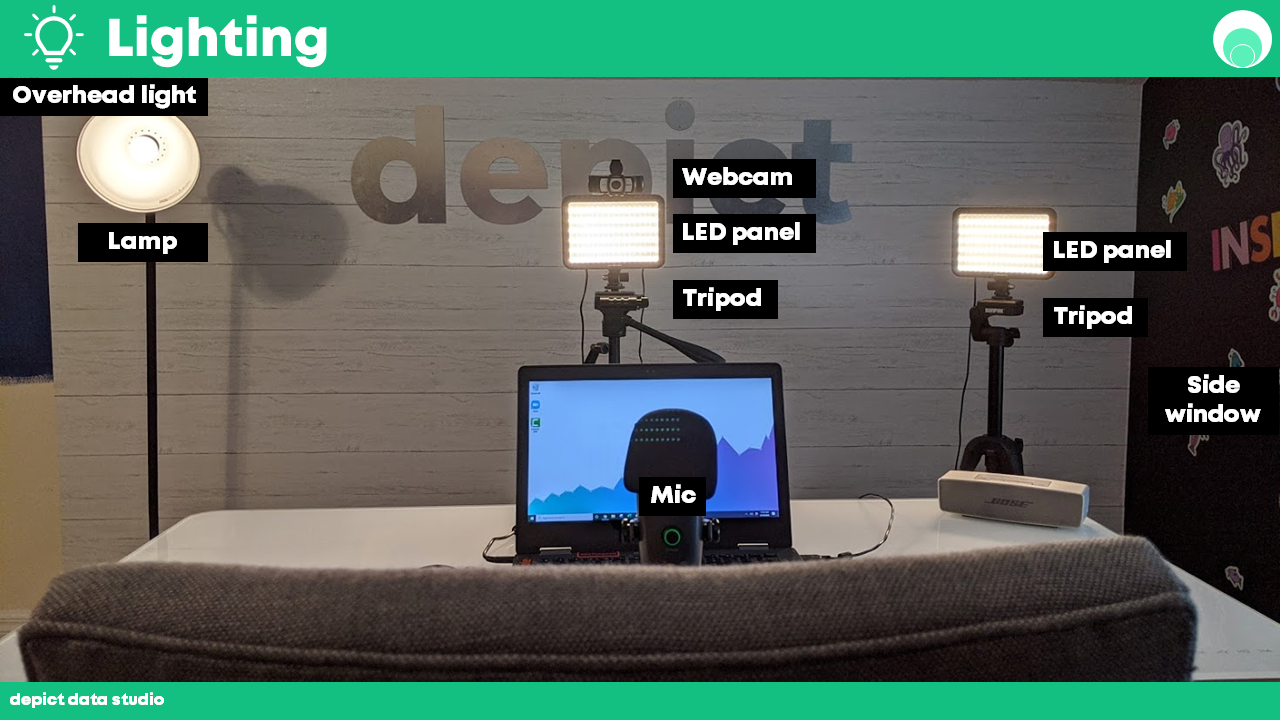 "Your Turn" Activities After Every Lesson
You'll learn a little by watching lessons... but you'll learn a lot by actively applying what you've learned to your own projects.
After every lesson, you'll be prompted to post your own work. This is a great opportunity to get the instructor's feedback and learn from colleagues from similar industries.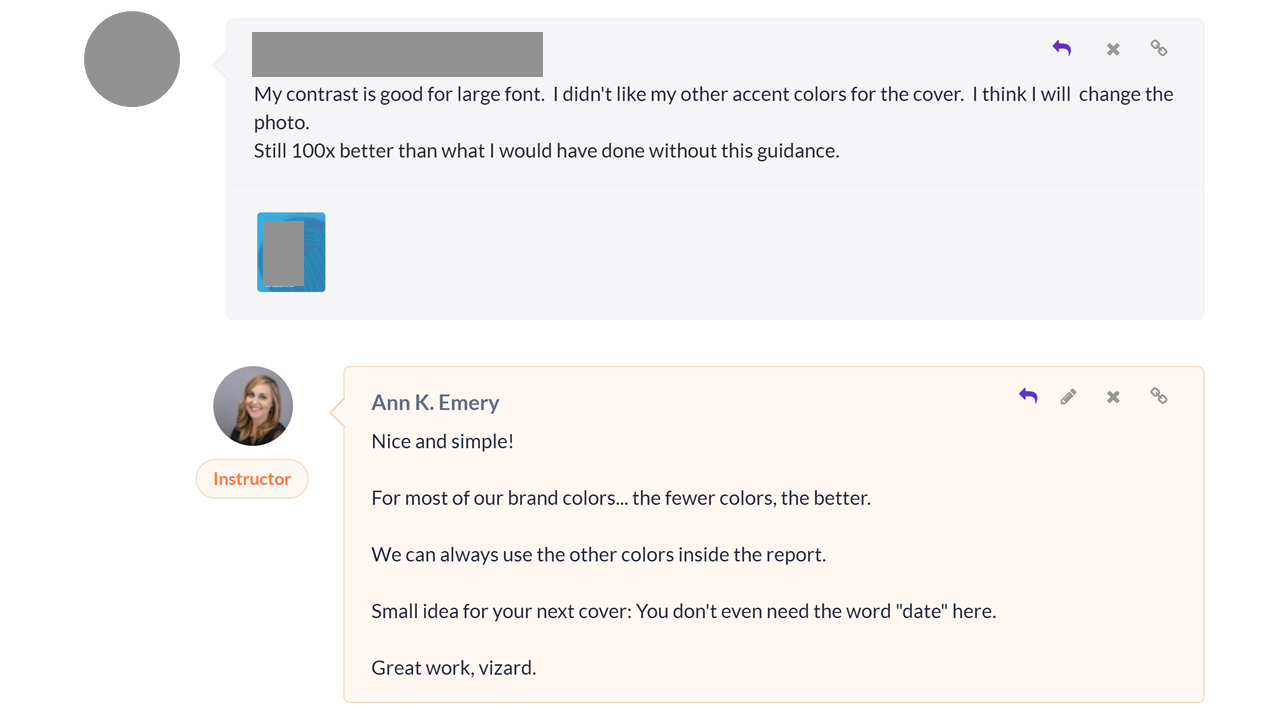 Want me to review your draft slides? Have a how-to tech question? Submit your drafts, screenshots, and questions to Office Hours and I'll livestream my answers nearly every week.
Sample topics addressed during Office Hours:
"How would you transform this dense table--3 years' of data for a dozen different types of cars--into a graph or two for a slideshow?"
"I'm interested to know your process for transferring a chart from Excel into PowerPoint or Word. Everything I have tried results in a blurry image."
"For someone that is starting in data viz in Evaluation (as in, has less than a year in) and hopes to be self-employed really really really bad, do you think hiring a business coach is a good idea to start? How did know you had enough data viz experience in order to be self-employed?"
"How do you make bump charts in Excel?"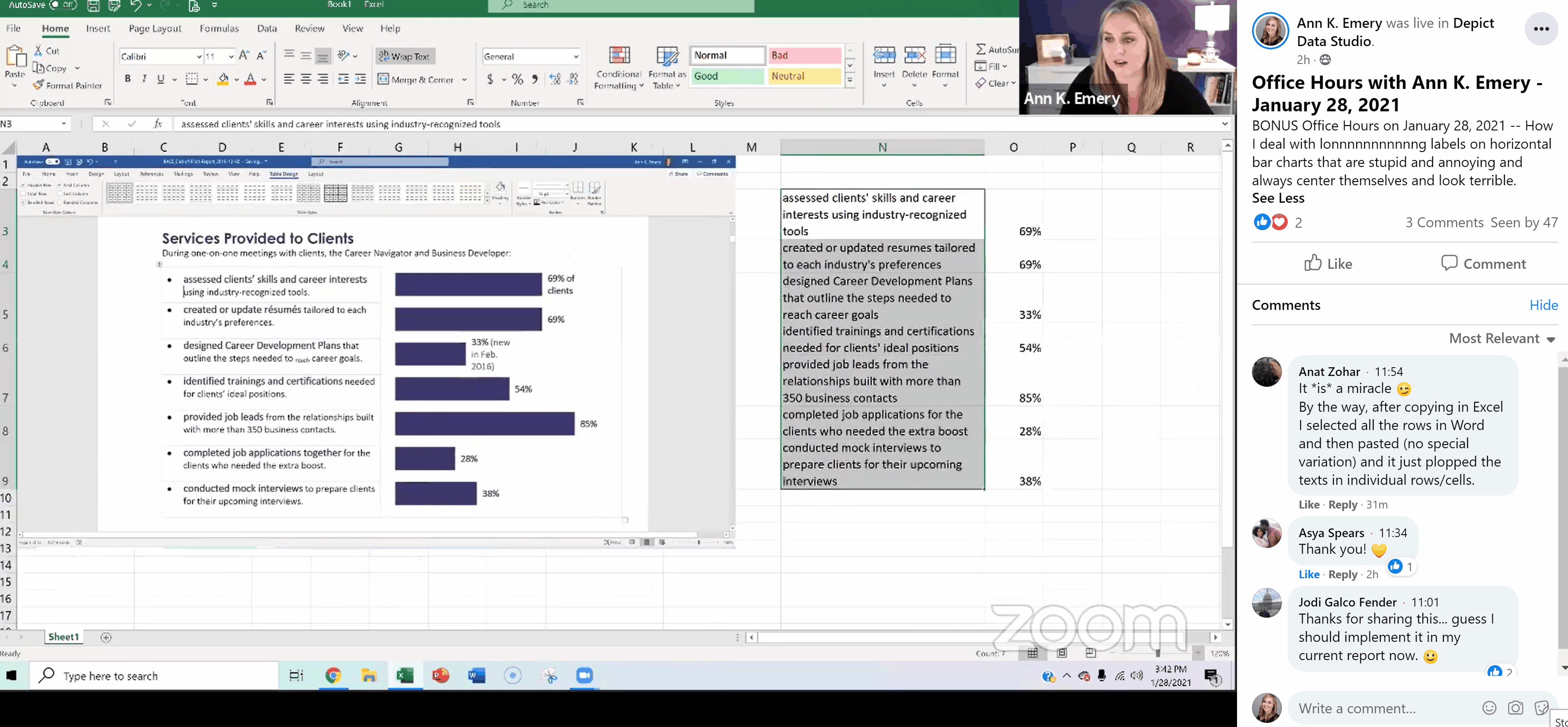 Guest Speakers in Office Hours
We invite guest experts to speak with us during Office Hours. We've heard from:
Elizabeth Grim about Connecticut's COVID-19 response
Ione Farrar about Tennessee's COVID-19 response
Brenna Butler about user experience
Jane Zhang about freelancing in dataviz
Chris Lysy about using data for social action
Sara Vaca about visualizing qualitative data
Jason Melchi on designing dataviz for users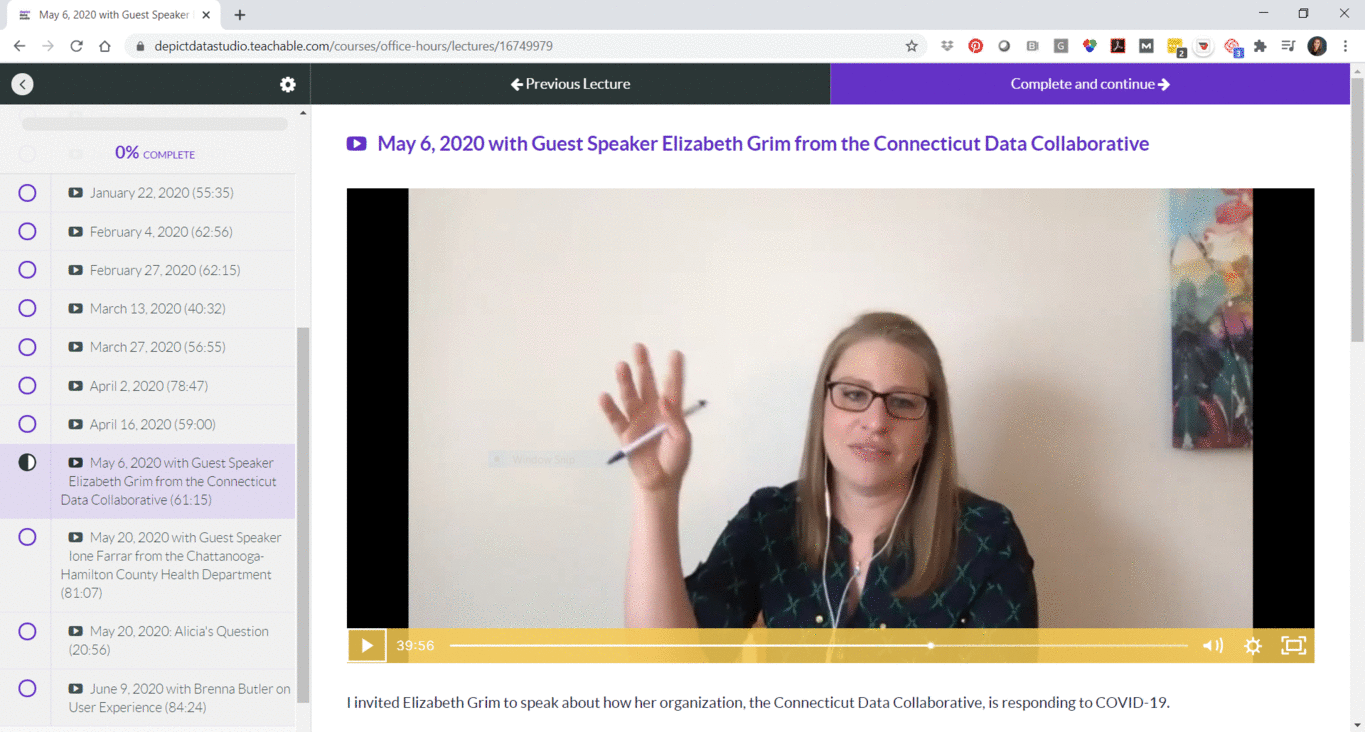 We'll also hold six live sessions--spaced out between February and July 2021--just for participants in this cohort.

Orientation: You'll meet colleagues and take your initial self-assessment.
Heather Sager on Enhancing Your Presentations with Engaging Delivery Skills. Words matter, but how you say your words (and what you communicate non verbally) tell a bigger story to your audience. In this session, speaking coach

Heather

Sager

will share four essentials for elevating your delivery skills so you stand out in your next presentation.
Case Studies: We'll talk through two real-life case studies where we've needed to design both slidedocs and slidedecks for projects.
Your Tech Set-Up: You'll get a tour of the four different sets I use on my home recording studio. Then, we'll adjust your microphone, camera, and lighting to ensure that you look and feel your best while presenting virtually.
Your Projects. We'll take your slides, handouts, and reports to the next level.
Graduation Ceremony: You'll bring your transformed slidedecks to share with colleagues. Let's celebrate your wins!
The sessions will be recorded in case you can't make it live.
Powerful Presentations Ebook
You'll get a license for our 80-page ebook, which includes all of our presentations checklists and cheat sheets. We used to sell our ebooks separately for $40, but now they're exclusively available to participants in our Full Courses.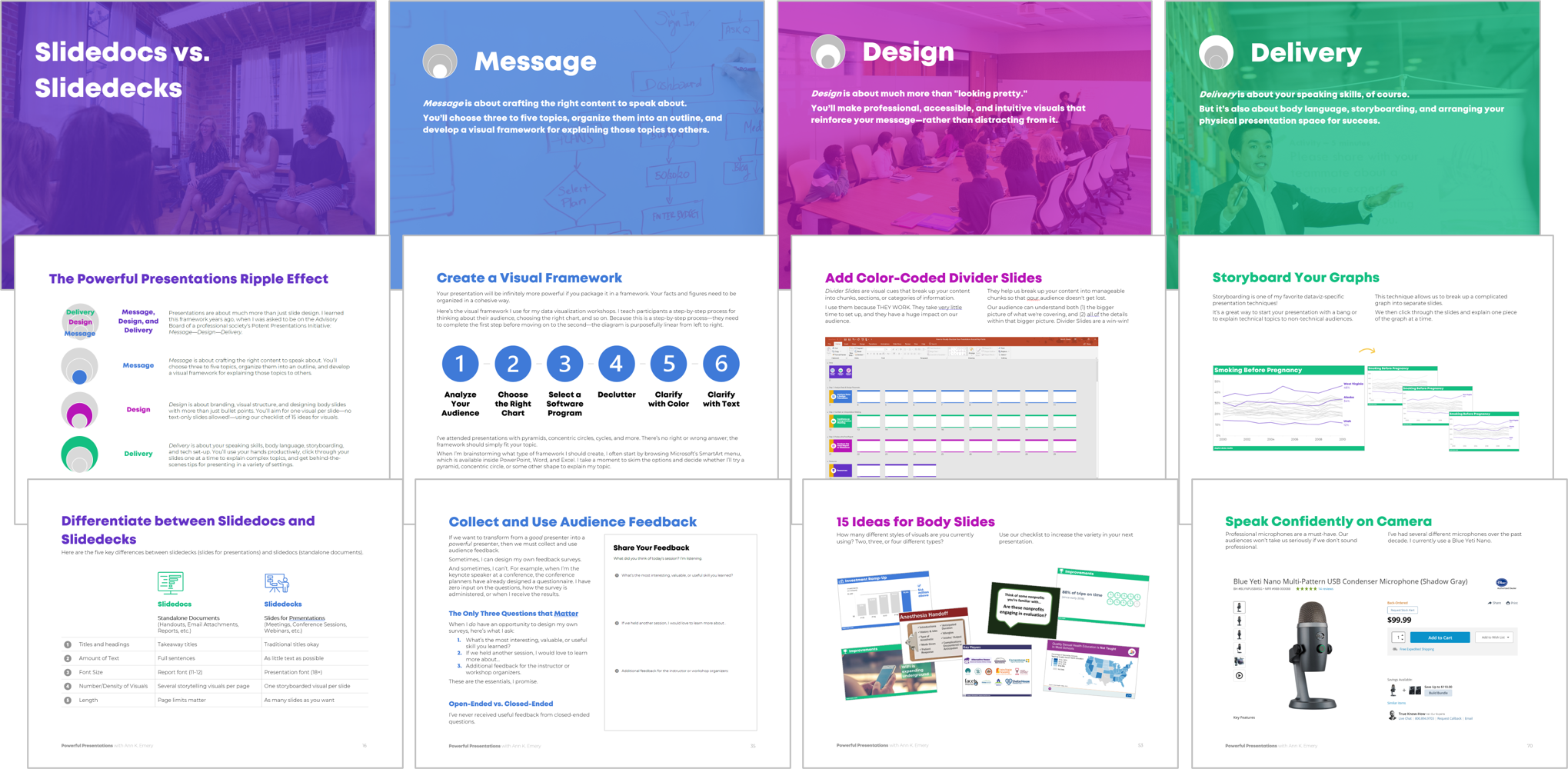 Private Data Vizards Community
You'll be invited to join our private community, which is only open to people taking Full Courses with us. This is a great place to connect with colleagues, post drafts, get feedback from each other, and watch the streamed Office Hours Q&As.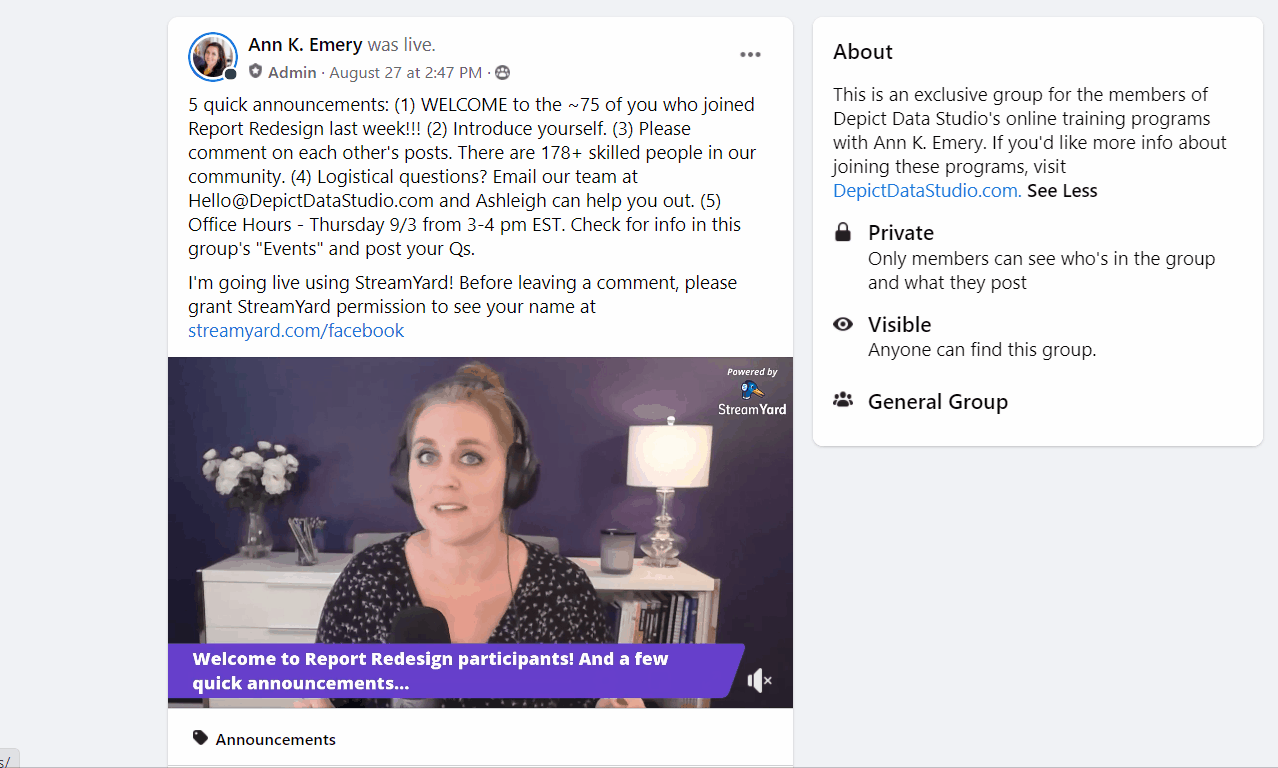 Regular Emails to Cheer You On
I know you're going to skip straight to the juicy magic tricks, but I'm going to email you on Mondays around 11 am EST and pretend like we're working through the course one module at a time.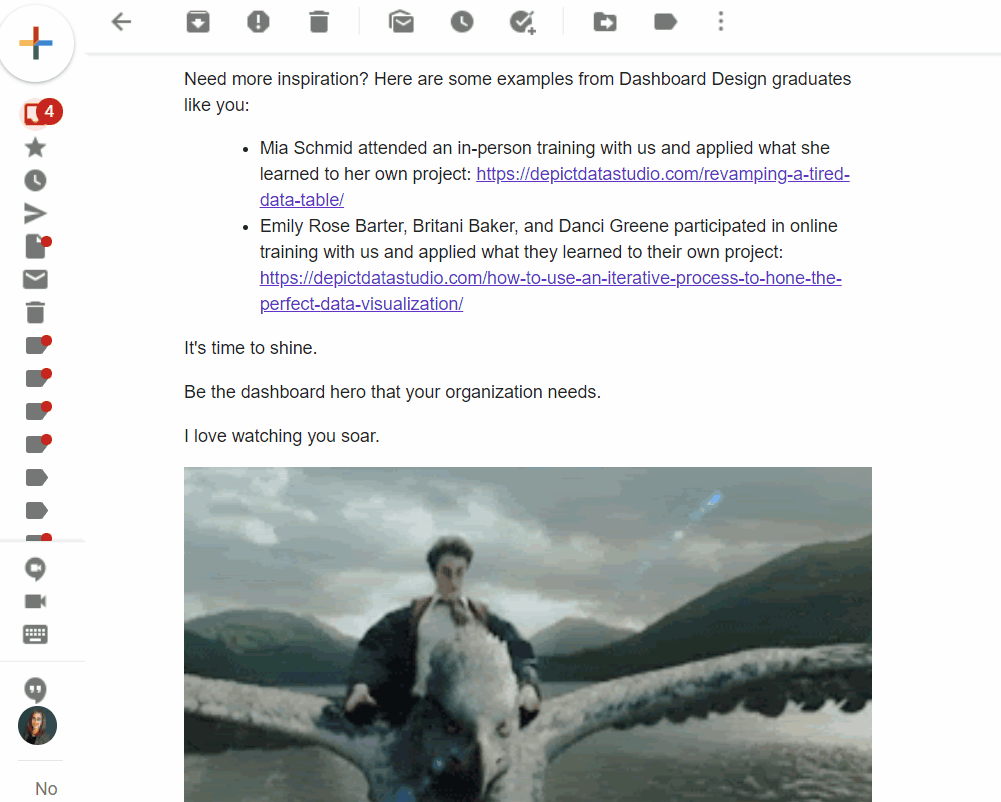 First 25 People
We've also got special Early Bird Bonuses for the earliest registrants.

The first 25 people to register will receive a Swag Bag with a dataviz shirt, stickers, buttons, and magnets. We don't sell the t-shirts separately; they're exclusively available for our Early Birds.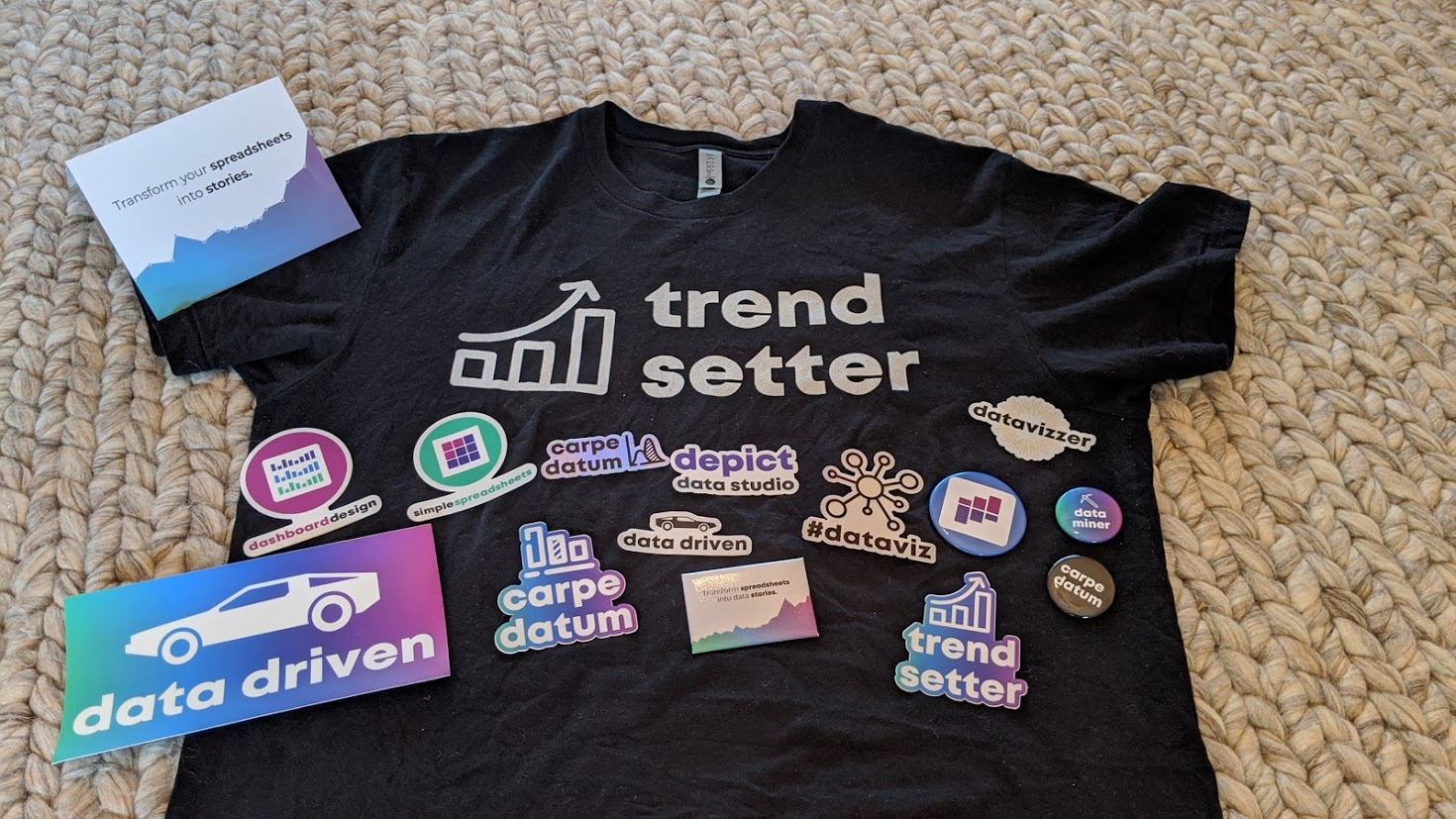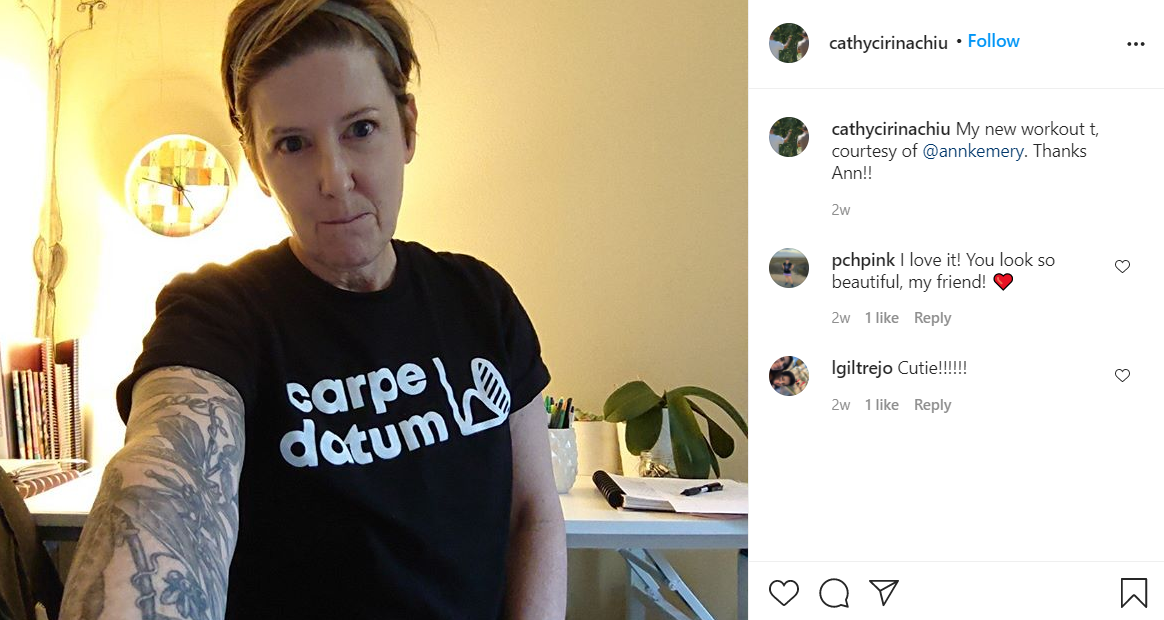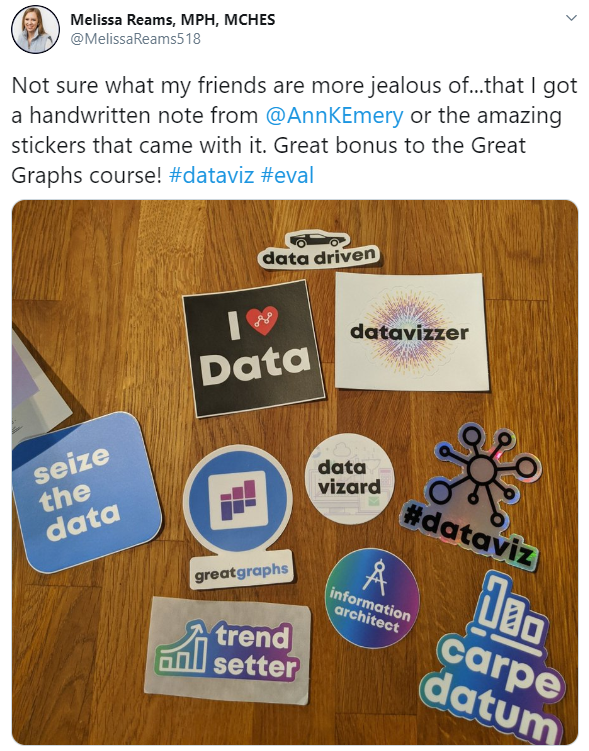 First 10 People
The first 10 people to register will ALSO receive a 1:1 consultation with me about your draft presentation slides. We'll meet over Zoom for 30 minutes and work through your questions together. The feedback will be recorded and posted as a case study inside the course.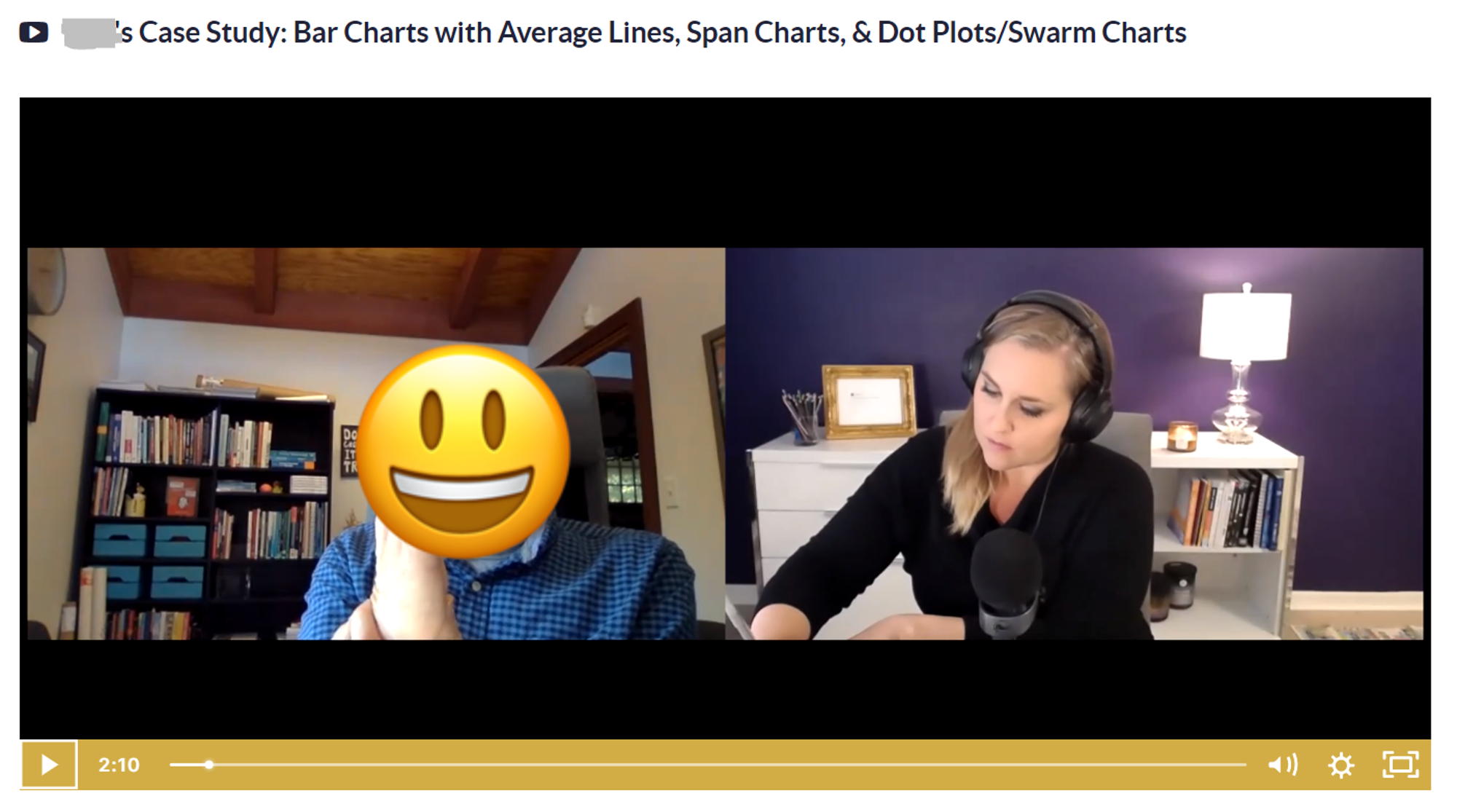 What Participants Are Saying
5,800+ participants from around the globe
have already taken the leap into better reports, slideshows, dashboards, and infographics by participating in our online courses.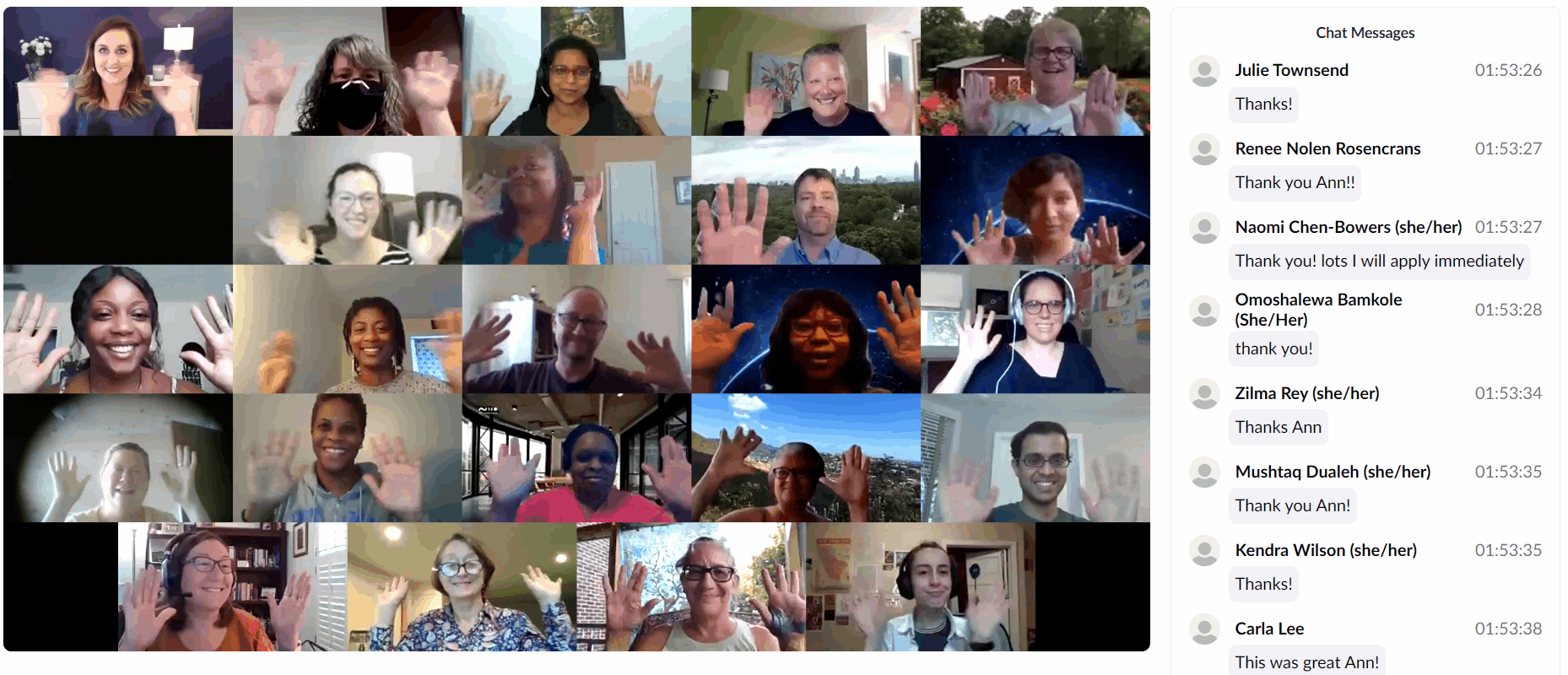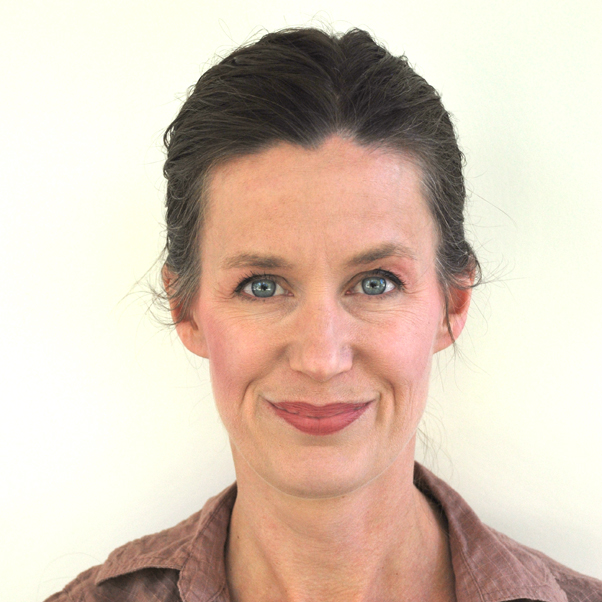 "I registered for the course because although I have advanced graphic design skills, I still thought I could make more effective presentations by working through the course's sequential lessons of message, design and delivery. The course was great!"
- Elizabeth Dove, Professor, University of Montana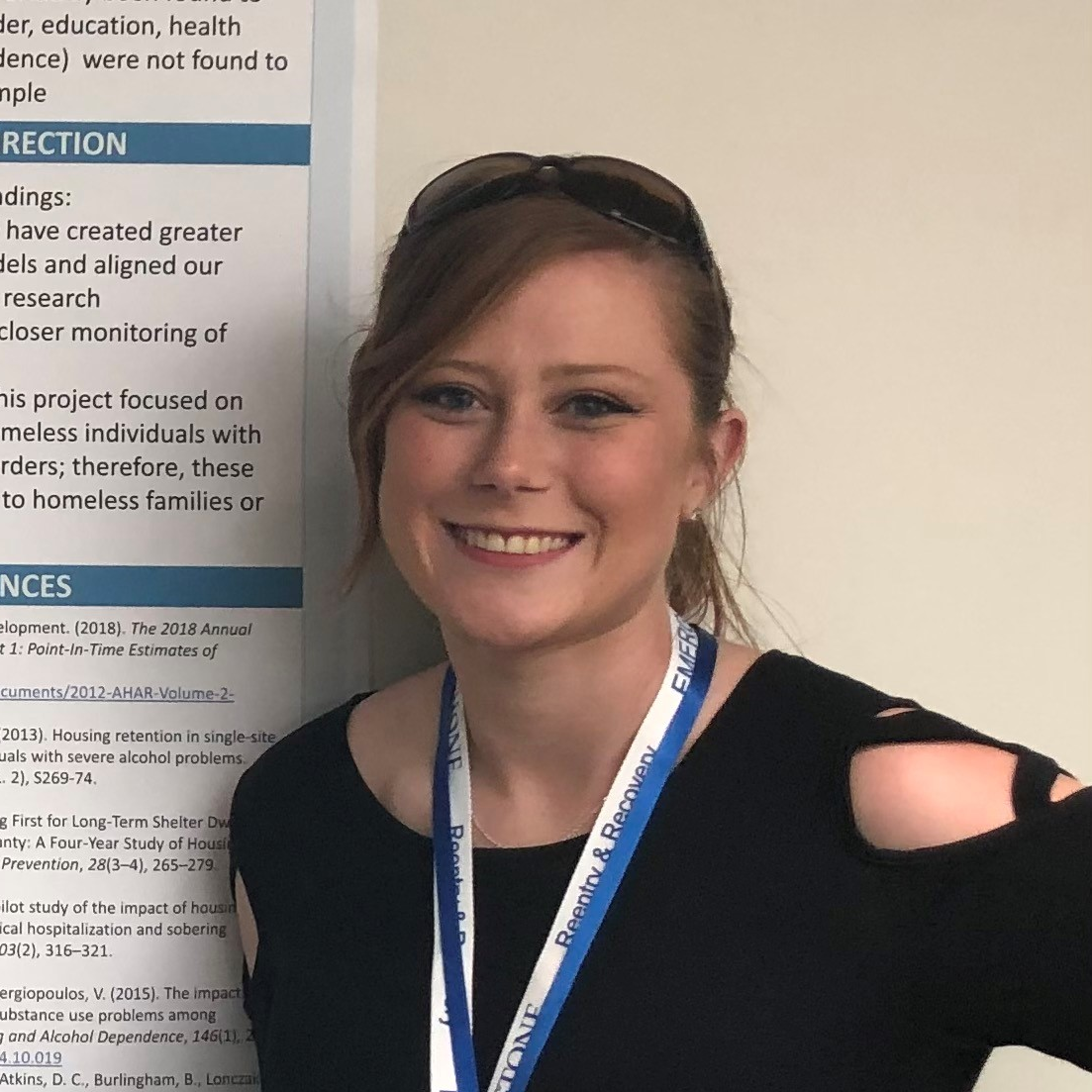 "I first came across Ann's work when our company signed a few of us up for a dashboard webinar. And WOW did she have some great design tips and tricks!
So, with the impending conference season, I signed up for her Powerful Presentations course. I've just finished the Powerful Presentations full length course, and not only have my presentation skills and setup improved, but so have my slides. There are so many great tips and tricks I could highlight, but I will keep it to my three favorites: color coding, increasing readability, and storyboarding.
The best part is, they don't take that much extra time! These are simple changes that take your slidedecks to a new level and allow you to really impress your audience.
- Kelsey Waterson, Evaluator, Centerstone Research Institute

"A client asked me to report the results at their project leader meeting and I used so many of your suggestions in the slidedeck, it was the most impressive PowerPoint I have ever made. But as the meeting progressed, they were running out of time, and the amount of time I had to present went from 10-15 minutes down to about 1.5 minutes. Luckily, I had also created a slidedoc and was able to share that document with the team at least. I have never been so grateful that I had signed up for your class!"
- Kristin Wright

"I really appreciated all of the good ideas. I'm just not creative enough on my own to think about all of the possibilities!"
- Participant in a recent Powerful Presentations training

"How to storyboard slides [was so valuable]! I love that it can help tell the story while you are walking through data with your audience."
- Participant in a recent Powerful Presentations training

"Presentation frameworks and storyboarding [were helpful] and I appreciated the very tangible pointers (e.g. types of visuals to incorporate in slides, cover slides)."
- Participant in a recent Powerful Presentations training
Frequently Asked Questions
How long do I have access to the course?
Indefinitely.
Can't I just find this information on the internet or in books?!
No. I've given workshops and webinars on Powerful Presentations, but you won't find these techniques in books, blog posts, or YouTube lessons.
I know you're a perfectionist and always update your courses.
Yes, and you'll receive all future updates and additions to this course.
What if I'm unhappy with the course?
Contact us in the first 30 days and we will give you a no-questions-asked full refund.
Do you offer group rates?
Yes, we have group rates and group bonuses available. Email us at
[email protected]
to register your team.


Your Instructor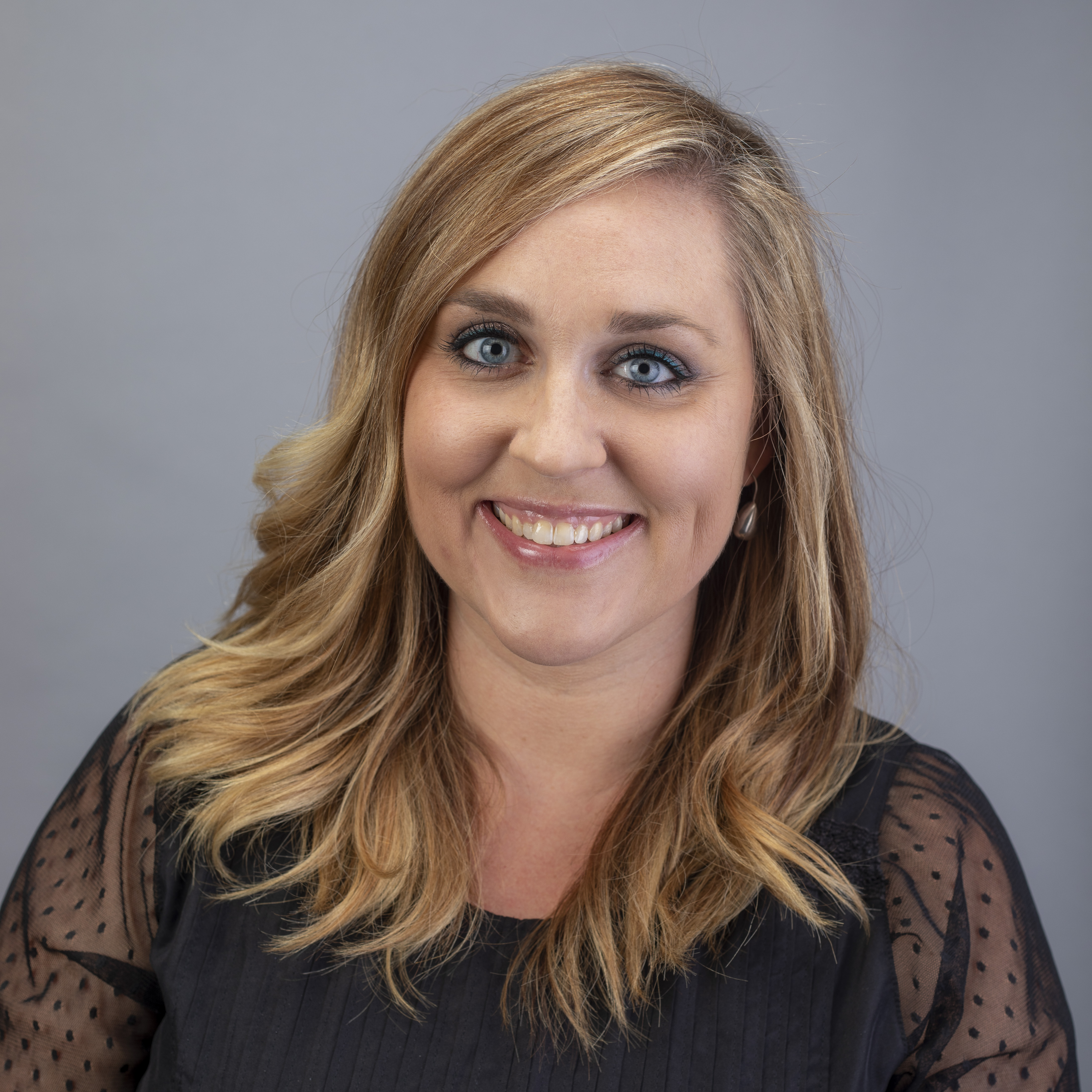 Ann K. Emery is an internationally-acclaimed speaker who equips organizations to get their data out of dusty spreadsheets and into real-world conversations.
Each year, she delivers over 100 keynotes, workshops, and webinars with the aim of equipping organizations to visualize data more effectively.
She has been invited to speak in 30 states and 10 countries; 6,000 people have enrolled in her online training academy; and she has consulted to 200 organizations, including the United Nations, Centers for Disease Control, and Harvard University.
She earned a Bachelor's degree from the University of Virginia and a Master's degree from George Mason University.
After traveling full-time as a digital nomad, Ann now resides in Florida along with her husband and three children.