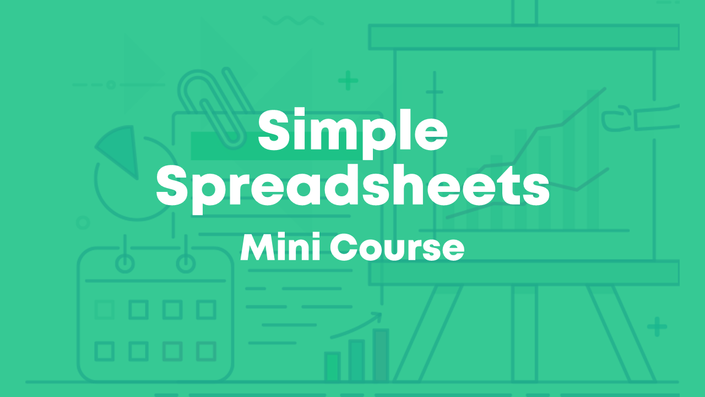 Simple Spreadsheets (Mini Course)
The Absolute Beginner's Guide to Pivot Tables
Ever feel like you're swimming upstream in data?
Need to make sense of spreadsheets, but not sure where to start?
Have a gut feeling that you're not getting the most out of your data?
Spreadsheets aren't just for statisticians, accountants, and economists. These days, most of us are using spreadsheets like Microsoft Excel, Google Sheets, or Apple Numbers for all types of projects at our jobs. Spreadsheets are massively powerful tools, and chances are, no matter what you're working on, there's a faster and easier way to get it done.
In this course, I'll share my favorite techniques for saving your precious time and energy. We'll cover beginner-level spreadsheet skills.
You'll be on your way from spreadsheet stress to superstardom in no time.

What's included in this Mini Course?
50 fast video lessons that you can watch anytime (the equivalent of my half-day Simple Spreadsheets workshop)
Spreadsheets to download so you can follow along
Discussion boards to ask questions and post your own work
Weekly emails to cheer you on
Lifetime access so you don't feel rushed
Examples from a variety of industries (public health, youth development, education, juvenile justice, museums, and more)
50 Fast Video Lessons
You'll get instant access to 50 lessons--the equivalent of a half-day training. Lessons are intentionally short (just a few minutes each) so you can watch a lesson while you eat lunch.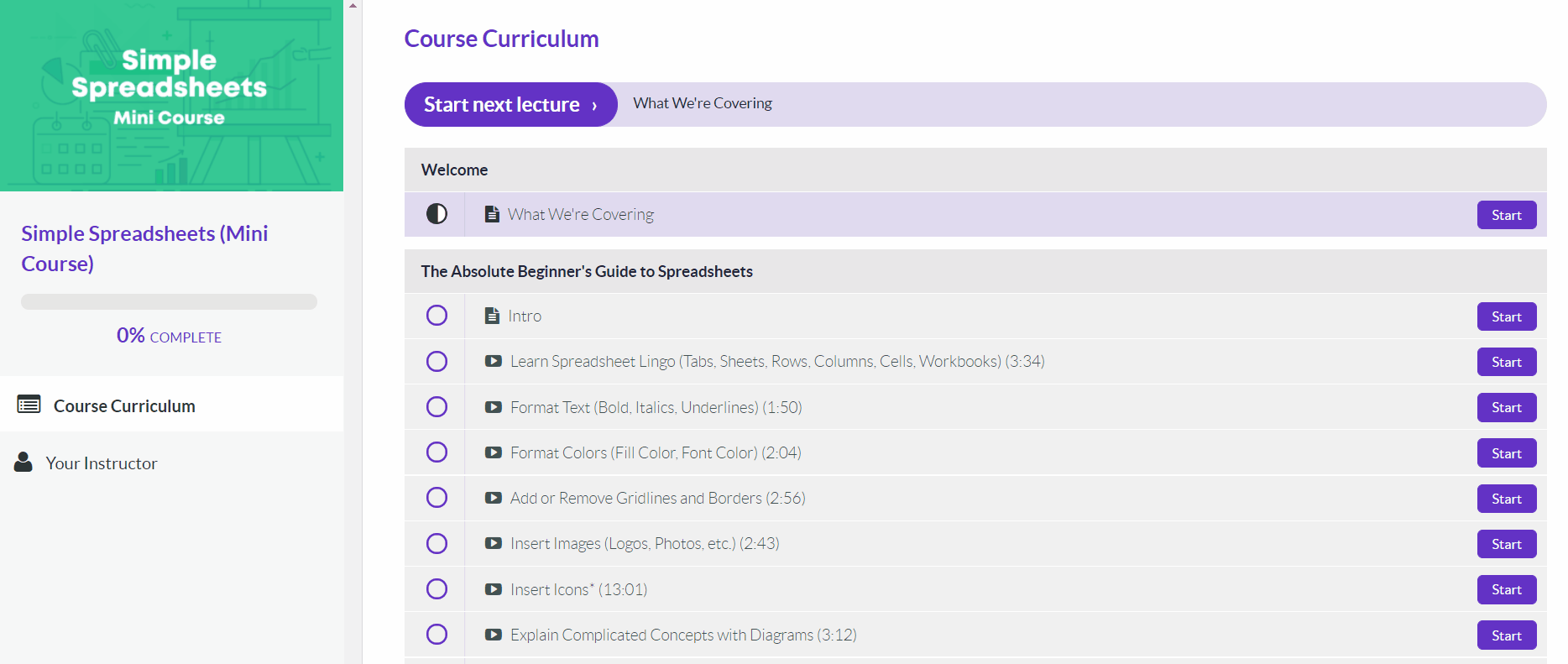 Weekly Emails to Cheer You On
I know you're going to skip straight to the juicy spreadsheet tricks, but I'm going to email you on Mondays around 11 am EST and pretend like we're working through the course one module at a time.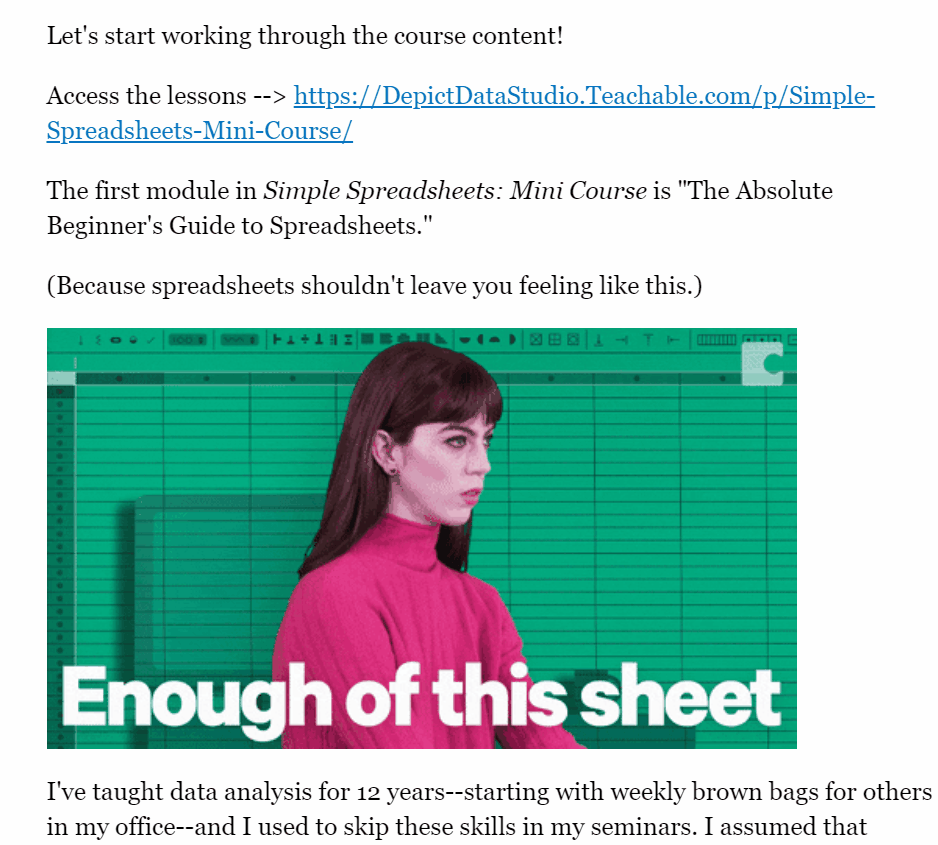 Your Instructor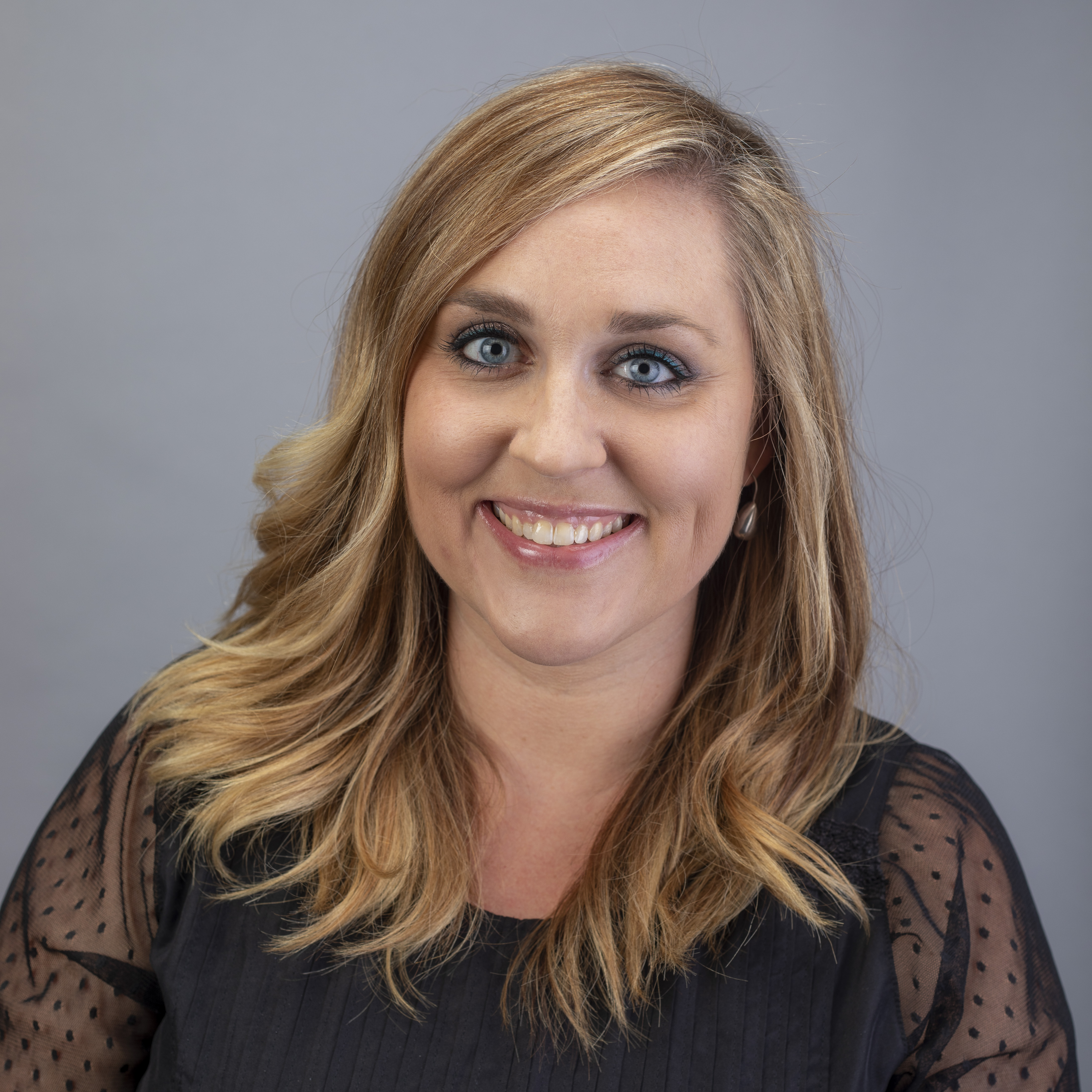 Ann K. Emery is an internationally-acclaimed speaker who equips organizations to get their data out of dusty spreadsheets and into real-world conversations.
Each year, she delivers over 100 keynotes, workshops, and webinars with the aim of equipping organizations to visualize data more effectively.
She has been invited to speak in 30 states and 10 countries; 5,400 people have enrolled in her online training academy; and she has consulted to 200 organizations, including the United Nations, Centers for Disease Control, and Harvard University.
She earned a Bachelor's degree from the University of Virginia and a Master's degree from George Mason University.
After traveling full-time as a digital nomad, Ann now resides in Florida along with her husband and three children.

4,800+ participants from around the globe
have already taken the leap into better reports, slideshows, dashboards, and infographics through our online courses.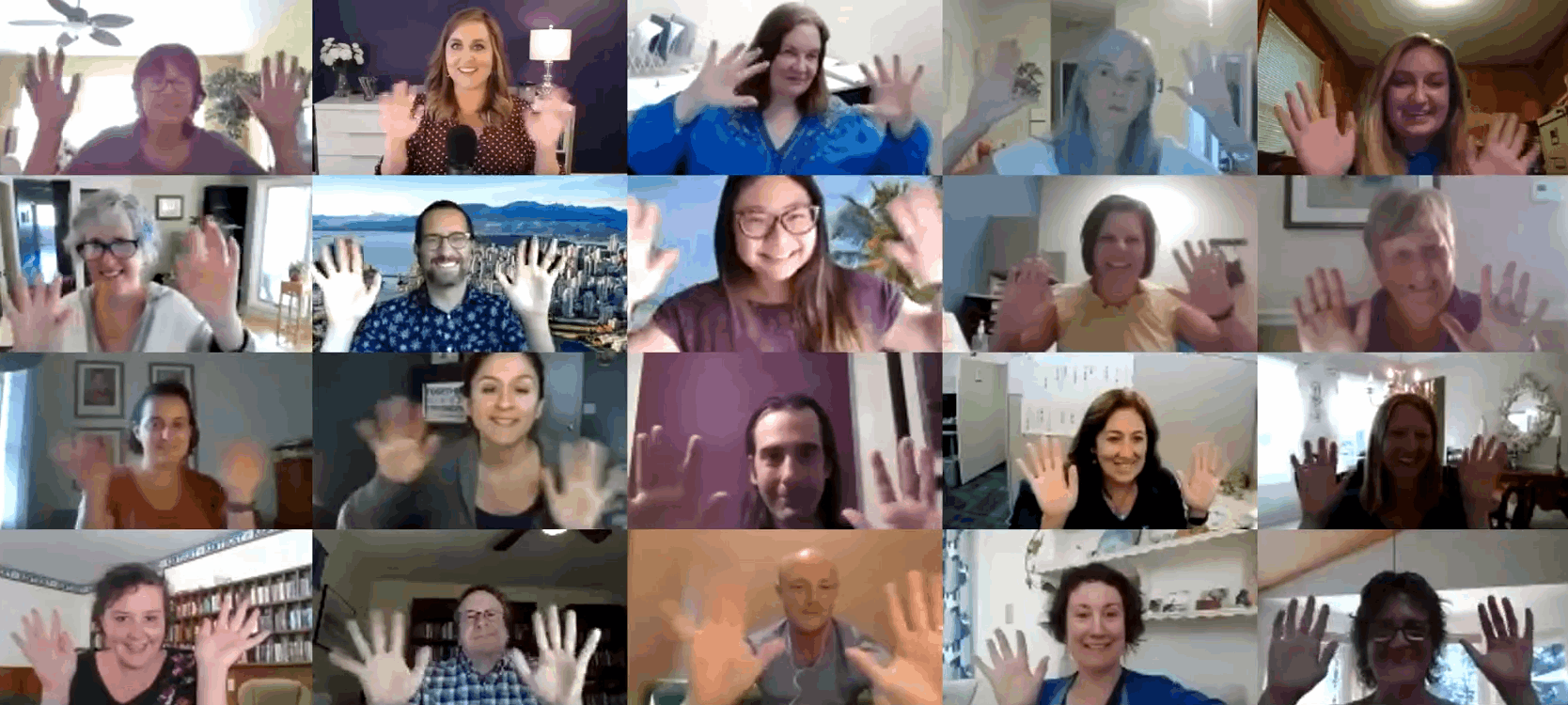 "When I signed up for this course, I wasn't sure if the challenge level was right… It's just "Simple Spreadsheets" after all. Having completed the course now, challenge is the wrong measure. Instead, this is a chance to fill in all the little pieces that can make your work with spreadsheets more efficient and effective. The first half of the course gave me a number of strategic tips and connections among Excel's many tools that I'll be sure to use in my regular work flows. The second half of the course gives a nice overview of pivot tables for non-CPAs — how use them, why to use them, and when to use them. I've heard business people rave about them, but I'd never jumped in until I signed up for Simple Spreadsheets. I'm sure there is much more to learn, but this course provides the foundation to get started.
As with the other Depict Data Studio courses I've taken, Ann's creative synthesis of software skills and data analysis principles came together to spark my own thinking about how to do my work more effectively. Her real-world examples from a range of her clients and from her own work as a business owner help to ground the lessons in reality. My experience over the years has been that getting really good at the software you use is more useful than being adequate at a buffet menu of software options. Simple Spreadsheets and Ann Emery's other courses help me to do just that.
- Bob Coulter, Missouri Botanical Garden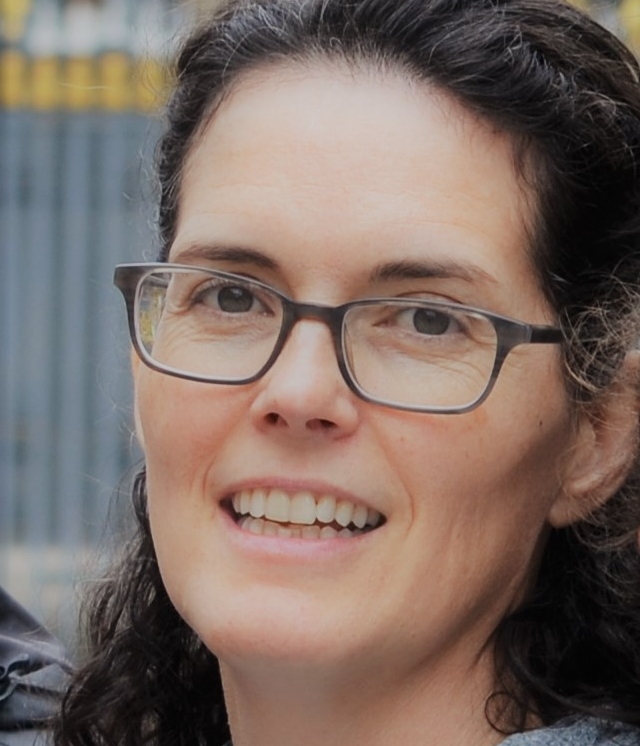 "I signed up for the mini course to learn about Pivot Tables. I've tried watching free videos and articles but never felt very confident using them. Ann's step-by-step approach peppered with real life examples plus helpful tricks and tips has made it easy to implement Pivot Tables in my own projects."
- Teresa Hulleman, Motivate Lab