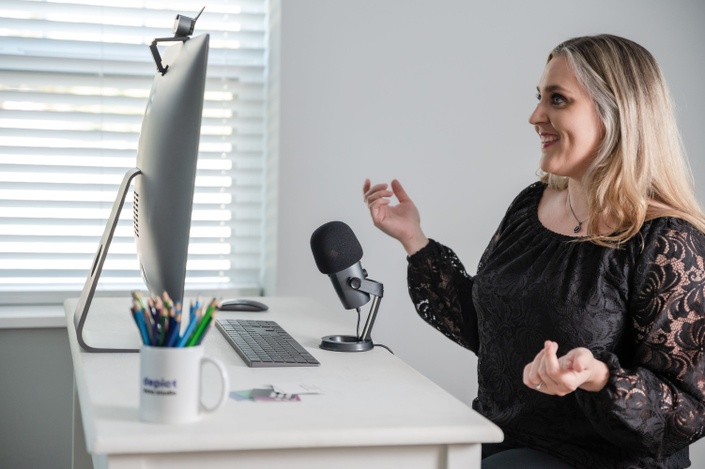 Great Graphs (Mini)
Our Beginner-Level Training on Dataviz Best Practices
Are your takeaway findings getting lost?
Bad graphs can slow down the viewer's comprehension... increase cognitive load... and fail to inform decision-making processes.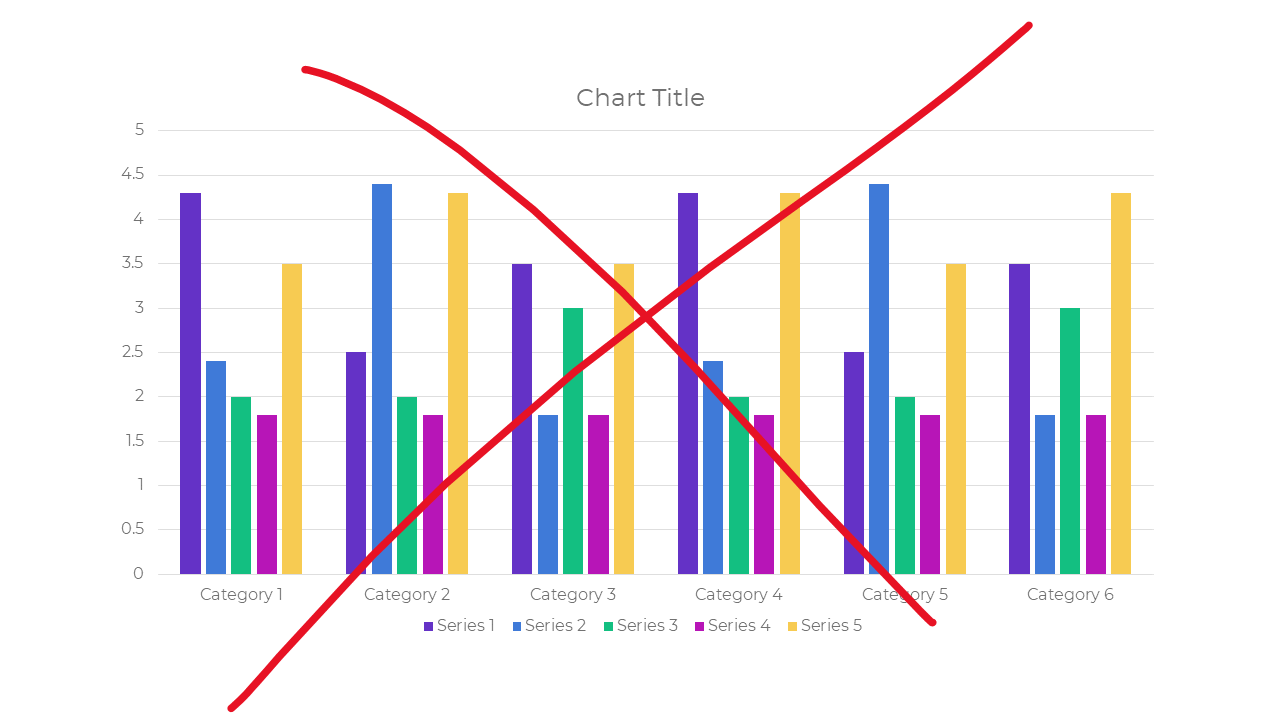 Dusty Shelf Reports aren't inevitable.
With intentional editing, you can design visualizations that inform and inspire.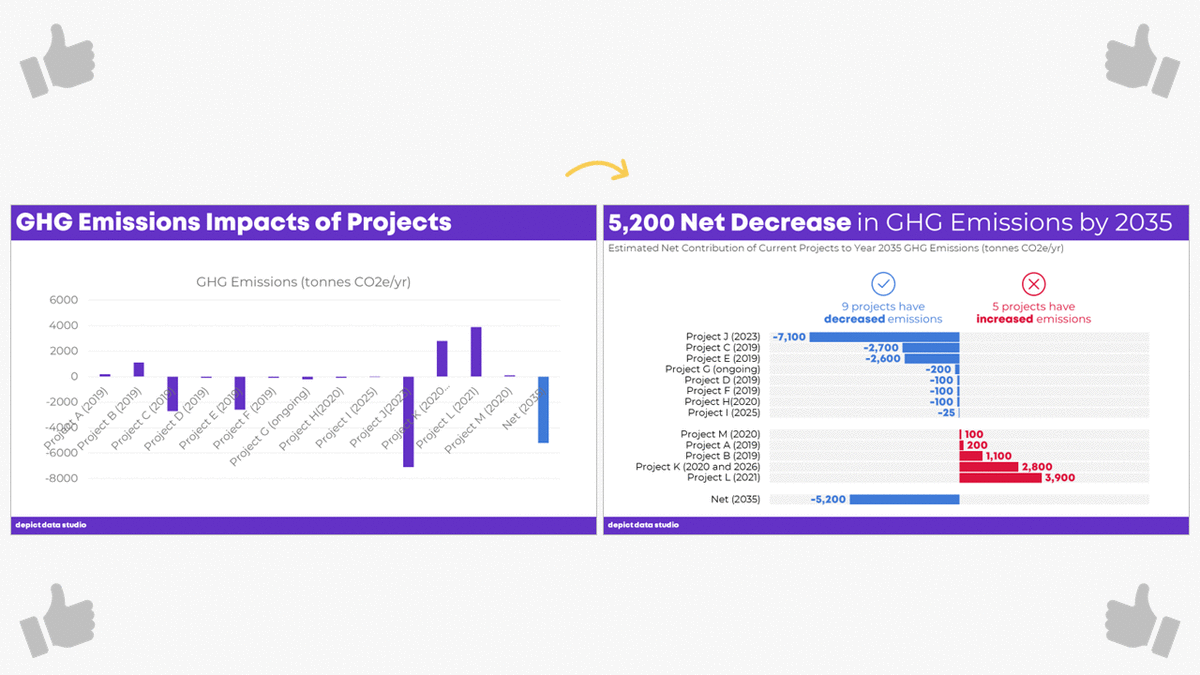 8 video lessons that you can watch anytime
"Your Turn" activities after every lesson so you can submit your assignments and get my feedback
Discussion boards to ask questions
Data Vizards community of fellow participants
Certificates of Completion to help you build your resume
Examples from a variety of industries (public health, foster care, libraries, satisfaction surveys, revenue/expenses budgeting, international development, juvenile justice, museums, and more)
Lifetime access so you don't feel rushed
8 Video Lessons
You'll get instant access to 8 lessons--the equivalent of a half-day training. You can watch these lessons anytime around your own schedule.
Data visualization isn't supposed to feel daunting. We'll walk through a step-by-step design process that you can apply to your own projects.
The Welcome Lesson
5 minutes
In this first lesson, you'll get a preview of our 6-step data visualization design process. Then, you'll choose one graph from your workplace to be revamping during this class.

Step 1: Understand Our Audiences
13 minutes
Next, you'll learn about three styles of graphs: default, traditional, and storytelling. You'll also create both a traditional and storytelling graph from your dataset and submit it here for my feedback.

Step 2: Choose the Right Chart
18 minutes
In this lesson, you'll learn what to watch out for in pie charts, bar charts, and line charts. These are common charts that give us common challenges. After you watch the lesson, you'll edit your own graph based on what you learned and submit it here for my feedback.

Step 3: Select a Software Program
5 minutes
In this lesson, you'll see examples of real projects made from everyday software programs, like Excel, PowerPoint, and Word. You'll also see examples made from InDesign and Tableau. The goal of this lesson is to reassure you that you don't need to become a full-time graphic designer or computer programmer--you can confidently use everyday software to build outstanding graphics.

Step 4: Declutter
11 minutes
It's time to edit! You'll declutter your graphs and then adjust the colors and fonts. After you watch the decluttering lesson, you'll edit your own graph and submit it here for my feedback.
Step 5: Clarify with Color
8 minutes
In this lesson, you'll gain some quick wins for improving the accessibility of your graphs, like adding direct labels. Direct labels are faster to read than legends; they're accessible for people with color vision deficiencies; and they're legible when printed in grayscale. After you watch the video, you'll adjust your own graph's labels and upload it here.

Step 6: Clarify with Text
5 minutes
Finally, you'll gain quick wins for improving the readability of your graph's text. As usual, you'll apply these techniques to your own graph and get my feedback.

Recap & Next Steps
7 minutes
In this final lesson, we'll review all the techniques you learned. I'll also tell you how we can keep in touch as you continue applying your next skills.

Captions on All Videos
By popular request, all our videos have been captioned.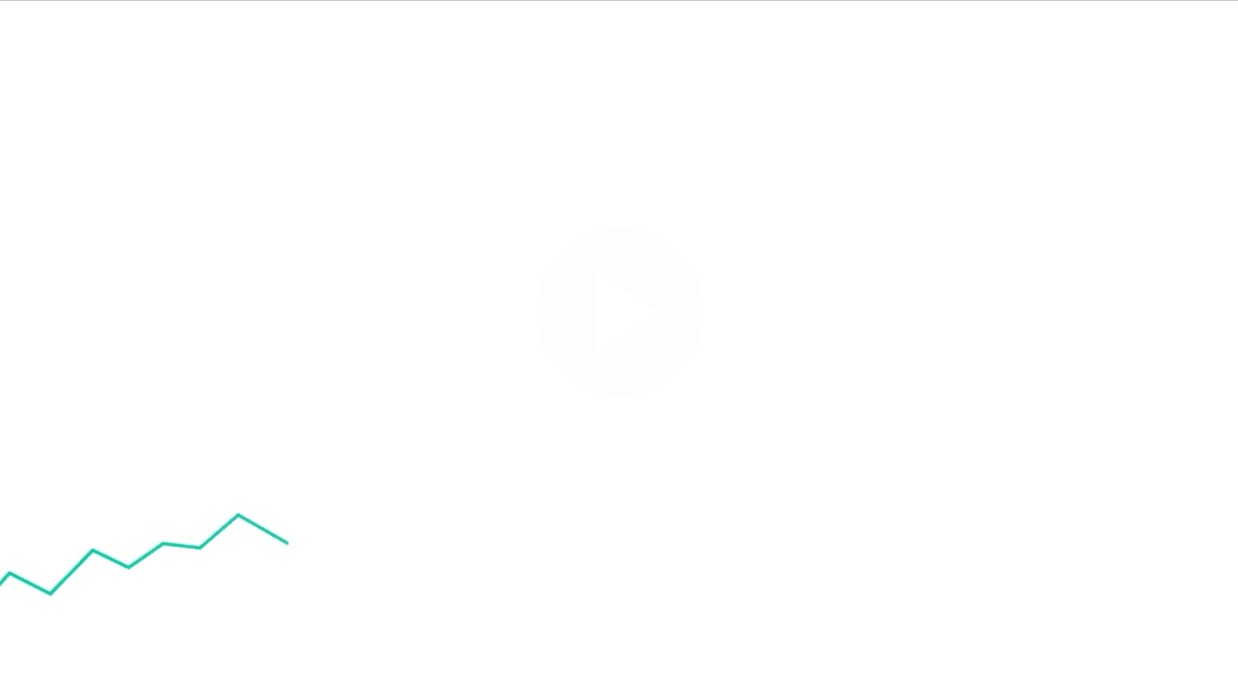 Data Vizards Community
You'll be invited to join our private community on LinkedIn. You can post your own questions and get feedback from me and from your colleagues.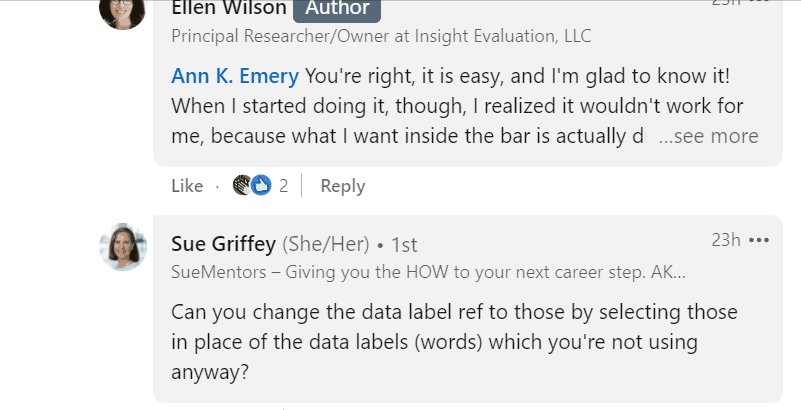 Discussion Boards to Ask Questions
Every lesson includes discussion boards where you can ask questions, comment on the lessons, and share your own tips with the community.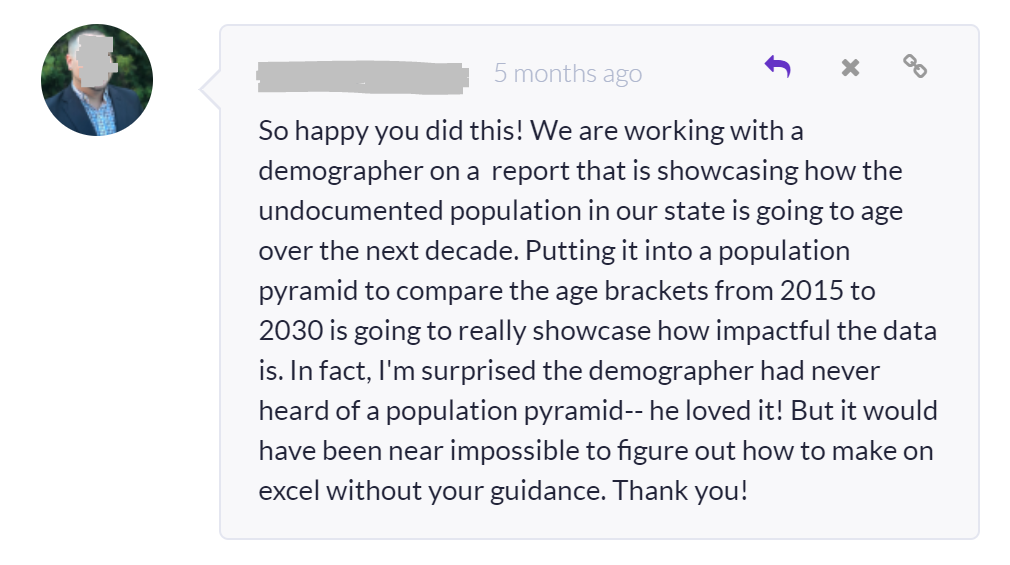 Certificates of Completion
Build your resume or share your certificate on social media.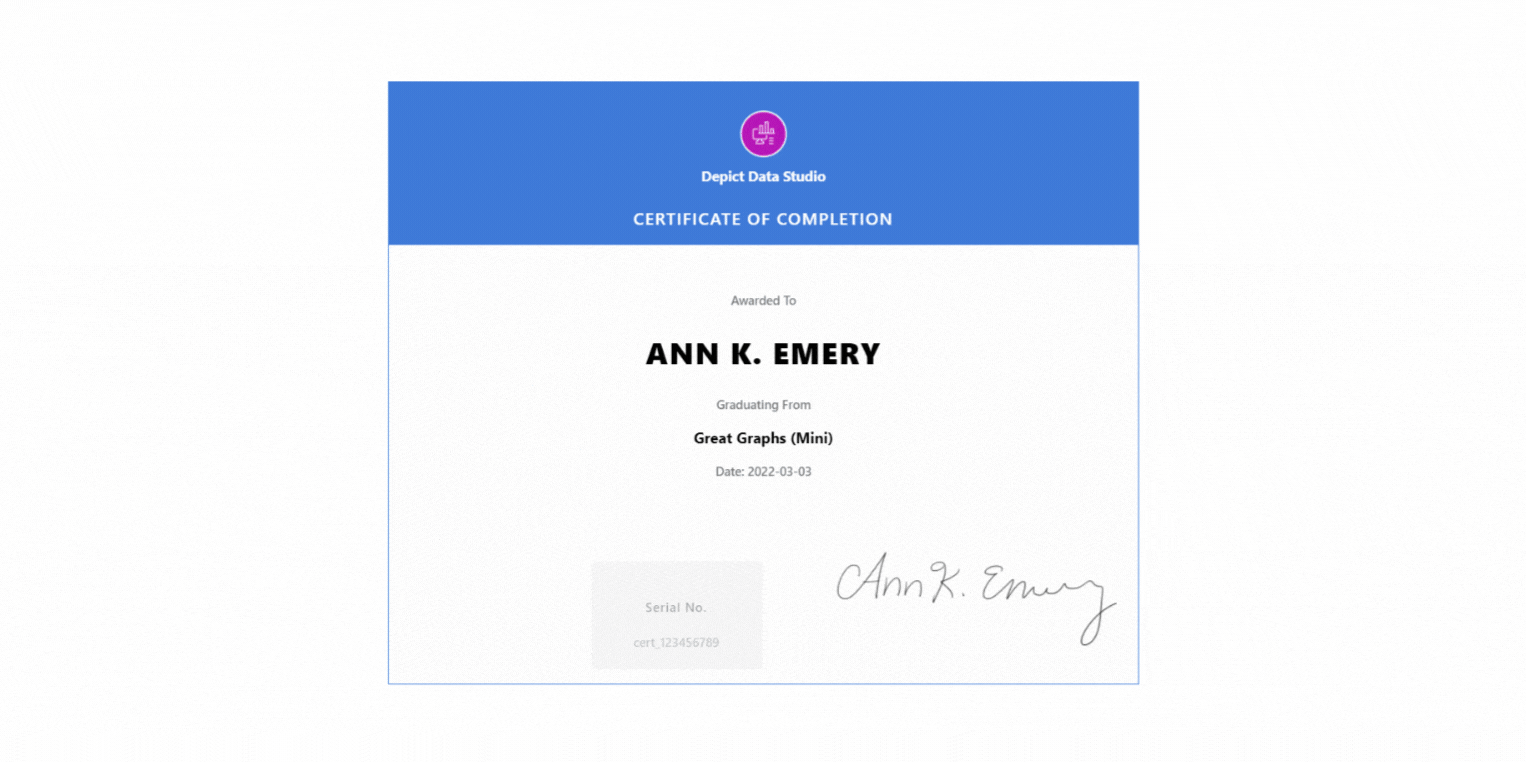 Time Required: A Couple Hours
We offer both Full Courses and Mini Courses.
Full Courses are the equivalent of our multi-day workshops, plus live sessions, Office Hours, and supplemental materials like ebooks and templates.
This Mini Course is similar to a half-day workshop. You'll get quick wins within a couple hours.
This is a beginner-level course. If this is your very first dataviz class, great! You're in the right place.

What Participants Are Saying
6,000+ participants from around the globe have taken our online courses since 2018.
Here's how those researchers, evaluators, scientists, and professors are describing this course.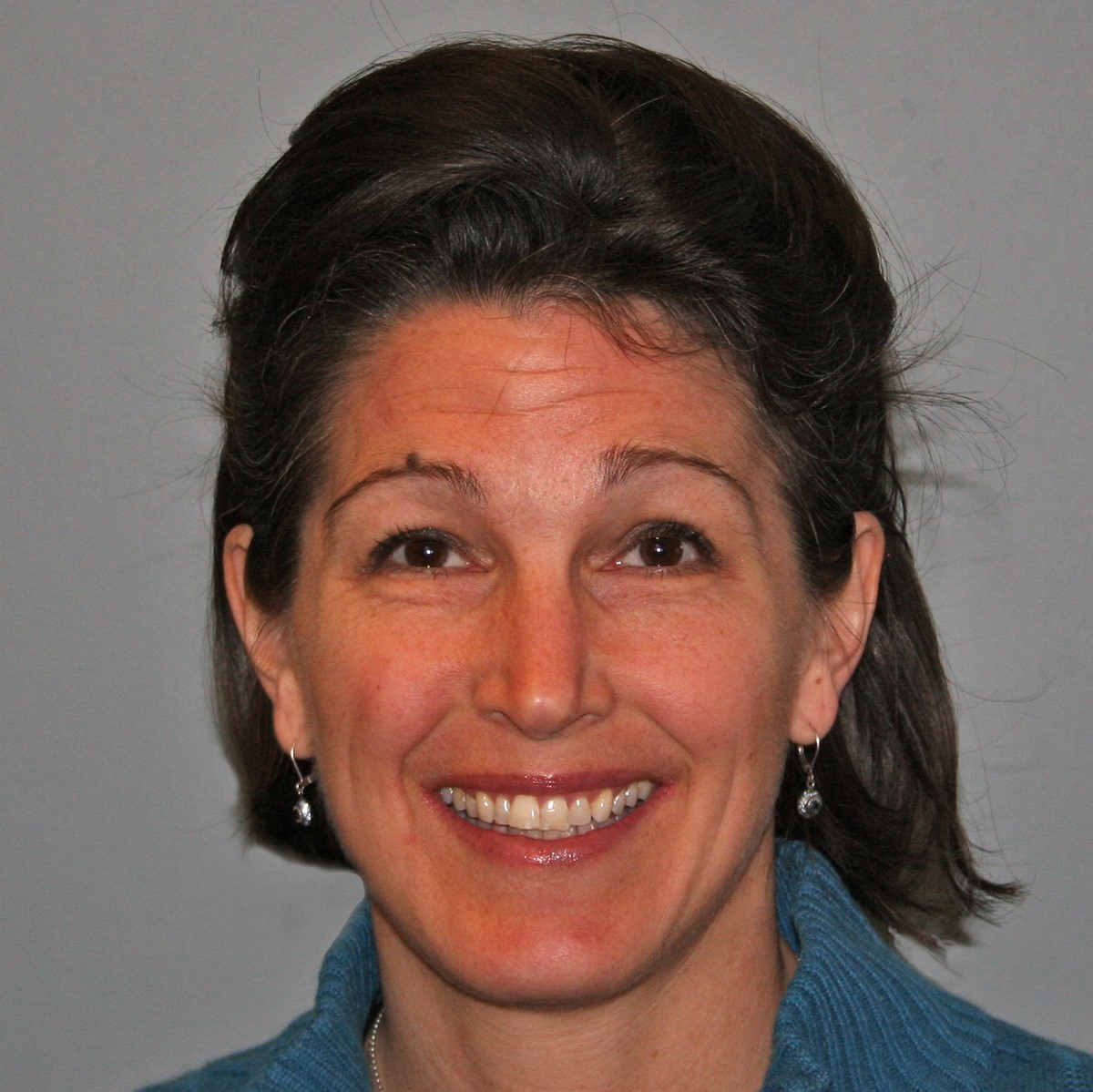 "This was just what I needed to move from thinking about to actualizing more digestible visualizations.
The many, many examples--and explanations for how to do more complex transformations--are soooo helpful!
Having so many examples from scientific, education, non-profit and other fields helped me convince my very smart, detailed-oriented colleagues that more appealing, simpler, less jargon-y, and more understandable visualizations are feasible for presenting statistically and technically dense information, and for academic types of audiences.
Now we are trying things like short headline titles and chart styling methods to more clearly depict all the 'data details'—and the findings!—rather than impossibly long, uninformative titles and chart notes… Ann has perfected telling the facts directly with style."
- Peace Bransberger, Research Analyst, Western Interstate Commission for Higher Education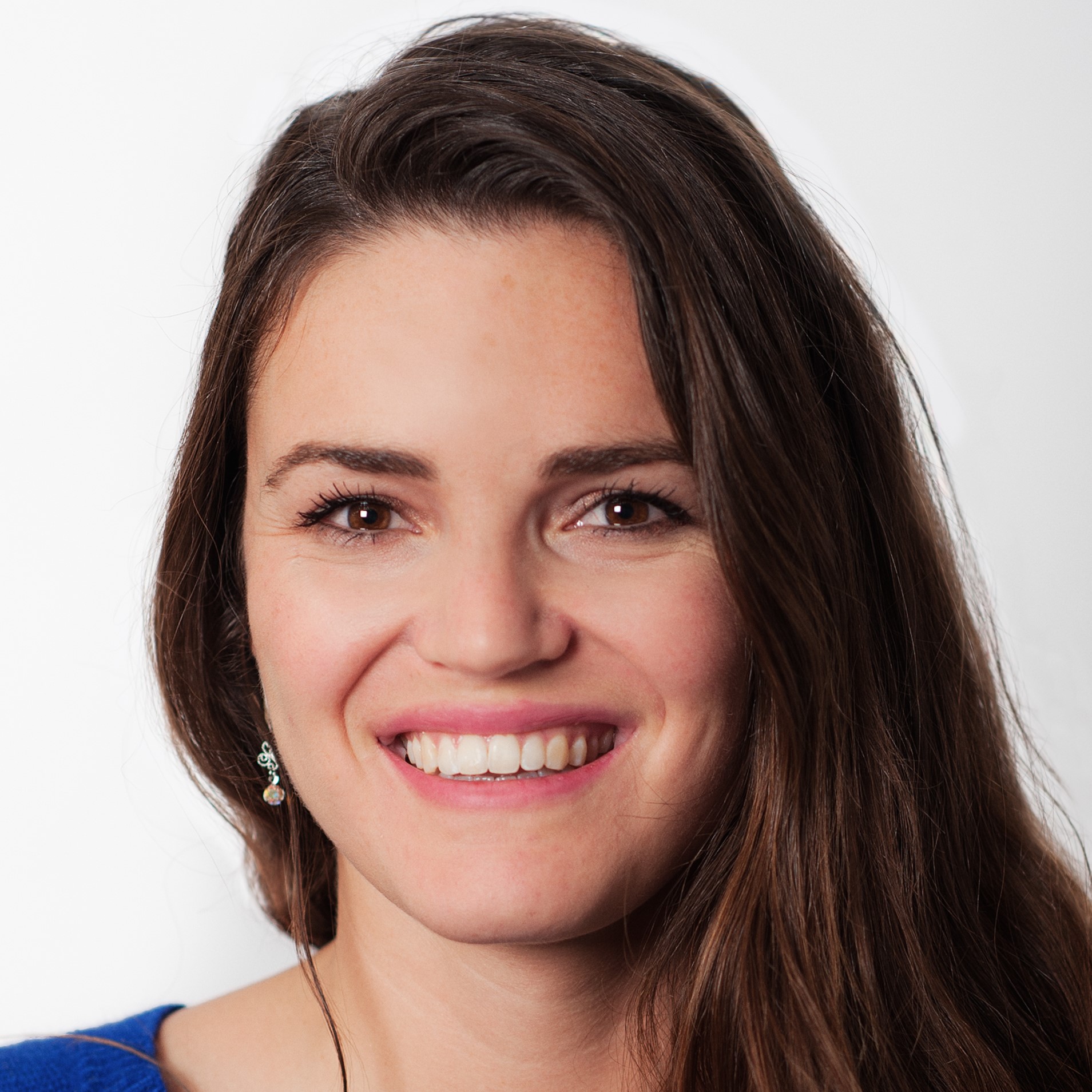 "I'd been following Ann's blog for quite some time, but I was eager to get access to additional data viz lessons, so I signed up for the Great Graphs course. Ann's course played a big role in the improvement of my data visualizations, and most of all made it way more fun. My goal is now to help some of my colleagues improve their data visualizations too, so that our organization can better act on all the data that we're collecting and achieve more impact.
Some things that I learnt during the course:
Ann reminded me how many different types of stories you can tell with the same data set. This made me aware of the importance of first analyzing your audience and your data, and really think about the message that you want to convey, before starting with the actual visualization of the data. Ann also demonstrated that it can easily take you a few tries before finding the right visualization.
Ann gives you clear steps to follow in your data visualization, which I hope will soon become a routine for me. The many examples that she gives made me realize just how much stronger your message can get if you use the techniques like storytelling, annotations, color, decluttering.
Thanks Ann!"
- Sophie van der Wansem, Digital Product Developer, PharmAccess Foundation


Your Instructor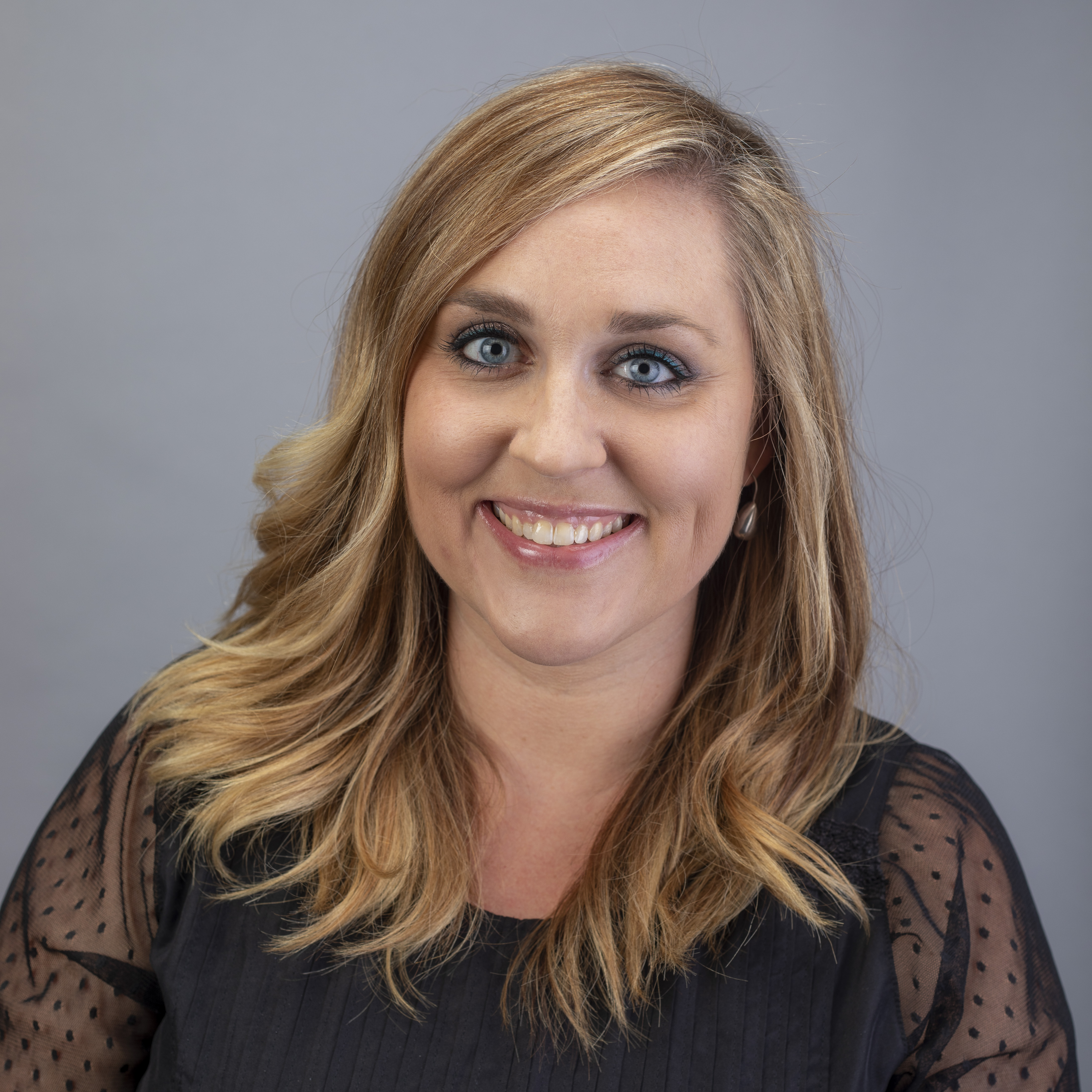 Ann K. Emery is an internationally-acclaimed speaker who equips organizations to get their data out of dusty spreadsheets and into real-world conversations.
Each year, she delivers over 100 keynotes, workshops, and webinars with the aim of equipping organizations to visualize data more effectively.
She has been invited to speak in 30 states and 10 countries; 7,000 people have enrolled in her online training academy; and she has consulted to 200 organizations, including the United Nations, Centers for Disease Control, and Harvard University.
She earned a Bachelor's degree from the University of Virginia and a Master's degree from George Mason University.
After traveling full-time as a digital nomad, Ann now resides in Florida along with her husband and three children.


Frequently Asked Questions
Which software program are we using?
This is a software-agnostic course. You'll learn about research-based best practices that can --- and should! -- be applied to all software programs. Most of the examples shown inside the course have been made with everyday software like Excel.
I know you're a perfectionist and always update your courses.
Yes, and you'll receive all future updates to this course.
Do you offer group rates?
Do you offer data visualization consulting?
No, not anymore, due to my limited availability. That's why I've developed online training; there's only one of me, so I'm training an army of data vizards (YOU!).
Should I join the Mini Course if I already took a full-day workshop with you at my company?
Want a refresher? Yes. Want to dive deeper? No; try our courses on data analysis, dashboards, reports, slideshows, or Excel how-to's instead.
When does registration for the full course open?
This Mini Course is open anytime. Our Full Courses are cohort-based, so they only open once a year for enrollment.
Can I register for this Mini Course and then upgrade to the Full Course later?
Yes, you'll have the opportunity to apply your full registration fee for this Mini Course towards the registration for the Full Course.
How long do I have access to this course?
Indefinitely.