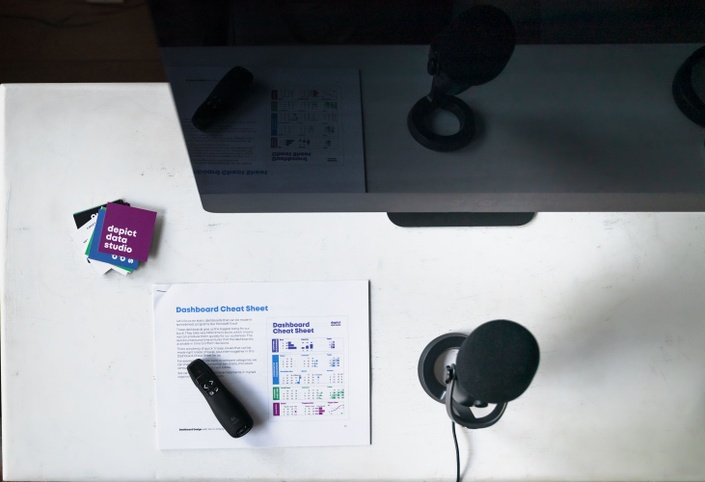 Office Hours 2021
Live Q&A Sessions
Bring your draft visualizations, reports, slides, dashboards, or infographics, and get personalized feedback from Ann K. Emery!

Participants who are currently taking Full Courses are invited to join our live Office Hours sessions, which are held (most) Wednesdays at 12 pm Eastern.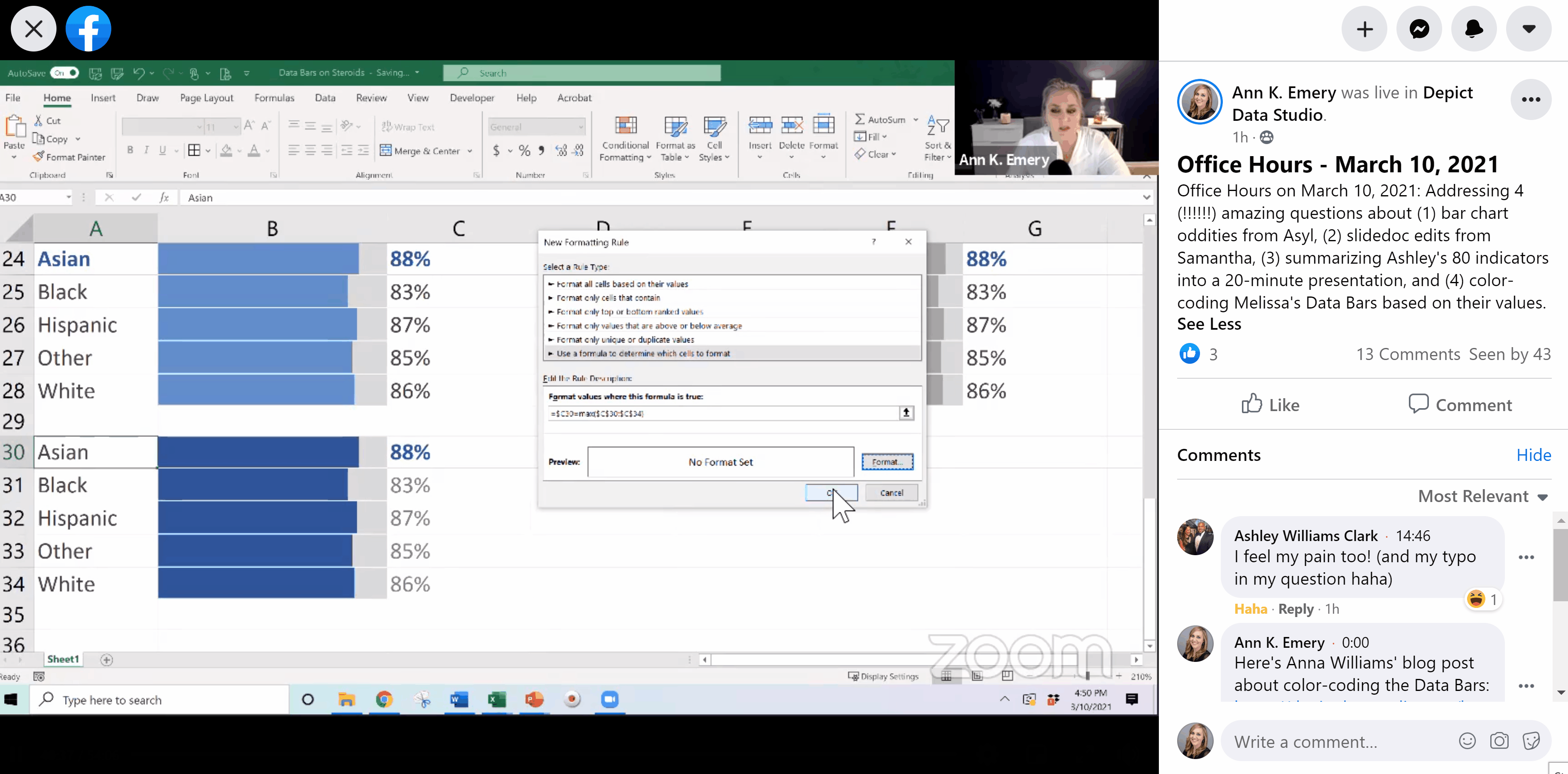 Your Instructor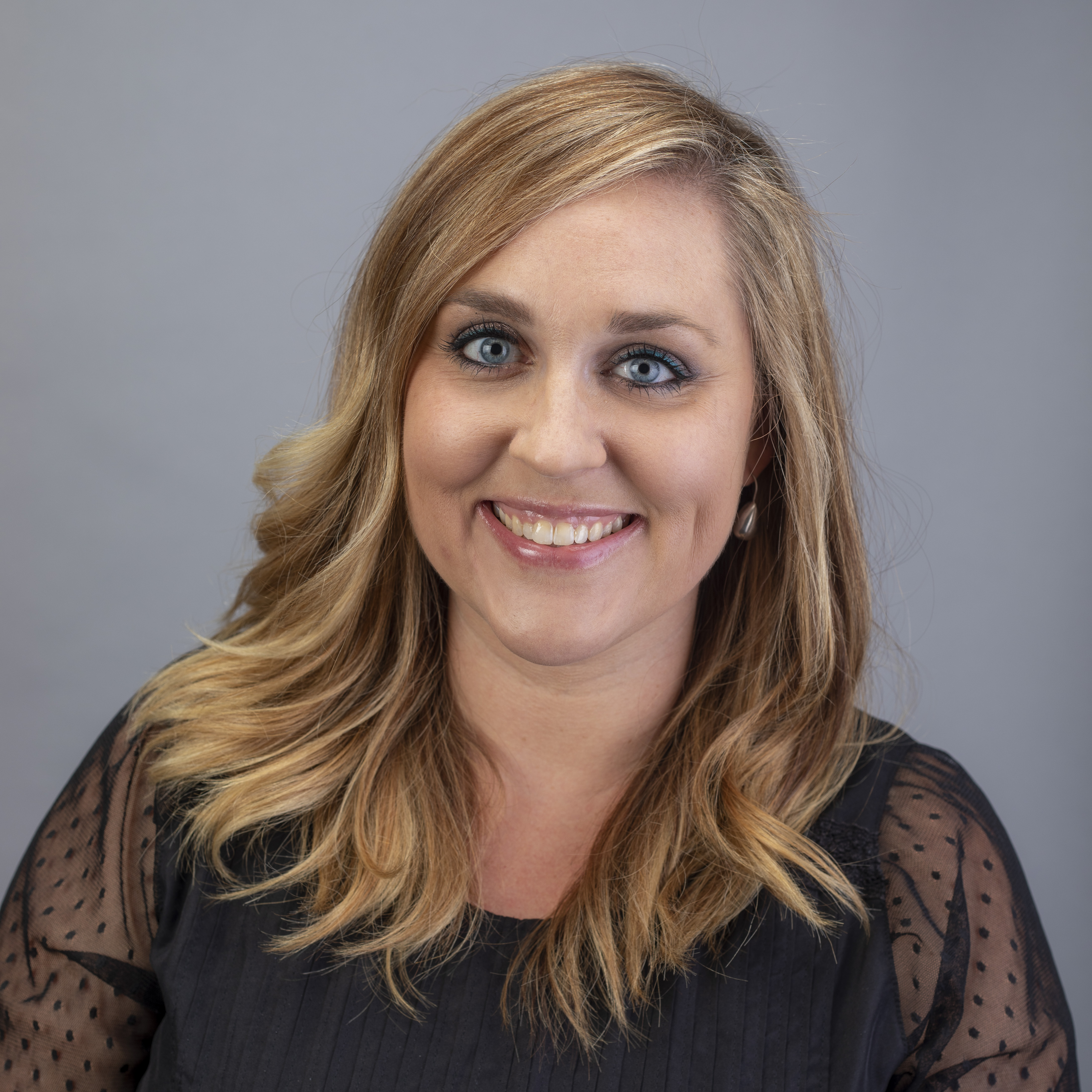 Ann K. Emery is an internationally-acclaimed speaker who equips organizations to get their data out of dusty spreadsheets and into real-world conversations.
Each year, she delivers over 100 keynotes, workshops, and webinars with the aim of equipping organizations to visualize data more effectively.
She has been invited to speak in 30 states and 10 countries; 7,000 people have enrolled in her online training academy; and she has consulted to 200 organizations, including the United Nations, Centers for Disease Control, and Harvard University.
She earned a Bachelor's degree from the University of Virginia and a Master's degree from George Mason University.
After traveling full-time as a digital nomad, Ann now resides in Florida along with her husband and three children.

Frequently Asked Questions
How do I find out when Office Hours are taking place?
Check your inbox for messages with "Office Hours" in the subject line.
What if I can't attend the live session?
You can watch the recording later.