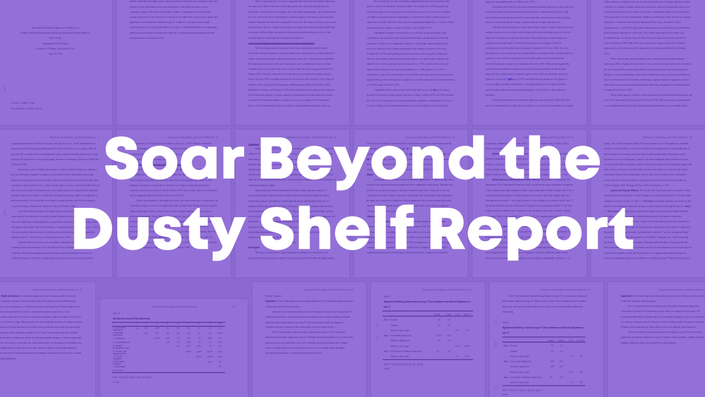 Soar Beyond the Dusty Shelf Report
Most "professional" reports are too long, dense, and jargony. Transform your reports with these practical tips. You'll never look at reports the same way again.
Does this sound familiar?
"Our group tends to write the long reports that sit on the shelf. I am determined to learn how to write shorter, more attractive and interesting reports that capture our clients' attention and imaginations."
"I work for a school district and we struggle with reports that are way too long and dense."
"I'm a biologist so my reports follow certain guidelines required by my University and Research Institute. But nevertheless, I want to learn how to cut all the excess and highlight key points!"
"I have pared down my reports and PowerPoint slides a lot over the last several years, but I feel like there are still ways to cut down on the wordiness and to make my visuals clearer and simpler."
"My reports are getting there in terms of graphics, but I know there is room to improve. I also contribute to co-authored reports that tend to stick to a dated format. Hoping to leverage some "best practices" from this course in those scenarios when working with others."
"I work on quarterly monitoring and annual reports for our state-funded programs. The reports are a bit (no a lot) bland right now :). I would love to generate concise, user-friendly, reports that my audience can easily digest, use, and share."
"The biggest challenge I see is how do you provide meaningful data and/or information for sound decision making. Submitting a 40-page highly detailed report is certainly different than submitting a dashboard or two-page report brief."
"To date, my reports have all been in Word, with a lot of graphics, but often times too long and wordy. And they do have maps, but they're too... engineering-looking. Short and sweet-looking is what I'm after."
Nothing bothers me more than watching important information decay inside of Dusty Shelf Reports. Most "professional" reports are long, dense, unused, and forgotten about.
I used to write hundred-page reports for everyday people that had that were filled with statistical jargon that only a college professor could understand. I was trained to write formal academic reports in college and graduate school. But I wasn't sure how to transition my reporting skills in the real world. I needed to transform technical information for non-technical audiences.
Now, I design briefs, summaries, slideshows, dashboards, and infographics instead of Dusty Shelf Reports. My audience can read and understand the information, which means my data actually gets used.
In this jumpstart, you'll see before/after makeovers from real projects. Whether you're revamping an entire report or starting small with a single graph, there's only one way to eat that elephant--one bite at a time! I selected my favorite seven tips. These are the strategies I wish I knew sooner. You'll learn about data visualization, dashboards, and designing rockstar reports inside of software programs that you already have.
I selected a a variety of topic areas for this free email course: public health, accounting, zoos (!), human services, satisfaction surveys, and juvenile justice. You can apply these techniques to any topic area that you're working in.
You'll be on your way from Dusty Shelf stress to superstardom in no time. And you'll never look at reports the same way again.
Soar Beyond the Dusty Shelf Report is the why-to course. Simple Spreadsheets, Great Graphs, Dashboard Design, and Report Redesign are the how-to courses. I hope you gain new ideas here and then join me for a fuller course to dive in deeper.
"So after completing all of these lessons, I was asked by my manager to provide a super quick one pager of data for a specific funder of ours who wanted to see some differences between two of our five locations. I had all of the data already pulled and made into tables for our Annual Report - nothing pretty at all - just table after table as someone else would be making the graphics and deciding which data points to use.
I used the document with the tables to pull out areas that are key components to the work that we do and demographics that showed differences between the locations. Attached is what I came up with in about 10 minutes to provide to the funder. It was my first time creating a report in Powerpoint as well. Even though I didn't have sections or headings - I used color to combine items that typically fall within the same topic or outcome. One thing my department did a while back was to create a color chart to match the rings of our agency logo so we have also been working to ensure that colors used within our reports fall in line with our agency's color scheme.
For a super quick report - everyone was super impressed with how this turned out. Thank you!!! I am excited to start Great Graphs in a few hours."
- Danci Greene, Data & Reporting Specialist at Emerge Community Development
Course Curriculum
Welcome
Available in days
days after you enroll
Lesson 1
Available in days
days after you enroll
Lesson 2
Available in days
days after you enroll
Your Instructor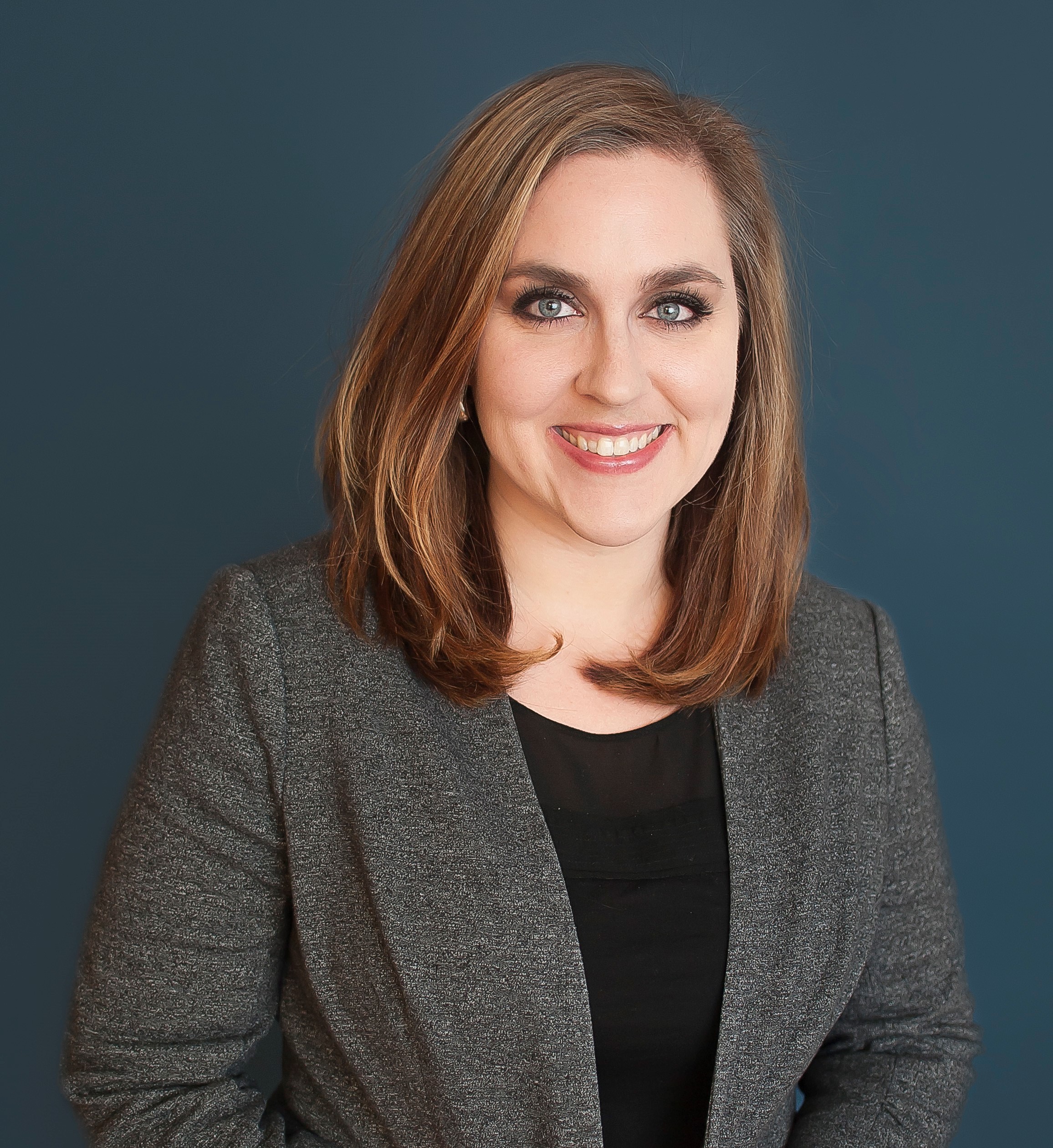 Your data deserves to be out in the world--actionable, talked about, used--not gathering dust in spreadsheets. Let me transform your technical information for non-technical audiences. I've consulted to clients like the United Nations, State Department, and Centers for Disease Control, plus dozens more foundations, nonprofits, film companies, banks, hospitals, and universities worldwide. Each year, I lead dozens of in-person workshops for thousands of people. My online courses bring those skills to you, too.
Frequently Asked Questions
When does the course start and finish?
The course starts now and never ends! It is a completely self-paced online course - you decide when you start and when you finish.
How long do I have access to the course?
How does yearlong access sound? After enrolling, you have unlimited access to this course for an entire year - across any and all devices you own.
I want to learn even more! Where can I find more techniques like this?
If you like this short course, then you'll love my full courses. Simple Spreadsheets launches you from spreadsheet stress to superstardom with my best-bang-for-your-buck data analysis techniques. Great Graphs is a deep dive into data visualization best practices and practical how-tos in popular software like Excel, Tableau, and R. Dashboard Design trains you to design sophisticated one-pagers and to automate a series of matching dashboards. Join me for a full course!